Dying in the wrong place is one of the biggest financial mistakes you want to avoid if you hope to leave anything behind for your family. That's because some states levy estate or inheritance taxes, and sometimes both.
These taxes sound similar, but there's a key difference between them.
Estate taxes are assessed on and paid out of your estate before any assets are distributed.
Inheritance taxes, on the other hand, are paid by your heirs after your estate is divided.
So, which states charge the highest estate and inheritance taxes, and just how much money will they take? Following is a list of states with the fiercest death taxes.
Washington
Estate taxes in Washington state range from 10% to 20% and apply to all estates over $2.193 million.
This $2.193 million is what's known as an "exemption threshold." Your estate only pays taxes on the amount above that threshold. Say your estate is worth $3.2 million, for example. In Washington, only roughly $1 million in excess of the threshold would be taxed.
Minnesota
If your Minnesota estate is above $3 million, you won't be able to avoid a double-digit estate tax rate.
Here, the estate tax starts at 13% on the low end and bumps up to 16% on the high end.
Illinois
The Illinois estate tax kicks in for all estates worth more than $4 million, with a graduated tax rate that varies between 0.8% and 16%.
This means that the tax rate varies with the value of the estate itself. The higher the value of your estate, the closer you'll get to that 16% rate.
New York
New York's estate tax applies only to estates above $6.11 million, and the estate tax rate ranges from 3.06% to 16%.
What's different, however, is that New York enforces a tax "cliff." If your estate exceeds that $6.11 million exemption threshold by 5% or more, the entire estate will be taxed, not just the amount over the threshold.
Vermont
Vermont doesn't play around when it comes to collecting on sizable bequests. Estates over $5 million in value are subject to a flat estate tax of 16%.
That tax rate is far from minuscule, but since the exemption threshold is so high, the average estate likely won't be impacted.
Maine
Thanks to a relatively high exemption threshold and a reasonable tax rate, Maine's estate tax isn't as formidable as some of its counterparts.
Their estate tax rate ranges from 8% to 12%, but since it only applies to estates over $6.01 million, most people can avoid it.
Massachusetts
The estate tax rate in Massachusetts varies from 0.8% to 16%. Like other states, the effective estate tax rate depends entirely on the size of the estate in question.
Of note, however, is the exceptionally low exemption threshold, at a mere $1 million.
Oregon
Oregon is another state with an estate tax exemption threshold set at $1 million. But unlike Massachusetts, the estate tax rate in Oregon starts at a much higher rate.
In the Beaver State, you could lose between 10% and 16% of your total bequeathment to estate taxes.
Rhode Island
Rhode Island's estate tax starts at a low rate of 0.8%. Don't get too excited, though: The state's exemption threshold is just $1.65 million.
Furthermore, depending on the value of your estate, that tax rate could jump all the way to 16%.
Connecticut
Connecticut's estate tax is undergoing a few changes, both to the tax rate itself and to the exemption threshold.
Throughout 2022, the tax rate hovers between 11.6% and 12% for estates above $9.1 million. By 2023, however, the state will switch to a flat rate of 12%. Connecticut also will raise the state exemption threshold to $11.4 million in 2023.
Washington, D.C.
In Washington, D.C., estates worth $4.25 million or more are subject to the city's estate tax.
The estate tax in the nation's capital can be as high as 16%, depending on the total value of the estate.
Hawaii
Ranging from 10% to 20%, Hawaii's estate tax rate is one of the higher ones on our list. Don't panic, though. This tax only applies if your estate is worth at least $5.49 million.
Estates with a lower valuation won't be subject to Hawaii's estate tax, which means that most people won't need to worry about it.
New Jersey
The Garden State doesn't have an estate tax, but it does assess inheritance taxes. The rates owed depend on the relationship between the person who died and who is inheriting the estate.
But in the end, New Jersey's inheritance tax can be as much as 16%, and it can apply to inherited assets worth $500 or more.
Nebraska
In Nebraska, the deceased's closest relatives pay the lowest inheritance tax: a mere 1% on property valued at $40,000 or more. The tax rate bumps up to 13% for more distant relatives and up to 18% for non-family heirs. Remote relatives and non-relative heirs also have lower exemption thresholds.
Beginning in 2023, however, Nebraska's inheritance tax rates will decrease. Their exemption thresholds will increase, too, so fewer people will need to pay this tax.
Iowa
Iowa currently assesses an inheritance tax on estates worth more than $25,000. How much of that tax each heir pays depends, in part, on their relationship to the deceased.
That said, Iowa's inheritance tax rate is set to decrease until 2025 when the tax will be repealed entirely.
Kentucky
Pennsylvania
Interestingly, Pennsylvania's inheritance tax doesn't consider the value of the endowment. Instead, it's solely based on the recipient's relationship to the deceased.
The inheritance tax rate is 15% for non-relative heirs, 12% for siblings, and 4.5% for direct descendants. Spouses and parents of decedents under age 21 don't pay any inheritance tax.
Maryland
Maryland is the only state in the country that levies both an estate tax and an inheritance tax.
Here, only estates valued over $5 million are subject to the 0.8% and 16% estate tax. The inheritance tax rate currently stands at a maximum of 10%. Fortunately, many relatives are exempt.
Bottom line
Death taxes, as estate and inheritance taxes are collectively known, may be nonexistent in your state, or they may be as high as 20%. While these taxes won't necessarily ruin your finances, they can eat away at the inheritance you leave behind. And it's something you'll want to handle if you want to eliminate financial stress for your loved ones.
To mitigate this, you might want to shift how you think about financial planning after you retire.
Where can you establish residency to best protect your assets? How can you navigate other tax concerns, like gift taxes and the federal estate tax? Work with an estate planner, and think outside the box. Remember that you're no longer strategizing for yourself, but instead are planning your legacy.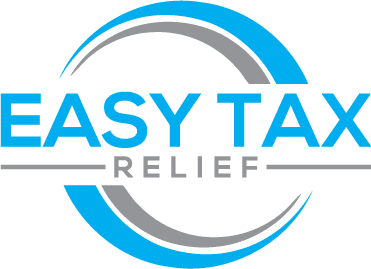 Easy Tax Relief Benefits
Eliminate your tax debt
Potentially reduce the amount you owe
Stop wage garnishments and bank levies
Communicates with the IRS on your behalf