The amount of money each person keeps in their checking account is likely tied to different life circumstances. Some live paycheck to paycheck, others don't want to keep too much in checking due to lack of interest gained, and many of us worry about potential security issues.
Is there a perfect amount to keep in the bank? Is there an amount that is actually a bad idea? We'll look at some different factors so you can make the best choice for you of how much to keep in your checking account — and make sure you're using the best checking account too.
Keeping too little in your account might hurt you
Some people choose to keep very little in their checking account because of low interest rates and debit card safety considerations. However, with little in the bank, if you use your debit card attached to your checking often, you're at risk for overdraft fees. Some banks also have a minimum requirement for what's in your checking and going lower than their requirement could cost you.
You may also find you're constantly worrying about moving funds from savings to cover your expenses through checking — though, linking these two accounts will make that process easier.
Keeping too much in your account isn't a great idea either
If you use your checking account for all your money and don't take advantage of a high-yield savings account, then your money won't have the ability to grow. If keeping a lot in checking makes you feel secure, look into banks that have interest-bearing checking accounts to maximize your funds. You could learn how to invest your money as well, and get the surplus out of checking to potentially increase your capital.
Too much money in checking could also make it more harmful if theft occurs. Your account could be wiped out if your debit card is stolen or hacked. While your bank will likely handle fraudulent activity, the process of recovery could be tedious and stressful.
How to calculate your "right" amount
You'd be hard-pressed to find a one-size-fits-all answer to just how much you should keep in your accounts because that exact amount depends on your income and spending. Many banks suggest keeping one to two months of expenses in checking.
To find that amount for you, you should consider your lifestyle needs, bills, dependents, cost of living, and wages. Then you can take those numbers and create a plan for how to manage your money. That will help you learn how much you need in a checking account to live the way you want to live.
Next, track your spending habits for a month or two. You can do this with pen and paper, an Excel sheet, app, or even some of your bank account's internal features. Write down your needs, including plans for emergency spending, and read up on your bank's checking account fee structure and policies.
This will allow you to hit your sweet spot — keeping enough money in your checking account to pay for your expenses, avoiding fees, and ensuring you save enough for an emergency as well as other needs.
Bottom line
You may not want to keep more than two months of spending in your checking account. Setting up an easy way to transfer money from your checking and savings is a great idea to allow you to move money as needed.
Take a look at savings accounts that have high yield returns and see if these might be the right ones for you. Even if you already have a checking and/or savings account, it never hurts to take a look at some of the best banks in the industry so you can make sure you're getting all of the benefits you deserve. Speaking to your bank's representatives may also help you in finding that perfect amount.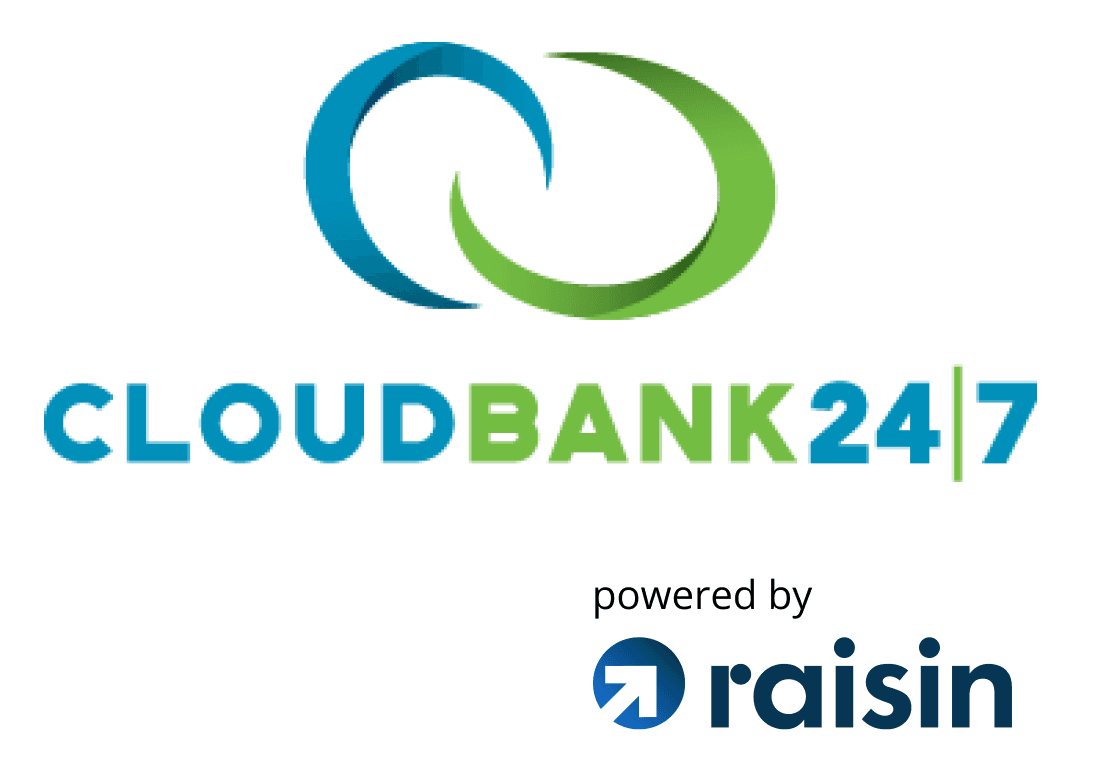 CloudBank 24/7 High Yield Savings Account Benefits
Incredible 5.26% APY1 to boost your savings
Interest is compounded daily and posted to your account monthly
Enjoy 24/7 online access to your account and funds
FDIC insured through Third Coast Bank SSB, no fees, $1 minimum deposit