One of the most valuable companies in the world is Apple. It's no wonder that many people want to invest in Apple, and it may be something you're considering as you learn more and more about how to invest money.
If you're wondering how you can get a piece of the first $1 trillion company in history, here's what you need to know about how to buy Apple stock.
An overview of Apple
Before you decide to invest in a tech giant like Apple, or in any other stock, it makes sense to get an overview of the company and its history.
Apple Inc., now headquartered in Cupertino, California, was famously founded in 1976 in the garage of Steve Jobs. Jobs and his partner, Steve Wozniak, were college dropouts who were focused on the idea of creating computers that could be used by individuals. One of the biggest early advancements from Apple computers was the introduction of color graphics.
Although Apple saw success in the 1980s and early 1990s, many people thought Apple was on the downswing by the mid-1990s. However, Steve Jobs led the effort to revamp Apple in a way that promoted sleek designs and a simple user interface. Additionally, the company agreed to develop a Mac version of Microsoft Office so consumers could use the software on Apple computers.
The real turning point came in the late 1990s and early 2000s, though, when Apple introduced the iPod, its MP3 player, and created iTunes. Today, Apple has an array of technology products, including the iPhone and iPad, in addition to its desktop and laptop computers. Apple also has its own wearable fitness device, the Apple Watch, and a streaming service, Apple TV. In fact, Apple produces its own original programming now.
Apple has created an entire technology ecosystem around its products, including AirPods, ditching iTunes in favor of Apple Music, and introducing its own Podcasts platform. You can also download various apps for devices in the App Store, pay for items with your devices using Apple Pay, and store your files in the iCloud. Apple even has a branded credit card.
Apple is a publicly-traded company, so its ownership is determined by stockholders. However, the leadership of the company is chosen by a board. Today, Apple's CEO is Tim Cook.
What you need to know about Apple stock
As you consider how to buy Apple's stock, it's a good idea to review the stock's past performance. Apple went public on Dec. 12, 1980, with a share price of $22. Apple (ticker symbol AAPL) is traded on the Nasdaq exchange. As of the beginning of trading on Oct. 19, 2020, AAPL was going for $121.28 per share.
It's worth noting, however, that this share price comes after numerous stock splits. Apple stock has split five times since it went public, with the most recent split on Aug. 28, 2020. Prior to the most recent split, AAPL had reached prices of more than $500 per share.
One thing a stock split does is reduce the price. This happens because the overall value of the company remains the same, but now there are more available shares. In the most recent case, Apple did a 4-to-1 split, which means each shareholder gained three extra shares. Each person who had a share of Apple stock suddenly had four shares. The increase in the number of shares results in a lower per-share price, making each share more affordable for investors.
How much is Apple stock?
Apple stock is, as of this writing, selling for a little less than $120 per share. But it's important to note that stock prices are always changing. They change even within a single day.
When reading stock quotes and putting in orders, it's important to understand that stock prices are influenced by a number of things, including economic factors as well as a company's revenue and management and even unexpected events like the coronavirus pandemic. Carefully consider all the different factors when evaluating whether you think a stock's current price is reasonable.
2 ways to invest in Apple
As you look into how to buy Apple stock, it's important to understand that there are two main ways to acquire this stock. Apple doesn't offer a direct buying program, so if you're interested in this tech company, you should look into the following two options:
1. Open a traditional brokerage account
With a traditional brokerage account, like Fidelity or Charles Schwab, you can open an account and place trades. Over the years this has gotten easier to do, and more and more companies don't even require high minimum balances to get into trading. In fact, both Fidelity and Schwab recently got rid of trading commissions, making it even easier to trade without paying extra fees.
In the past, you had to develop a relationship with a broker and place your orders via phone or some other way. Today many of the best brokerage accounts have online trading platforms that you can access from a computer or smartphone.
The main advantage of a traditional brokerage account is having access to professional investors and traders, as well as financial advisors, who can help you manage your portfolio and give you tailored advice.
On the other hand, some brokers require bigger account minimums for access to human advice. For example, you might be able to open a trading account online with no minimum, but if you want help managing your portfolio, you might need to put a lot more money into that account. Additionally, if the brokerage doesn't allow for fractional shares, trying to put aside enough to buy a single share of an expensive stock can feel overwhelming.
Right now, buying Apple stock is less of a daunting task because the stock split resulted in a lower price per share. However, back when AAPL was trading above $500, saving up enough to buy one share could have been difficult for many aspiring investors.
2. Buy fractional shares
Another way to get in on big tech stocks like Apple or Alphabet (Google's parent company) is by buying fractional shares. Fractional investing allows you to buy just a portion of a share, rather than a whole share. This can be a good way for newcomers to get started in the stock market. It allows you to immediately begin buying ownership in a company and benefitting from its gains, rather than waiting until there's enough in your account to purchase a whole share.
One good example of an online broker that offers fractional shares is Stash. Stash offers access to fractional shares of AAPL, and you can start buying with as little as $1. So if you don't have enough money for an entire share of Apple stock, you can still own a small piece with what you do have. Stash also offers access to other hot companies like Amazon (AMZN), Tesla (TSLA), and Netflix (NFLX). You can also get access to fractional shares of other tech companies like Microsoft (MSFT).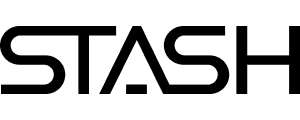 Stash Benefits
Get $20 to make your first investment1
Invest in stocks, bonds, and ETFs
Fractional shares available
Start investing with just $5
FinanceBuzz doesn't invest its money with this provider, but they are our referral partner. We get paid by them only if you click to them from our website and take a qualifying action (for example, opening an account.)
Finally, in addition to individual stocks, you can invest in exchange-traded funds (ETFs) with companies like Stash. If you're concerned about investing in individual equities, an ETF can provide you with diversity. Just as you can get fractional shares of stocks, you can also buy fractional shares of ETFs, which trade like stocks on an exchange.
Stash isn't the only online broker that offers access to fractional investing, though. Other brokers, like Robinhood and Stockpile, also provide the ability to invest in fractional shares. Carefully consider your needs and situation when deciding on an online broker and compare the fees and options available to you.
Is buying Apple stock the right move for you?
Before you decide how to buy Apple stock, you must first decide whether it's the right move for you. In general, you need to consider where Apple fits into your investing portfolio before making your move.
Apple is considered one of the most successful companies in the world. Its current market capitalization (or total value) is $2.05 trillion, as of Oct. 19, 2020. On top of that, the recent stock split has made shares of Apple affordable for many investors. If you believe Apple will continue to be a successful company and if you have confidence in its leadership, it can make sense to buy some shares while they're relatively inexpensive.
On the other hand, there is increased competition for market share, and there have been some complaints that Apple keeps changing design elements (like power jacks) so that they are incompatible with other technology. Others believe Tim Cook isn't as dynamic of a leader as Steve Jobs, and some even worry that innovation by Apple is stalling. If you believe that Apple will be in decline, it might not be the right move for you.
Also, look at what else is in your portfolio. You want to make sure you have diversity across different types of companies, including those from different sectors and industries. If you're already tech-heavy, AAPL might not make sense — unless you sell shares of other companies.
Before making major changes to your portfolio, consider sitting down and speaking with a financial advisor about the best stocks for you. Think about what you want your portfolio to accomplish and then create an investing plan that reflects that. In some cases, you might decide to buy an index mutual fund or index ETF that offers exposure to AAPL along with other companies, rather than trying to build a portfolio with individual stocks.
FAQs about Apple stock
Is Apple stock a good investment?
Whether Apple stock is a good investment depends on your evaluation of the company. One way to consider the situation is to look at market capitalization, or market cap. A company's market cap is the total value of all the outstanding shares. Right now, AAPL has a market cap of more than $2 trillion. You can also look at the earnings report to see how much revenue is coming in, and figure out how much a company has in reserve. If you think that Apple's information looks stable, that it is a well-run company, and you expect it to continue to be well-run in the future, it might be a good investment for you.
What will Apple stock be worth in five years?
It's impossible to predict the future and figure out what AAPL will be worth in five years. A lot depends on how Apple innovates, the market, the economy, and other factors. Stash reports that since 2015, AAPL stock has increased by 334.43%. If that trend were to continue, AAPL should be worth right around $378.87 in five years.
What would $1,000 invested in Apple be worth today?
What your Apple stock would be worth today depends on when you originally invested in Apple, whether you bought additional shares, and whether you went through stock splits.
But let's say you invested $1,000 in AAPL when it went public in 1980 at $22 per share. You would have been able to buy 45 whole shares of Apple. If you didn't buy any more stock in the company, here are the stock splits you would have experienced:
June 1987, 2-for-1 end result: 90 shares
June 2000, 2-for-1 end result: 180 shares
February 2005, 2-for-1 end result: 360 shares
June 2014, 7-for-1 end result: 2,520 shares
August 2020, 4-for-1 end result: 10,080 shares
Just from the splits, if you didn't make other changes, and AAPL was worth $113.02 at the end of the trading day on Oct. 19, 2020, your total investment would be worth more than $1.2 million. That doesn't include dividends or dividend reinvestments.
What is the minimum required investment for Apple?
The minimum requirement for investing in Apple stock depends on the platform you use and the price of AAPL shares. However, a company like Stash, which offers fractional investing, will allow you to buy into Apple stock for as little as $1. You won't have a full share, but you can start by buying a partial share and receive potential gains.
Bottom line
If you want to know how to buy Apple stock, you have different choices, whether you're a seasoned investor or just learning about the workings of Wall Street. You can get AAPL through a traditional broker or buy fractional shares online. On top of that, exposure to Apple is also included in mutual funds and ETFs. So there are a number of ways to take advantage of Apple's success through investing.
Before you buy, it's important to carefully consider your situation and financial goals. We can't provide advice, as we aren't financial professionals. Consider talking with a financial advisor about your portfolio and investment planning and do your own research before buying Apple or any other stock.
FinanceBuzz is not an investment advisor. This content is for informational purposes only, you should not construe any such information as legal, tax, investment, financial, or other advice.
Public Benefits
Get $3-$300 in free stock when your account is approved*
Invest in 1000s of stocks and ETFs with fractional shares—no account minimums
Follow friends in a social feed and learn from a diverse community of investors
* Free stock offer valid for U.S. residents 18+. Subject to account approval.