With the rising interest in cryptocurrency mining, companies that make various computer components often used for mining are experiencing a surge of interest. In recent years, the strategy of using graphics processing units (GPUs) — graphics cards — to mine cryptocurrency has been on the rise.
One company that makes these GPUs is Nvidia. If you're not sure you want to spend the money to start your own crypto mining operation, but you want to tap into the crypto investing trend, here's what you need to know about how to buy Nvidia stock.
An overview of Nvidia
As you consider how to buy stock in Nvidia Corp., it helps to understand the basics of the company. Nvidia is headquartered in Santa Clara, California, and was founded in 1993 by Jensen Huang, Chris Malachowsky, and Curtis Priem. Huang remains President and CEO of Nvidia, a position he's held since he co-founded the company. Malachowsky is also still a member of the executive staff, with the current title of Nvidia Fellow. The company's current market capitalization, or the total valuation of its shares, is $498 billion as of June 28, 2021.
Nvidia's founders expected the computer to develop into an entertainment device, including for playing games. As a result, they focused on graphics processors. Nvidia's main focus is increasing the power of their GPUs, including integrating artificial intelligence to create a "computer brain" that can handle 3D and virtual reality gaming. It also recently announced its Grace central processing unit (CPU), a specialized tool that's expected to make a big impact on data center processing.
What you need to know about Nvidia stock
Nvidia Corporation trades on the Nasdaq exchange under the ticker symbol NVDA. Recently, NVDA stock has climbed to all-time highs, and at the time of writing, it is priced at $799 per share. This is a far cry from Nvidia's stock price of $12.46 back in June 2006. For investors interested in a stock that pays dividends, Nvidia also has a dividend yield of 0.080%. This dividend yield lets you see the size of the dividend to the company's share price by looking at the total annual dividend divided by the share price. NVDA has a relatively low dividend yield.
In the last year especially, Nvidia has seen significant gains due largely to the interest in cryptocurrency mining. The processing power in Nvidia's GPUs allows miners to solve cryptographic puzzles used in blockchain transactions. Miners use GPUs in order to help solve these puzzles and receive cryptocurrency tokens as a reward. It's a way to receive cryptocurrency like Bitcoin without buying it outright.
However, while Nvidia stock is performing well now, when we answer the question, "How much is Nvidia stock?" it's important to consider that stock prices are always changing and past performance might not carry over into the future.
The basics of the Nvidia stock split
The current high price of NVDA has prompted the company to announce a stock split, which is slated to take place as of July 20, 2021. The stock split is a four-to-one split, which means that if you own one share of Nvidia stock on the day of the split, you will immediately have four shares. A stock split generally reduces the price of each share of the stock. In this case, the price of Nvidia stock will be divided by four. Based on the current price of $799 per Nvidia share (as of June 28, 2021), each share would cost $199.75 following the split.
If you already own Nvidia stock, the total value of your holdings won't change. If you have one share of NVDA, valued at $799, you'll then have four shares with the same value. However, if the share price continues to rise, you could benefit from having more shares.
On the other hand, if you don't have shares, this might present a buying opportunity since an individual share will be cheaper than before the split. You might be able to purchase shares at a lower price. Depending on your situation, the lower price could potentially present a lower barrier to entry for adding Nvidia stock to your portfolio.
How to buy Nvidia stock
When you learn how to invest money, it's important to consider where you will keep your portfolio and how you will buy your stock. In many cases, you need access to an exchange. A broker can help you connect to the exchange and execute your buy and sell orders.
As you figure out how to buy Nvidia stock, there are two main options to consider. What you choose depends on your individual situation, budget, and investment strategy.
1. Open a traditional brokerage account
A traditional brokerage account can allow you to buy shares of NVDA. Companies like Charles Schwab, Fidelity, and even E*TRADE can allow you to buy and sell individual stocks. Many of these traditional brokerages feature individual trading accounts that are relatively easy to open online. They often have low minimum deposit requirements and helpful research and real-time technical analysis tools. They could also offer managed portfolios and access to an investment advisor, which could be beneficial, depending on your situation.
However, beginners can find using a traditional brokerage overwhelming, especially because many only allow you to buy full shares of stock. Depending on the stock price of the company you want to invest in, it could be cost-prohibitive to purchase full shares.
In the past, more traditional brokers often came with higher trading fees. However, in recent years the best brokerage accounts have made it a point to reduce their fees and even eliminate minimums on individual trading accounts. The rise of online discount brokers has resulted in a competitive environment that makes it easier than ever to open an account and begin investing in companies like Nvidia.
2. Buy fractional shares
Another option for investing in Nvidia is to look for an online broker that allows you to buy fractional shares. A broker like Stash2 will allow you to buy a portion of a share, rather than requiring you to buy a whole share at a time. In the case of Nvidia, you can buy as little as one cent worth of the stock, allowing you to invest in NVDA without waiting until you have more than $750 available.
With Stash, it only takes a few minutes to open an account online and start investing. You need documentation, including your name, address, birth date, and Social Security number, to open an account with Stash. You will also need to share your banking information since your Stash account will need to be funded. However, you can open an account without a minimum and start buying stock shares with a small amount of money.
In addition to learning how to buy Nvidia stock, you also have the ability to invest in Tesla (TSLA) and other interesting companies such as Amazon (AMZN) and Apple (AAPL) through Stash. These companies feel like they're out of reach for many investors because of the high per-share cost. Fractional share investing can make investing more accessible since you can benefit from potential stock market gains even when you have a small amount of money.
On top of that, Stash also gives you the option to invest in exchange-traded funds (ETFs),1 which represent a basket of investments. If you're not sure about investing in individual stocks, ETFs can be a way to diversify and invest in several assets with one investment product. For example, if you like the idea of investing in an entire index, you could choose an S&P 500 ETF and gain exposure to the 500 largest companies in the United States, rather than trying to pick the "right" stock for your portfolio.
In addition to Stash, it's also possible to buy fractional shares with other online brokers like Robinhood and Stockpile. Carefully research different brokers to determine which is the right one for you. There are different advantages to various online brokers, so make sure you choose a broker that works for you and has the features and services that are most important to you. Learning how to choose a brokerage is important if you want to get what you need when building your portfolio.
Is buying Nvidia stock the right move for you?
As with any investment, Nvidia can provide you with the potential for gains over time. However, it's also important to understand that you could lose your money when you invest, too.
Nvidia could be right for someone looking to take advantage of the interest in cryptocurrency, but doesn't feel comfortable buying cryptocurrencies due to their volatility. Even though Nvidia GPUs are often used in cryptocurrency mining, you're not directly buying digital assets. As a result, you could see benefits from the interest in cryptocurrencies without actually getting involved. And, because Nvidia has been around as a company, and the graphics products are used for more than just crypto mining, there's potential for continued growth.
On the other hand, for those who aren't sure about buying individual stocks or skeptical of cryptocurrency, Nvidia might not be a good fit. If cryptocurrencies don't take off, the Nvidia stock price could drop. While it's unlikely the company will fail anytime soon, the current returns might be unsustainable if cryptocurrencies don't become mainstream. Investors who are concerned about that might consider investing in an index fund or ETF instead and avoiding individual equities.
Before making an investment decision, consider speaking with a financial professional who can help you figure out a strategy and set long-term goals. A good investment advisor might help you determine whether it makes sense to buy Nvidia stock and add it to your portfolio.
FAQs about Nvidia stock
Is Nvidia stock a good investment?
Whether Nvidia stock is a good investment for you depends on your own individual investment strategy, risk tolerance, and timeline. For someone looking to add more technology-related stocks to their portfolio, Nvidia could be a good choice. However, for those concerned that a cryptocurrency crash could affect NVDA and send it lower, it might not be a good investment. Carefully consider your strategy and goals before making any type of stock purchase, and consider getting advice from an investment professional if you have questions.
What will Nvidia be worth in 10 years?
It's difficult to determine what Nvidia will be worth in 10 years. The recent interest in cryptocurrency mining has sent NVDA soaring, but that pace might not be sustainable. On top of that, past performance isn't an indication of future results. There's a possibility that Nvidia stock could fall over the course of 10 years.
How many times has Nvidia stock split?
Nvidia has split its stock four times, with the first split on June 27, 2000. Other splits have taken place in 2001, 2006, and 2007. Nvidia is planning a fifth split on July 20, 2021. The upcoming stock split will be a four-to-one split.
Which stocks are similar to Nvidia?
One of Nvidia's primary competitors is Advanced Micro Devices (AMD), a semiconductor company that produces GPUs and other types of processors. Other top competitors include Intel (INTC) and Qualcomm (QCOM).
Bottom line
Learning how to buy Nvidia stock can be one way to take advantage of the current interest in cryptocurrencies. Additionally, if you think that cryptocurrencies will likely become mainstream, investing in a company like Nvidia can help you grow your wealth in the long run. However, this might not be the right stock for you.
It's important for you to carefully consider your own portfolio and your investment goals before deciding. Consider speaking with a financial or investment professional who can help you understand what is likely to work best for you. Or, if you're feeling ready to invest, check out our picks for the best investment apps.
Disclaimer: The author of this article uses Stash, Stockpile, and Robinhood in her own investing. She has positions in Tesla (TSLA) and Apple (AAPL) at the time of this writing.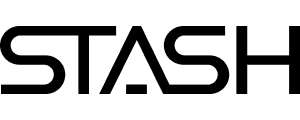 Stash Benefits
Get $20 to make your first investment3
Invest in stocks, bonds, and ETFs
Fractional shares available
Start investing with just $5