One of the most interesting and sought-after stocks right now is Tesla (TSLA). There's a lot of interest in the company because of its innovative products and its outspoken and somewhat eccentric founder, Elon Musk.
If you're interested in owning a piece of the company, you can do so by purchasing Tesla shares. Let's take a look at the ins and outs around how to invest in Tesla.
An overview of Tesla
Founded by a group of engineers in 2003 and headquartered in Palo Alto, California, Tesla, Inc. is a company that prides itself on technology and innovation. Originally called Tesla Motors, the company's name comes from Nikola Tesla, a famous inventor and one of the pioneers of electricity.
The main thrust of the company has long been producing electric cars that hold up as well as gasoline-powered cars. Over time, the automaker has introduced different models of cars and even has a crossover SUV and truck. The goal has been to make the cars widely available and affordable, and the vehicles are now starting to be more attainable for a larger swath of the population. Tesla currently has factory locations in the United States; Shanghai, China; and Tilburg, Netherlands. It is also currently building a factory near Berlin, Germany.
In addition to electric vehicles, Tesla is working on a self-driving car. Tesla has also branched out into green energy by producing solar panels and energy storage. The idea is to move away from fossil fuels and focus on cleaner forms of energy generation So if you're wondering how to invest in renewable energy, then investing in Tesla could be one option for you.
Current Tesla CEO Elon Musk is also one of the co-founders of the company. Musk is also the head of SpaceX, the rocket company. In fact, SpaceX famously launched one of Tesla's roadsters into space. Musk is also involved with projects around high-speed public transit and creating brain-to-computer connections.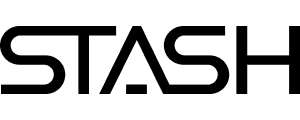 Stash Benefits
Get $20 to make your first investment4
Invest in stocks, bonds, and ETFs
Fractional shares available
Start investing with just $5
FinanceBuzz doesn't invest its money with this provider, but they are our referral partner. We get paid by them only if you click to them from our website and take a qualifying action (for example, opening an account.)
What you need to know about Tesla stock
When you're trying to figure out how to invest money, understanding the price history of a certain stock can be important. How something has historically performed in the stock market might give you a clue about that stock's future.
Tesla is listed on the Nasdaq exchange using the ticker symbol TSLA. Tesla's stock price was relatively flat for much of its history, though it's started gaining momentum in recent years. In 2017, the price started to see some solid gains, but the share price has really skyrocketed since 2019. According to Nasdaq, its current average 12-month price target (as of Jun. 28, 2021) is $632.10, with an estimated high of $1,080 and an estimated low of $67.
The latest earnings report showed Tesla at a $0.39 EPS (earnings per share) as of Apr. 26, 2021.
How much is Tesla stock?
It's important to note that stock prices frequently change throughout the day. Although trading is open, stock prices continually change as shares are bought and sold. When there's a higher demand for a stock, the price goes higher as more people are interested in buying. On the other hand, if demand drops, more people typically try to sell and a stock's price can fall.
As of Sept. 30, 2020, TSLA was trading at $419.07 per share. However, it's important to note that even that stock price doesn't completely reflect the heights that Tesla reached earlier in 2020 — before its stock split.
Tesla's price before and after the stock split
One of the big pieces of news in 2020 was Tesla's announcement that it would provide a five-for-one stock split. With a stock split, basically, a company gives current shareholders more stock. With a five-for-one split, each person who had one share got four more shares, making a new total of five. If you had 100 shares of Tesla on Aug. 28, 2020, suddenly on Aug. 31, you had 500 shares.
Prior to the stock split, TSLA was trading at right around $2,300 per share, making it difficult for "regular" investors to purchase a whole share. The day of the stock split (Aug. 31, 2020), however, shares closed at just under $500 per share.
It's important to note that a stock split doesn't actually change ownership or valuation in the company. The value of the total shares you own will be roughly the same as before the stock split. The main impact is to make the shares less expensive because there are more of them. This makes stock more affordable to more investors. This may be especially relevant to you if you are a first-time buyer just getting started in the stock market and don't have a lot of cash to invest.
Tesla and the S&P 500
There was speculation in the second half of 2020 that Tesla could be added to the S&P 500 index, one of the premier indexes used to track overall market performance. However, even though Tesla met the basic criteria to be listed as part of the index, the board ultimately decided not to include the company.
Part of the issue, according to CNBC, might have been due to the fact that Tesla's stock has been so volatile. Even though Tesla has a large market capitalization and has seen positive earnings, there have also been wide price swings in the stock. Market cap is a measure of the total value of a company based on the total price of outstanding shares. Tesla has a market cap of $392 billion. But concerns about the excessive volatility — as well the chance that Tesla's meteoric growth could come to a screeching halt and reverse — could be among the reasons the company wasn't added to the S&P 500.
Even without being added, TSLA still has the potential for future gains. There's enough interest in the company and its products to sustain some growth. Perhaps if things smooth out a bit for the stock it will finally be added to the S&P 500.
2 ways to buy Tesla stock
If you're interested in learning how to invest in Tesla, there are two main ways to purchase stock. The good news is that TSLA is traded on a public exchange, so it's relatively easy to get into it. Here's what you can you if you want to own Tesla stock:
1. Open a traditional brokerage account
One way to move forward is with a traditional brokerage account. This type of account is one that you might be used to seeing, such as an account with Fidelity or Charles Schwab. Additionally, some of the older online brokers, like Etrade, are also similar to traditional brokers. 
Check out our list of the best brokerage accounts to make the most of your money.
With a traditional brokerage, you open and fund an account, and then you can use the trading platform to purchase shares of stock. Many traditional brokers have made it relatively easy to invest with platforms that allow you to trade almost immediately. You can place orders and have them fulfilled automatically by the platform.
However, although these brokers are relatively easy to use — and often also offer access to human support and investment advice — they can feel overwhelming to some investors. Depending on the broker, you might need to start with a large minimum investment amount. Additionally, getting used to a powerful but complex platform can be difficult.
Another consideration is that it can feel like a daunting task to buy a full share. Although TSLA is no longer trading at more than $2,000 a share, the current price is still more than $400 per share (as of Sept. 30, 2020). If you're using dollar-cost averaging, and you can set aside only $100 per week, it will take you a month to save up enough money to purchase just one Tesla share.
2. Buy fractional shares
In recent years, the answer to how to invest in Tesla has been answered with the help of fractional shares. Various fintech startups have started providing easier access to stocks by offering to sell you portions of a share.
Fractional shares work by allowing you to buy a sliver of a stock. For example, if you have $100, you could buy a quarter share of Tesla stock if it's trading at $400 per share. When you use fractional investing, you have the ability to immediately start investing, rather than waiting until you can afford a whole share. 
One of the platforms that made our list of the best investment apps is Stash2 . You can start investing in stocks, including TSLA and others, with as little as $1 with Stash. (Disclosure: I have a position in TSLA with Stash.) It's also fairly easy to get started with Stash. There's no minimum investment, and you can start investing as soon as you fund your account. Stash charges a small flat monthly fee that varies depending on the features you choose.
One of the main perks of Stash — no matter your subscription tier — is that it offers a banking product that includes the Stock-Back® Card1 . When you use your debit card, you can earn Stock-Back® rewards3 . So instead of getting cash back, you earn more fractional shares.
... Or read our Stash review.
Paid Non-Client Promotion
FinanceBuzz doesn't invest its money with this provider, but they are our referral partner. We get paid by them only if you click to them from our website and take a qualifying action (for example, opening an account.)
In addition to helping you learn how to invest in Tesla, Stash also gives you the chance to invest in other well-known and popular tech companies like Amazon (AMZN), Apple (AAPL), Google's parent company Alphabet (GOOGL), and Netflix (NFLX). You can also choose to invest in other carmakers like General Motors (GM) and Ford (F). On top of individual stocks, there is also a wide selection of exchange-traded funds (ETFs) to choose from.
Is buying Tesla stock the right move for you?
Once you know how to invest in Tesla, you might be wondering if it's among the best stocks for you to buy. After you figure out how to choose a brokerage that works for you, it's time to consider whether buying Tesla is the right move.
Pros of buying Tesla stock
One of the most popular stocks, so it's in high demand
Tesla's Model Y was delivered on time and also delivered profits in its first quarter
Increased interest in clean energy could help other Tesla projects do well
There's excitement around Elon Musk and his other visionary projects
Cons of buying Tesla stock
Musk's controversial comments sometimes cause TSLA shares to drop in price
Problems with production could be a reality in the future
Tesla stock has been especially volatile, and that could be problematic later
It can be expensive to purchase a single share
Who is Tesla stock right for?
Before you decide how to invest in Tesla, it's important to carefully consider your goals and where TSLA might fit into your portfolio. Tesla can be a good fit for someone who is interested in owning a stock with growth potential. It can also be a good choice for someone who wants a piece of the future and who believes that Tesla will continue to deliver exciting and innovative products.
On the other hand, you may be concerned about the volatility of Tesla stock or worried that the company doesn't have much long-term staying power. For long-term investors, TSLA might not be a good fit for your portfolio.
For the most part, it's a good idea to consider the place TSLA would play in your portfolio and in your personal finance goals. Consider whether you think this stock is appropriate as a buy-and-hold play, or whether you want to use it for short-term growth before selling for profits. It might be a good idea to sit down with a financial advisor or investment professional to talk about your overall portfolio strategy and whether Tesla makes sense for you.
FAQs about Tesla stock
Is Tesla stock a good investment?
Whether Tesla stock is a good investment depends on your goals, your portfolio strategy, and what you think about the stock's chances overall. If you think TSLA has staying power, it might be good in your portfolio as a buy-and-hold play that could offer short-term growth and then steady out over time for more modest growth.
On the other hand, if you think the stock is too volatile, you're worried about what could happen in the future, and you're concerned about the antics of Elon Musk and their impact, you might not think Tesla is a good investment.
What will Tesla be worth in 10 years?
There's no way to tell how much Tesla will be worth in 10 years. After all, most of the company's explosive growth has come in the past year or two. In fact, the value of a share of TSLA has increased more than 8,000% in the past 10 years. However, it's not likely that the next 10 years will see that same level of growth.
With a market cap of more than $390 billion at the time of this writing, though, Tesla could potentially be worth $1 trillion in 10 years — as long as the company continues to see success. On the other hand, it could also tank and be worth nothing in 10 years. A lot depends on whether consumers and others remain interested in the company and buy its products.
How much would you have if you invested in Tesla?
Tesla went public on June 29, 2010, with an initial public offering (IPO) of $17 per share. If you had bought 100 shares at that time, for $1,700, and you didn't do anything else and just let the shares grow for the past 10 years, today you would have 500 shares (due to the August stock split) worth approximately $200,000.
Bottom line
Tesla is one of the most interesting automotive stocks on Wall Street. However, it's not the right investment for everyone. Do your due diligence before you decide whether or how to invest in Tesla. We're not financial professionals and we don't know your personal financial situation, so consider speaking with an investment advisor before moving forward.
Public Benefits
Get $3-$300 in free stock when your account is approved*
Invest in 1000s of stocks and ETFs with fractional shares—no account minimums
Follow friends in a social feed and learn from a diverse community of investors
* Free stock offer valid for U.S. residents 18+. Subject to account approval.