When the boss asks us to do something, it's only too easy to say "yes." Sometimes, that is the right answer. But if you want to keep a healthy work-life balance, you might need to say "no" from time to time.
Still, knowing you should sometimes say "no" does not make it any easier. There are plenty of pitfalls — both real and perceived — when it comes to telling your boss you will not do something.
Following are 10 smart ways to say "no" to your boss that will not cause you to get fired, or prevent you from advancing in your career so you can move beyond living paycheck to paycheck.
Bide your time
You do not need to be in a rush to tell your boss "no." Taking on projects outside your wheelhouse can be valuable early on, fostering growth and exposing you to new challenges.
Later on, pausing the conversation with the occasional "no" will likely go down better with your boss after you have established a bond of trust.
So, take on more projects early on and show that you are a team player who will not refuse a request unless there is a good reason to do so. It is important to strike a balance between giving the company your best effort and not overextending yourself.
Prepare your reasons beforehand
There are plenty of valid reasons to tell your boss you cannot take something on.
Maybe you simply don't have the time for a project. Perhaps the responsibilities go beyond your job description, or you have other commitments such as child care or a planned vacation.
Whatever your reasons, write them down. Carefully consider why you are saying "no" so you can clearly express your objections to the boss. Your goal is, to be honest, not obstinate.
Pro tip: Sometimes, saying "no" is the right move, but only do so if you have to. If you are dreaming about retiring early, consistently refusing your boss's requests will likely be a stumbling block to getting the pay raises that will help you achieve your goal.
Find a good time to present your reasons to the boss
Timing is key to having a successful conversation with your boss about why you are saying "no."
Find a time that is convenient, keeping the schedule of your boss in mind. Ask if your boss has a few minutes to talk about the project. And see if there is a way to discuss things in private, not in passing when you are both walking through the office.
Show respect and gratitude
When you refuse your boss's request, it should be done with respect and gratitude. That will take some of the sting out of what you say, and it can shift the boss's perception to something more positive.
When you explain your reasons for declining the task, tell your boss you appreciate being considered for it, and are glad they have confidence in you. Then, get to the point and be clear about why you are saying "no."
By combining gratitude with a clear explanation, you can convey your appreciation while respectfully declining the task.
See things from your boss's point of view
It is important to try to see things from your boss's perspective. The whole reason the situation has arisen is because there is an issue in the workplace that has to be dealt with, and that responsibility ultimately falls to your boss.
Taking the time to view the situation from the boss's point of view will help you anticipate their response so you can navigate the conversation more effectively.
Suggest alternatives
Just because you have valid reasons for turning down a task does not mean it has to disappear into the ether. There is a fair chance one of your colleagues is up to it.
Suggesting another co-worker who is suitable for the task is an effective way to say "no" while providing an alternative.
Just be sure to honestly consider the co-worker's qualifications and availability before making the suggestion.
Remain professional
Remain professional when you decline a task from your boss. Separate any personal issues from the professional conversation.
Focus on the objective reasons for saying "no" and express them in a respectful way. This is one way to preserve a positive working relationship with your boss or colleagues.
Keeping the discussion professional shows your commitment to maintaining the standards of the office and allows for a more constructive dialogue.
In short, do not be a jerk when you refuse a request, regardless of how you feel.
Use data to back up your reasons
Evidence is a good friend to have when you need to say "no" to your boss. So, use data to support your reasoning and estimate the effort and time the task requires and compare that to what you already have lined up to accomplish. 
When you meet with your boss, explain the situation by using the information you have put together. Share your project pipeline so your boss has better insight into your workload.
Be careful with your language
Your parents or grandparents likely told you to watch your tongue. It's good advice, and it's a lesson that applies here as well.
When you tell your boss "no," consider the language you use. Keep a professional and neutral tone. Avoid personalizing the situation. Focus on the best outcome for the company. Do not make it about you, the boss, or your relationship with the boss.
Use objective, impersonal language. Do not say: "This project is killing me and it is driving me crazy." Instead, remain neutral. Say: "If I take on this task, it will impact other priorities." Then, explain how.
Do not wait until the last moment to say no
While rushing to say no to your boss is a strategic mistake, so is waiting too long.
When you realize you cannot handle a task or that it is unsuitable, promptly arrange a meeting with your boss. Procrastination complicates rescheduling and timelines.
Waiting until the last minute increases the likelihood of blowing the deadline entirely, which can strain your relationship with the boss.
Bottom line
It is not uncommon for employees to find themselves in situations where they need to refuse their boss's requests or demands. The fear of potential repercussions — such as damaging relationships or even being fired — often makes saying "no" to the boss a daunting task.
But there are smart and strategic ways to assert your boundaries while still maintaining a positive rapport.
Learning how to say "no" respectfully and professionally is not about being defiant or uncooperative. It's about fostering open communication, mutual understanding, and finding solutions that benefit both you and your organization.
Doing so will ensure you are the one in control of your professional life, and help you to grow your career and build your wealth.

Join AARP and Double Your Number of Interviews Within 60 Days
Learn More
Earn Great Pay Working From Home
Free 3-class intro teaches you how to launch a bookkeeping business
Access the training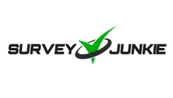 Learn More