If you've been working in your position for a while and are wanting to make more money and grow your wealth, it might be time to go after that promotion. But there are ways to get a promotion and ways to mess it up.
So, before you prepare your speech or set an appointment to talk to your manager, here are a few things you'll want to avoid in your attempt to get that new position.
Skipping your accomplishments
Your company isn't just going to give you a promotion because you asked or are due for one.
It's important to have tangible accomplishments that you can present when you have a talk with your supervisors about a promotion.
If you're worried you don't have any or don't have enough, it might be better to set some profession goals and try to reach them before asking for that step up.
Asking for too much
Set realistic goals and plans before you walk into that meeting with your boss or you may walk out disappointed.
You don't want to go overboard with your supervisors, who may think you're out of touch with what's expected of you now and in a new position.
Your supervisors may take your request more seriously if you have a good idea of what can be expected.
Waiting for your boss to come to you
If you want to take the next step in your career, you probably have to ask for it. Don't assume that they'll be waiting to hand you a job if there's an opening or invite you to get a promotion.
That may be the case in some instances, but it could be better for you to show you have the determination to step forward and ask for what you want.
Not updating your resume
You may think that you don't need to update your resume because you're not looking for a job somewhere else, but an updated resume is useful for a promotion as well.
Take a copy of your resume with you when you talk to your boss to help you organize your successes in your current position, such as meeting expectations or leading projects.
It's also a good idea for your boss to see your previous positions and be reminded of your growth in your current spot.
Waiting until you get your review
Your annual review with your company is a good time to touch base with your employer about your work over the past year.
But don't wait for your review once a year. Schedule time to talk to your boss on a regular basis so you can get caught up on what is expected of you and set new goals to move forward on.
It will give you and your boss a good chance to be on the same page about your position as well as set expectations to help you get that promotion.
Trying to fix your problems with a promotion
You may have problems with co-workers or a particular position or maybe even your boss. But getting promoted to a different part of the company may not give you the fix you need.
It's a good idea to take a close look at any issues you have and how they could be solved with a promotion. If you find a promotion won't help you get out of a bad situation, perhaps you may need to make a bigger move.
Comparing yourself to others
You may sit at your desk wondering how someone else in your office got a promotion instead of you or why you're better than your co-workers.
But the biggest competition you have for a promotion is yourself. So remember to stick with comparing yourself to yourself and find ways you can improve your own work to get that next job.
Picking the wrong place and time
Want to talk about a promotion with your boss? There's a time and a place for that conversation.
Pick a time when it may not be as busy as the office. Taking time away to talk to your boss when the team is on a tight deadline or a busy part of the year may be a sign that you don't understand the daily workflow of your office.
And it's typically better to talk about a possible promotion in a professional setting and not while causally hanging out after work with co-workers.
Thinking you should keep paying your dues
You've been working in this position for years or perhaps you've reached important milestones and goals set out by your boss. So you're going to get rewarded soon, right?
Paying your dues should pay off at some point. It's important to make sure you and your boss set your goals so you don't feel like you're running in circles without any rewards.
Not paying attention to the business
Remember that you aren't asking for a promotion in a bubble. There could be other forces outside of your job that could work against you and being aware of them could make a difference.
Be aware of economic conditions like the current state of your company's financials, potential layoffs, preparing for a recession, or issues with the industry.
Asking for a promotion with no recognition of outside forces that could affect your request might show that you're out of touch with the company and industry.
Backing off if your boss says no
Just because your boss rejects your request for a promotion doesn't mean you should give up and never bring the topic up again.
If you don't get the promotion, you might want to ask your boss what you need to do it get that step up in your career.
Agree on goals that can set you up for success and set a specific time together to revisit the topic in the future. Your determination to stick to a plan can pay off later.
Just stick with it
You don't have to stick with a bad situation just because you have a job. It's okay to walk away if things aren't working out and there isn't an opening or opportunity for you to get promoted.
You also may want to look at job listings for other positions in the area to find out how much you could get at a different position.
And there's nothing wrong with you applying to different jobs to make a move instead of waiting for the right time to get promoted with your current company.
Bottom line
Are you ready to get that promotion? Make sure you have a specific idea of what you want to ask and where you want to go in your career when you talk to your boss about moving up.
It's also a good idea to sit down with your budget so you can decide how much you would like to ask for when you get promoted.
Setting a financial goal can help you stop living paycheck to paycheck and find a good way to move forward in your career.

Search Over 80,000 Care and Service-Related Jobs
Connect with paying families looking for care and service-related work. Available jobs include child care, tutoring, senior care, pet care, and housekeeping.
Sign up for Care.com now
Earn Great Pay Working From Home
Free 3-class intro teaches you how to launch a bookkeeping business
Access the training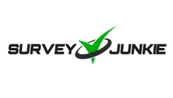 Earn Cash Taking Surveys
Join a community of 20M+ lifetime members who have been paid $76 million to date.
Sign up today