It can be difficult to go to work some days, especially if you're underpaid in a demanding job.
Perhaps you have to regularly deal with disgruntled customers. Or maybe you have a physically demanding position that doesn't pay enough for your hard work.
Following are some of the lowest-paying jobs in the country that should get more. All salary statistics come from the U.S. Bureau of Labor Statistics.
If you have one of these jobs, perhaps it is time to move beyond living paycheck to paycheck by finding a job that pays what you deserve.
Security guard
Security guards are the first line of defense for buildings and personnel. Some security guards even carry a weapon.
But a security guard only makes a median annual salary of $31,470 per year.
Orderly
You can find orderlies helping nurses with day-to-day care of patients in hospitals and other medical facilities. Orderlies need at least a high school diploma, and some states might also require them to be licensed and certified in order to work.
Despite a job that can be physically demanding and not always pleasant, orderlies make only $30,290 per year.
Meat packer
You may not think about how your burgers or steaks go from a ranch to your grocery store, but meat packers are an important part of that supply chain.
They have to use specialized knives and equipment and know how to properly work with slabs of meat to precisely cut and pack them. For their work, those who do animal slaughtering and processing make $32,160 a year, according to BLS. .
Agricultural worker
Like meat packers, agricultural workers are an important part of our food supply chain. They work under tough conditions in fields to get food from the farm to our tables.
Despite the difficult nature of the work, agricultural workers only make $29,680 per year. At that rate, it might be difficult to find workers. In fact, the Bureau of Labor Statistics estimates that there are more than 141,000 openings for agriculture positions each year.
Waiter and waitresses
The next time you go out to eat, remember how hard it is for your waiter or waitress to serve you. They are constantly on their feet and carry heavy trays stacked with plates.
Waiters and waitresses make a median salary of $26,000 per year. They also work hours on weekends, nights, and holidays.
Fast-food cook
A small paycheck may be one reason why your local fast-food favorite has a "help wanted" sign out front.
A fast-food cook makes an annual wage of $25,490 while working over hot stoves and fryers. They also are usually on their feet for long periods of time, making their jobs more physically demanding than others.
Cashier
The next time you go to a store, you're likely to check out with a cashier. Those cashiers may be on their feet for hours at a time picking up heavy items and taking payment.
Despite the arduous nature of the work, cashiers only make about $27,260 per year.
Dishwasher
The dishes at restaurants don't clean themselves, which is why it's important to have dishwashers on hand.
Dishwashers deal with heavy loads and likely work nights, weekends, and holidays to keep a kitchen running. But dishwashers only make $27,350 per year.
Child care worker
Busy working parents often need to hire a child care worker to look after the kids on the weekdays, either at their home or at a day care facility.
Child care workers keep kids entertained, feed them, and change diapers. In exchange, they make $27,490 per year.
Hotel desk clerk
Checking in? Then you might talk to a hotel or motel desk clerk about a room and payment for the night.
These workers have to deal with customers and may be on their feet for long periods of time including weekends and nights. However, hotel, motel, and resort desk clerks only make a median annual salary of $28,040.
Gambling dealer
You may imagine a gambling dealer as a glamorous job in a fancy casino. However, it also can be very demanding.
Dealers have to be on their feet during their shifts and deal with customers who may be loud or intoxicated. Dealers also usually work nights and weekends and potentially holidays as well.
Gambling dealers, however, only earn $28,960 in a median annual salary.
Housekeeper
Housekeepers work in a variety of places, such as hotels and motels or in a customer's home or office. The work may be demanding, as they deal with cleaning and maintaining spaces for others.
But maids and housekeeping cleaners only make $29,580 to keep things clean for others.
Preschool teacher
Like child care workers, preschool teachers have to work with small children on a regular basis to not only care for them but also help them learn. A preschool teacher position may also require at least an associate's degree, depending on where the teacher works.
Preschool teachers only make an annual median salary of $30,210 for their difficult work.
Parking valet
When you hand over the keys to a parking attendant, you may not realize how little they earn to drive different types of car models to and from parking spots.
Parking attendants are constantly moving for most of their shifts but make only $29,210 a year.
Animal caretaker
Working with animals can be a fun job, but it also can be difficult. You have to deal with cleaning up after animals, feeding them, and caring for them, among other tasks.
Animal caretakers — who can work at zoos, vet clinics, and shelters — make a median annual salary of $29,520.
Bottom line
It can be tough working a difficult job for low compensation. But you have other options.
If you don't make enough money at your main job, look for a side hustle to make extra money in the short term.
Then, make longer-term plans to switch to a better-paid career path that will allow you to pay off your debts and save for a brighter future.

Join AARP and Double Your Number of Interviews Within 60 Days
Learn More
Earn Great Pay Working From Home
Free 3-class intro teaches you how to launch a bookkeeping business
Access the training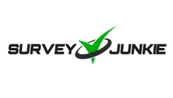 Learn More