A side hustle or other income generator can be a great way to pick up extra cash outside your primary job. But these types of money makers can also be demanding.
If you know where to look, some side gigs can generate passive income without much time or money invested. Check out these passive income streams that can easily fit into your schedule.
Earn money online by taking surveys
$55,000 might sound crazy … but with a company called Survey Junkie, it's possible to get your share of it every day by taking their simple surveys.
While it might sound strange, these "market research" surveys are a known way to make extra cash online. Of course, they won't make you rich … but if you have some extra free time, the money you earn could be enough to cover gas, groceries, coffee, and more!
Follow these simple steps to get your share of $55,000:
Take surveys.
Repeat daily and get paid!
Sign up here and share your opinion on these companies with simple surveys. Survey Junkie has paid out over $76 million to date.
P.S.: You can cash out with as little as $5 through PayPal or bank transfer, or transfer to gift cards from a number of stores.
SPONSORED
Open a high-yield savings account
One of the easiest ways to make money without much effort is to open a high-yield savings account, especially since interest rates are higher now than in recent years.
Check with your local financial institutions to see what kind of options are available and how much you may need to deposit to open an account. Keep in mind that online banks typically have the best rates.
You may be surprised at how little you need to start earning money without having to do anything.
Rent out your car
More cars may be sitting in driveways as many workers still work from home. Use your car's downtime to make extra cash by renting it out to another driver who may need it.
Check out car-sharing apps like Turo or Getaround that allow you to rent out your car when you're not using it to someone who may need it for a trip to the grocery store or a drive to a doctor's appointment.
Invest in vending machines
Vending machines can be an easy way to make income from hungry customers who need a bite to eat or something to drink.
You'll have to do some additional work, such as stocking the machines regularly or figuring out the best products to keep in them. But once they're stocked, you can walk away and let the machine collect cash from customers while you're at home.
Stop overpaying when you shop online
Shopping online has its perks. It's super convenient, but it can be time consuming to find the best deals. Instead of hunting for coupon codes (that don't always work!) and opening tons of browser tabs comparing prices, you can try Capital One Shopping.
Capital One Shopping makes saving money effortless. Just add the browser extension and when you check out, it'll scour the internet for coupon codes to help you save cash. And before you check out at 25+ major retailers, Capital One Shopping will notify you with a friendly pop-up if the item you're buying is available cheaper somewhere else.
Capital One Shopping is free to use and won't show you ads. Add it today and stop overpaying!1
Publish an ebook
You may be an expert on a specific topic or industry. Perhaps you've led an interesting life that you think others may want to hear about in a memoir. You could even like to make up fictional stories.
All these options are available to you as an author of an ebook that you can self-publish with little to no cash. Simply upload your files to a retailer like Amazon or Apple Books and see if you can earn extra cash selling a book to readers.
Invest in a retirement fund
You may work for an employer that includes matching funds for a 401(k) as part of your employment benefits package.
Consider investing in retirement funds to help build the nest egg you'll need when you finish working. Matching funds can be considered free cash your company or organization gives you as part of those investments.
Take advantage of matching funds and consider putting in as much as you can to hit the maximum amount of cash for those funds.
Sell affiliate products
You can earn passive income as an affiliate marketer for sites like Amazon using your social media page to promote products.
You have to put in some work, like making posts or generating interest in products for your followers to click on the links, but a quick post or photo could generate extra cash with little effort.
Invest in rental property
A rental property is a great way to get started in real estate investing without going overboard if you haven't tried it before.
You can handle the daily needs of the property yourself or use a property management agency. Remember that an agency costs additional money for the convenience of its services, which could eat into your revenue.
Rent out space for storage
Do you have an empty room or a big basement with plenty of space? Consider renting it out as storage to neighbors or locals.
You can even charge short-term fees for people who just need their items close by for a few days and don't want the hassle of a large storage rental unit.
Create digital products
You can design journal pages, event planners, party activities for kids, and more in PDF files you can charge per download.
Advertise your downloads on places like Etsy, which can take payments from customers and deliver downloads without your involvement.
Resolve $10,000 or more of your debt
Credit card debt is suffocating. It constantly weighs on your mind and controls every choice you make. You can end up emotionally and even physically drained from it. And even though you make regular payments, it feels like you can never make any progress because of the interest.
National Debt Relief could help you resolve your credit card debt with an affordable plan that works for you. Just tell them your situation, then find out your debt relief options.
How to get National Debt Relief to help you resolve your debt: Sign up for a free debt assessment here. (Do not skip this step!) By signing up for a free assessment, National Debt Relief can assist you in settling your debt, but only if you schedule the assessment.
Rent out an Airbnb
Turn a vacation home, spare room, or other space into an Airbnb to earn extra short-term rental income. It's a great way to let a space work for you when you're not using it.
Remember to factor in any costs you may incur, such as utilities, property management, and regular cleaning service after guests leave.
Sell hand-crafted goods
You may have a hobby you love, like pottery, knitting, or woodworking. Consider turning your hobbies into additional income.
This may be a little more intensive than other passive income because you have to make your own products. But websites like Etsy and eBay can make it easy to sell them without much work on your part.
Invest in an index fund
An index fund is a portfolio of stocks that tracks a particular index, such as the S&P 500, Nasdaq, or Dow Jones Industrial Average.
An index fund is a wise investment option as it can give you solid returns over a long period and doesn't require you to keep a close watch on it or adjust to market changes like you would have to do with a specific company stock.
Housesit
Find clients who need someone to check in on their houses to make sure everything is running smoothly.
You'll need to check over the house regularly with a quick walk-through or check the mail, but it can be an easy stop to earn some extra cash.
Start a YouTube channel
YouTube is home to different kinds of information viewers may need, so think about things you can teach someone or talk about to make extra income when someone watches your video.
You may have to invest in editing software or a good camera, but a few cheap investments can be covered by users finding your content.
Start a blog
You can write about topics that interest you or important news in different industries using a blog that can help you generate income.
Check out different blog platforms that can help you earn extra income from subscribers or find ways to advertise to boost your bank account each time someone reads one of your blog posts.
Bottom line
Passive income is a great way to grow your wealth so you can stop struggling financially, retire early, or achieve any other financial goal you may have.
It's important to find ways to generate passive income that interests you or work within your talents, such as what you do professionally.
You'll also want to create a budget for costs you might incur when setting up and operating your passive income generator to make sure you account for revenue and expenses.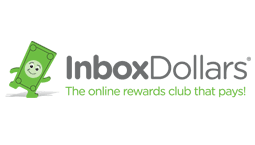 Inbox Dollars Benefits
Get a $5 bonus when you register with your email
You could earn money by taking surveys or making online searches
Over $80 million paid to members so far - how much can you earn?