One of the best hacks as a Costco member is taking advantage of Costco's free samples as you wander the aisles.
But are you really getting all you can out of the free samples at your favorite warehouse retailer? Check out some of these tips to make sure you're taking advantage of the best tasty treats along the aisles of Costco.
Keep an eye out for samples
It's good to keep an eye out for samples to get the most out of the experience. Remember to watch for samples at the end of the food aisles in particular to take advantage of some tasty bites.
But remember that you also don't want to be one of those people who are hovering while waiting for the samples to come out. 
Just keep moving if they aren't ready when you arrive at the sample table; you'll get them the next time around.
Take from the front
The back of the sample tray isn't where the really good stuff is hiding. So just grab a sample from the front of the red tray. 
You'll be happy to get a good sample that was prepared for you while allowing the sample table runner to keep the samples running smoothly.
Be kind to sample preparers
A good way to get a good sample? Be a good sample taker.
Be polite to the sample makers and move out of the way once you get a taste of something. They may be nice back to you and might even give you a little something extra. 
And make sure you listen to their sales pitches and give the product some thought instead of simply grabbing off the tray.
Sample tables are cleaner than you think
You don't have to worry about the sample tables not being hygienic even with people moving around. 
Costco's sample preparers have strict rules about keeping their spaces clean for customers and will make sure samples are properly handled before they get to you.
Go at the right times
Want to maximize your sample intake? Try to go at the right times to get the most out of Costco's samples.
You may want to check out Costco on the weekends when the warehouse retailer is likely to have more samples available. 
But you'll also want to try and get there early to beat the weekend crowd. Another good time may be during the weekdays when you have less competition but might not have as much to sample.
Watch out for kids
You may think Costco samples are a great thing for your kids to enjoy to keep them occupied during a trip to Costco – and you may be right.
But you should also know that Costco sample workers won't let kids grab their own samples if they're too young due to possible food allergies or kids not understanding what the sample is. 
So it's a good idea to help your little ones out if you want your kids to enjoy samples with you.
Keep your hands to yourself
Those samples may look super tasty when they come out of that little sample oven or as they're being prepared by a sample chef.
But have some patience and wait until the sampler puts them on that red tray before you start grabbing them. You don't want to get cut, burned, or have an issue by sticking your hand in before those samples are ready.
Use the trash cans
One of the problems with Costco samples is all the paper cups or napkins that come with grabbing a sample from the tray.
But make sure you throw out the papers when you're done. The stores should have trash cans at each station, making it easy to dispose of your papers.
Samples sell products
Samples are tasty, but they aren't there just to give you something to chew on at the store.
The samples are specifically used to build your interest in a product in order to boost sales of that little sample you tried. That may be why sample carts include the actual product for sale or have it stocked near the sample table.
Take a chance on something new
Samples are a great way to try something new and maybe find your favorite new products from Costco. You may be surprised by what you find you enjoy when you grab a sample.
But what happens if you take it home and realize you don't actually like it? That's okay. Costco has a good return policy, which allows you to return most products even if it's already been opened and sampled a little.
You can take extras
Is there something that you were particularly impressed with or a sample you need a second bite of to see if you like it?
It's OK to take more than one sample, but you should also follow some unwritten etiquette when doing so. An extra few is fine, but don't take the whole tray. 
And try to limit your samples if there are people waiting or it's a busy weekend.
Bottom line
Costco's free samples are great for trying new items, and even for getting you through your shopping after a long day. But it's a good idea to create a shopping list before you go into Costco if you don't want to be sucked in by those free samples. They can make you buy more than you intended, and we're all trying to avoid having inflation eat into our grocery budgets.
And it's always a good idea to have the best credit cards for Costco to help you earn additional perks or points if you're filling up your cart. Samples are just one more thing to love about shopping at Costco.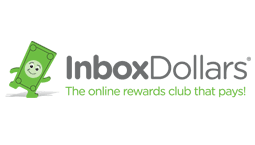 Inbox Dollars Benefits
Get a $5 bonus when you register with your email
You could earn money by taking surveys or making online searches
Over $80 million paid to members so far - how much can you earn?