Whether served frozen or on the rocks, margaritas are a refreshing staple on cocktail menus everywhere. Margaritas account for nearly half of all cocktail sales in bars and restaurants for Cinco De Mayo.
But where does that popular tequila-and-lime drink cost the most and least across America? To determine that, the FinanceBuzz team looked up the average cost for a margarita at bars and restaurants in every state.
Key findings
$8.48 is the average price for a margarita in the U.S.
Nevada has the most expensive margaritas at an average cost of $11.89. Seven other states have average prices of $10.00 or more.
Alabama has the most affordable margaritas, averaging just $5.83. West Virginia ($5.99) is the only other state with an average cost under $6.00.
The average cost of a margarita in every state
After collecting data from over 500 restaurants and bars across the country to find out how much they charge for a house margarita on the rocks, we determined the average cost for a margarita in the U.S. is $8.48.
States where a margarita is most expensive
Top 10 Most Expensive States for a Margarita
Rank
State
Average cost
Percent above national average
1
Nevada
$11.89
40%
2
Hawaii
$11.63
37%
3
New Jersey
$11.20
32%
4
Washington
$10.75
27%
5
New York
$10.68
26%
6
District of Columbia
$10.46
23%
7
New Mexico
$10.43
23%
8
Massachusetts
$10.18
20%
9
Alaska
$9.97
18%
10
Vermont
$9.80
16%
In our analysis, we found that Nevada charges the most for a margarita. Nevada's average price of $11.89 is 26 cents above the average price of $11.63 for a margarita in Hawaii, the second most expensive state. New Jersey is the only other state where margarita-lovers should expect to pay more than $11 for the cocktail.
Among the eight states that charge more than $10 for a margarita, there's a good mix of East Coast and West Coast states where the cocktail will cost a pretty penny.
States where a margarita is the least expensive
Top 10 Least Expensive States for a Margarita
Rank
State
Average cost
Percent below national average
1
Alabama
$5.83
-31%
2
West Virginia
$5.99
-29%
3
Arkansas
$6.11
-28%
4
South Carolina
$6.29
-26%
5
North Dakota
$6.35
-25%
6
Wisconsin
$6.60
-22%
7
Kansas
$6.77
-20%
8
Texas
$6.98
-18%
9
Missouri
$7.07
-17%
10
Iowa
$7.08
-17%
While the states where margaritas are most expensive are evenly split on either the West or East coasts, the ones where this lime and tequila cocktail are the least expensive are located in the central part of the country. Five of the least expensive states for a margarita are from the Midwest or Great Plains regions. And four of these five states are actually connected to one another: Wisconsin, Iowa, Missouri, and Kansas.
The other five least expensive states for margaritas are located in the South. The average price of a margarita is less than $7 in Alabama, West Virginia, Arkansas, South Carolina, and Texas.
Sip and save with these tips
Even if you live in an area where margaritas cost more than the national average, it's always possible to save money while enjoying your cocktail of choice. Here are some of our top tips for saving while you sip on your favorite drink the next time you're out on the town:
Eat and drink your way to rewards. Some credit cards offer specific rewards if you use them to pay your bill at the end of dinner or drinks. Use one of the best credit cards for dining out every time you're at a restaurant or pub to get the most out of your experience.
Choose a credit card that rewards your experiences. If you're someone who enjoys performances, dining out, and different types of experiences, choose a card that offers cash back. A cashback credit card with no annual fee could help you earn cash back on the experiences you love, such as dinner and drinks.
Earn travel rewards for an authentic Mexican experience. For those who love margaritas and Mexican food, a trip to the country where the drink may have originated is a must. Consider signing up for the Chase Sapphire Preferred credit card to earn rewards for your next trip.
Methodology
FinanceBuzz collected the price for a "house" lime margarita or equivalent from current online menus from 10 different restaurants or bars in each state and then averaged those prices to find the average cost for a margarita in every state. Pricing for each restaurant/bar's smallest size margarita was used throughout. Price data was collected from April 12-April 19, 2022.
Test your skills and get paid up to $115 every time you win
Learn More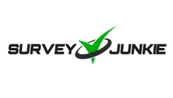 Get paid for taking surveys on your favorite brands
Learn More