Buying a car can be an excellent investment, one that means you'll likely have reliable transportation for years to come. Heading to a dealer, finding a car you love, and taking a test-drive seems like an easy process, too.
The problem is, if that's all you do, that's going to cost you money. You need to think about all of the details before buying a car, especially if you want to save money on car insurance and loan interest rates. You also don't want to end up with a car that's not what you expect.
Here are some of the most common car-buying mistakes people make and how to avoid them.
Not doing enough research prior to visiting a showroom
Do some pre-shopping research before you step foot in a showroom. If you don't, the first impression you have of the vehicle is the sales pitch from the salesperson. Instead, research the vehicles you are considering and read consumer and professional reviews. Find out the history of the vehicle's recalls and safety warnings. Also, spend some time comparing features and specs from one make and model to another. You ultimately want to get the most for your investment.
Skipping the test-drive
Not only should you never skip the test-drive, but you should always do it right. To do that, you want to get behind the wheel and drive the car for at least 15 minutes or so, including over various terrains and, when possible, on the freeway.
As you're driving the car, use the cameras and mirrors, adjust the seat to meet your needs, consider the feel of the steering wheel, and make sure you're comfortable with the braking. Listen for any sounds that occur and ask questions about them. If the car has features like lane departure warning, make sure you learn how to use it during the test drive.
Falling in love with a specific model
You love Mustangs, or perhaps you have always wanted a Tesla. Even if you've never owned one before, the marketing has sold you on this car. A big mistake you can make is buying a vehicle based on the make or model instead of the features the car has to offer. Instead, make a list of the features you want in a car, then research all of the vehicles that fit your list. By test-driving several different cars, you may be surprised which one feels better to you.
Agreeing to all of the add-ons
You may know you need to negotiate a great price with the sales professional, but once you step into the office to complete the paperwork, there's more to consider. Most dealerships have lots of add-ons, including extended warranties and service programs. Sometimes they are worth it, but consider the cost and your needs carefully.
Not considering financing before going to the dealer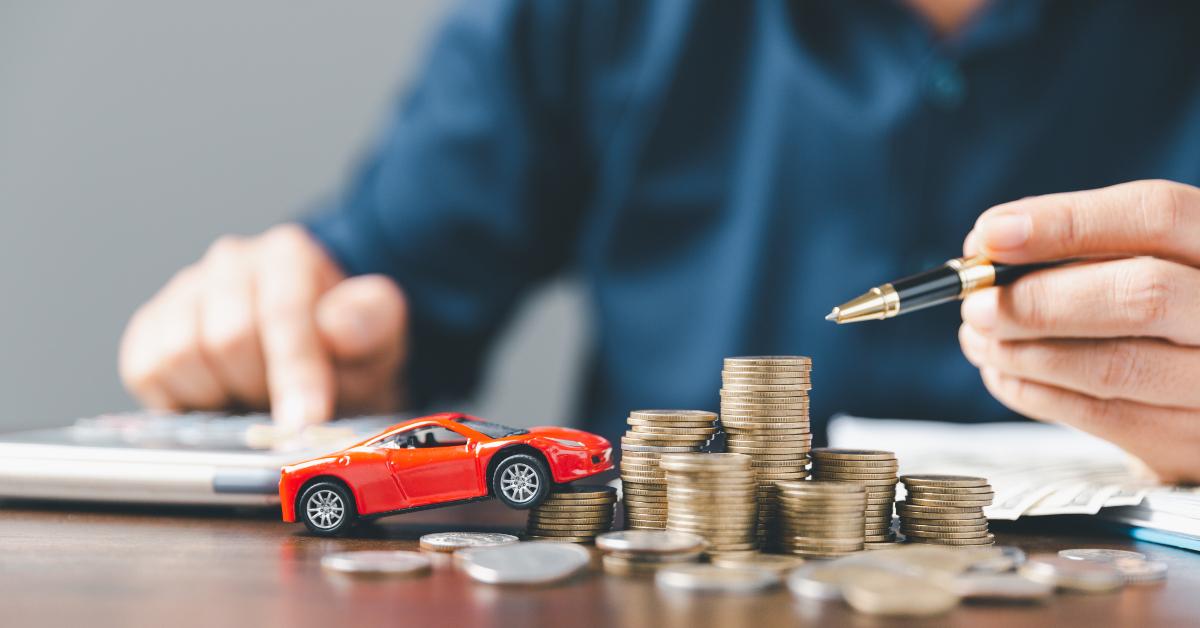 You don't have to — and often should not — finance a car through the dealership. Though this is an option, one of the most costly mistakes you can make when buying a car is not getting your financing in place before you visit the lot.
Car dealerships don't always have the lowest rates, and they know you want to buy their vehicle. They are also more likely to upsell you into a high-interest loan to help you get into the car you want (no matter what the monthly payments may be). Look at other ways to finance your car, including your local bank or credit union, but also specialized car loan lenders online.
Not getting a background check on a used car
Today, it's possible to use one or more services to investigate a car's past using the vehicle identification number (VIN). You can use this information to pull up the Carfax report, for example, which will provide insight into previous accidents, recalls, and ownership of any used vehicle. This information could sway your buying decision, especially if there have been any notable repairs made to it.
Not shopping for car insurance before buying
New Hampshire is the only state that doesn't require car insurance, so you will likely need a policy. Yet, many don't realize they should shop for car insurance before deciding which car to buy. You should understand the cost of that policy based on the type of vehicle and the value of it. Some vehicles, such as trendy sports cars or large SUVs, will cost more to insure than you may realize, even if it's a pre-owned car.
Negotiating from the sticker price
You may feel pretty proud of yourself when you get the dealership to knock $1,000 off the sticker price. In reality, you may have left money on the table. Dealers buy new cars from the factory, called the invoice price. The dealer then marks up the price to make a profit. On the sticker, you'll see the manufacturer's suggested retail price, or MSRP. This is where you may be able to negotiate a good deal. Study car-pricing reports from third-party providers to give you more insight into what the dealer paid the factory so you know how much you may be able to reduce your price.
Not walking away
The job of any good sales professional is to keep you on the lot until you make the decision to buy. Yet, you can leave, and unless the vehicle has limited availability and is in high demand, chances are good the car will be there for a few days. By leaving, you give yourself more time to think and improve your negotiating position. You can also compare other vehicles or dealers to see if you can get a better price.
Bottom line
Buying a car is an excellent investment, but it's up to you to ensure you get the right car at the best price. Don't be afraid to question everything from where the company purchased the car to the features promised. Ask for a lower interest rate if you are financing through the dealership, too. And bring your best offer with you.
You may want to find ways to make extra money so that you have a sizable down payment. That way, you can lower the overall cost. Finally, if you feel you cannot do any of these things yourself, bring along a friend who you know will ask the key questions.
You could save up to $500 with some companies
Compare dozens of providers in under 5 minutes
Fast, free and easy way to shop for insurance
Quickly find the perfect rate for you