If the open road is calling, chances are you've at least considered the RV life. RV life definitely comes with its perks, but unlike all the perfectly posed photos you see on Instagram — it also comes with its own unique set of challenges.
Before completely switching up your lifestyle, it's a good idea to take some time to plan out your personal finances — especially those things that can bring you one step closer to total financial freedom, which is why many people choose RV life to begin with.
So whether you're completely new to RV life or getting ready to hit the road, here are 13 money moves to make before committing to full-time RVing.
Sell your stuff
You've probably heard this one already, but selling your stuff is an important first step when getting ready for full-time RV life. This will include the obvious things like your car and house, but it also applies to your smaller belongings as well. Unless you plan on renting a storage unit during your travels, now's the time to turn your old stuff into extra cash as much as you can.
Depending on what you have to sell, sites like Facebook Marketplace and Craigslist could be a great way to get a fair price on your used items. You might also look into local second-hand stores. Be sure to start the process early so you'll have the best chance of actually getting a good price for your stuff.
Stop buying new stuff
The second half of what we like to call the "stuff equation" is that you should also stop buying new things. Your capacity for storage in an RV is incredibly small. You won't have space for the same things most people keep in their houses. Some people might see this as one of the many downsides to RV life, but it also offers a chance to live a minimalist lifestyle (which in this ex-van lifer's opinion can be hugely rewarding).
Get in the habit of asking yourself a few key questions whenever you want to buy something new. This will not only help your wallet, but will also help with logistics when it's time to move into your RV. The first question to ask is whether you'll really need this thing in your new lifestyle. Often the answer is no, but if it's yes, follow up by asking yourself whether the thing you're buying has multiple uses or will be something you use all the time.
Trust us when we say these last two questions are as important as the first. Because you'll have such a limited amount of space, it's good to focus on buying things that either serve multiple purposes or are used all the time. You can also get creative with buying things that take up less space, like switching to ebooks instead of print books or investing in a set of pots and pans that nest inside each other.
Buy your RV
Once you have your collection of stuff in check, it's time to start shopping for your RV. The key to this step is in starting your search early and doing lots of research along the way. Consider the size of RV you want as well as things like gas mileage. If you plan on financing your RV, you'll want to start researching how to get loans for RVs.
Although some people buy smaller rigs with the intention of upgrading later, it can be a lot harder to get financing once you're a full-timer. Very few banks are willing to provide financing to people using RVs as a prime residence. This means it could be much easier to get financing while you still have a physical address. Take some time to plan out how much RV you can afford, and if you need financing, consider starting out with the RV you really want rather than a small rig that will work for only the first few months or years.
Set a monthly budget for your RV life
Unless you plan on working full time while traveling, chances are your finances will change once you make the switch to RV life. Although many people assume RV life must be more affordable, the reality is full-time RV living may or may not save you money. RVing can definitely save you money on certain things like utilities, but it can also be unexpectedly expensive.
As with any other vehicle, RV parts break and need to be repaired. Fees for camping or parking can also be high and end up costing you a pretty penny if you're not careful. All of these factors make it important to set a monthly budget for your RV life.
Take inventory of how much income you expect to have and then calculate how much you want to spend on things like groceries, fuel, and camping. Some of these factors can be controlled based on where you stay and how much you drive, but other things (like food for you and your pets) are likely to be consistent.
Make a budget for RV life before you need one, that way you'll really know if your income is sufficient to cover your new lifestyle. Taking advantage of some of the best budgeting apps could also be helpful with this step.
Start a mobile side hustle
If you're worried that your income might not be sufficient to cover your monthly expenses, now's a good time to consider starting a mobile side hustle. Side hustles are a great way to earn a bit of extra income on your own schedule, and they could help you bridge the financial gap as you transition into a new lifestyle.
Some ideas of mobile side hustles include online work (like coding, graphic design, or blogging) or even seasonal jobs in destinations you plan to visit. Check out our list of the best side hustles for different ideas that could match your skills and interests.
Because most side hustles take a while to get off the ground, it's a good idea to get your foot in the door before you need the income. This means getting your side hustle rolling sooner rather than later. Once the bills start coming in, you'll already have your perfect side hustle lined up to help.
Build up your emergency fund
As with any other lifestyle, it's important to have an emergency fund ready. If you thought your house or apartment had a way of throwing unexpected problems, just wait until you start living out of a moving vehicle.
Full-time RVing is less about if something will break and more about when and where it breaks. Having a solid emergency fund in place will guarantee you can pay for repairs (and a place to stay while your rig is in the shop) and get back out on the road quickly.
Our list of the best savings accounts can help you pick an account that will earn interest and help you grow your funds into a healthy chunk of change.
Pick your domicile state
Although you might plan on calling the open road home, you're still going to need a physical address for tax purposes. Some states (like South Dakota, Texas, and Florida) are popular choices for RVers because they don't have an income tax.
Another thing to keep in mind when choosing a domicile state is that it may affect what kinds of health insurance packages you qualify for and it will be where you vote. Your domicile will also be your physical address for receiving official mail.
You might consider paying for a commercial mailing service that can help you obtain a domicile address and offer helpful extras like mail forwarding or mail scanning. Sometimes these services can also help with car registration.
Get pet insurance
Another great type of insurance to have under your belt when living on the road is pet insurance. If you plan on RVing with your furry family member, pet insurance can offer great peace of mind. Accessing veterinary care when traveling can be tricky enough without having to worry about how to pay emergency veterinary bills.
In addition, new environments will come with new health risks for your pet. Be sure to read up on the destinations you plan to visit and make sure your pets are current on all of the required vaccines. And be aware of new predators or dangerous plants when you take your pet outside.
Check your own medical insurance
Speaking of health insurance, you'll want to be sure you have coverage before hitting the road. This includes coverage for your regular needs (like check-ups and medication) as well as coverage for any unexpected emergencies.
If you plan on keeping an existing health plan, be sure to find out what it covers when you're out of your current state, and do some research to find out whether you need to switch to a plan with better national coverage.
Although most health insurance policies offer some out-of-network emergency coverage, the out-of-pocket price can still vary quite a bit. Be sure that both the monthly premiums and deductibles are amounts you're comfortable paying before settling on a new plan.
Get full-timer RV insurance
This one is complicated, but a necessary step to take all the same. Finding insurance for your RV (when you plan to live in it full-time) can be tricky, but it's important to do. Full-time RV insurance usually provides a combination of coverage for your vehicle and for the property inside your rig. Good RV insurance will cover major events like if your RV gets totaled, but it will also help you replace any stolen or damaged personal items.
Whatever insurance package and company you choose to go with, be sure you're honest with them about your intention to live in the RV full time. If something were to happen and you needed to file a claim, your insurance company could refuse to pay it if you weren't upfront about living in your RV.
Get the right credit cards
Having the right credit cards can make a big difference when it comes to life on the road, and you'll want to have these lined up before you transition to full-time RV life.
The best cash back credit cards and the best travel credit cards can help fund your destinations by providing bonus rewards on purchases like gas and groceries, which will likely be some of your biggest expenses on the road.
These savings might sound small but they can add up quickly and easily become the difference between sticking with your budget and going over it. Some travel credit cards even count campground fees as travel when it comes to earning rewards on your purchases. That means your camping reservations can turn into bonus points or cash back.
Go paperless
Going paperless isn't just about saving paper, it's also about saving your sanity. If all your bills and important mail are constantly arriving several states away from your actual location, you're going to have a rough time keeping up on important communications and bills.
Before you hit the road, be sure to switch all your important bills and payment information to paperless. This will allow you to make your payments on time and avoid racking up any late fees (or even damaging your credit score) as a result of late payments.
Join RV clubs
Whether you're a social butterfly or not, RV clubs offer so much more than a way to network and meet other full-time RVers. These clubs also offer a boatload of services for full-timers, including discounts at certain campgrounds, RV stores, and other perks.
Clubs and services like Good Sam, Escapees, FMCA, Fulltime Families, Passport America, and Boondockers Welcome could help you score discounts on new tires, RV insurance, or RV accessories. They could also help you find like-minded RVers to socialize with. Ultimately, these clubs can all help you save money at RV parks, which will be one of your biggest recurring expenses during your time on the road.
Bottom line
Much like other major lifestyle changes, making the switch to full-time RVing requires a bit of planning. Getting your finances in order and learning how to manage your money on the road is a great first step in ensuring your travels go smoothly.
By taking these steps before you start your trip, you'll be in a much better place for any hurdles that come your way and in a much better position to kick back, relax, and enjoy the ride.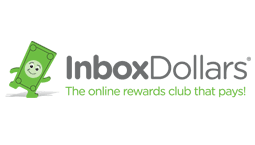 Inbox Dollars Benefits
Get a $5 bonus when you register with your email
You could earn money by taking surveys or making online searches
Over $80 million paid to members so far - how much can you earn?