Enjoy the honeymoon phase, because newlyweds share more than just their lives: They also have a common stake in a tax return.
Many people expect marriage to come with a tax break, but that doesn't always happen. Tax changes for newlyweds can actually mean they pay more to Uncle Sam. This is known as the "marriage penalty."
Here are six surprising reasons newlyweds may see a higher bill than other taxpayers, making it more challenging to move beyond living paycheck to paycheck.
A combined high income might raise your tax rate
If you and your spouse were very high earners when you were single, combining that robust income might mean higher taxes now that you are married.
For six of the seven tax rate brackets, married couples filing jointly have an income threshold twice that of single filers. Married couples in these tax brackets do not face a marriage penalty.
For 2022 returns, the IRS says the tax rates are:
35% for incomes over $215,950 ($431,900 for married couples filing jointly);
32% for incomes over $170,050 ($340,100 for married couples filing jointly);
24% for incomes over $89,075 ($178,150 for married couples filing jointly);
22% for incomes over $41,775 ($83,550 for married couples filing jointly);
12% for incomes over $10,275 ($20,550 for married couples filing jointly);
10% for incomes $10,275 or less ($20,550 for married couples filing jointly).
However, you will face a marriage penalty if your income puts you into the top tax rate of 37%. For the 2022 tax year, that includes incomes over $539,900, or $647,850 for married couples filing jointly.
Long story short, if you were both single and each made $500,000 last year, you would be in the 35% tax rate bracket. Now that you're married, combining that income will bounce you into the 37% rate.
You might pay more in Medicare taxes
The usual Medicare tax is 2.9% split between an employee and their employer at 1.45% each. But there's an added 0.9% tax for most people who make more than $200,000 a year.
However, the additional Medicare tax threshold is higher — and it is more than double the $200,000 threshold. If you're married filing jointly and make more than $250,000 a year, you will pay that extra 0.9%.
You might pay more in investment taxes
If you invest for the future, Uncle Sam wants a piece of that income too. And, again, the thresholds don't play nice for married couples.
The 3.8% net investment income tax (NIIT) dings single filers who make the lesser of the net investment income or the excess of modified adjusted gross income over $200,000 a year. For married couples filing jointly, it ticks into effect for income above $250,000.
The tax applies to interest, dividends, certain annuities, royalties, and rents.
Your earned income tax credit might be reduced
Unpleasant tax surprises don't rear their heads only for high-earning married couples. Lower-income couples can also suffer.
The goal of the earned income tax credit is to ease the tax burden of lower-income parents. For 2022, it maxed out at $6,935 for qualifying taxpayers who have three or more qualifying children. That will go up to $7,430 for 2023 returns.
It's a solid chunk of change. The maximum incomes that qualify in 2022 are:
Zero children: $16,480 for singles, $22,610 for married couples;
One child: $43,492 for singles, $49,622 for married couples;
Two children: $49,399 for singles, $55,529 for married couples;
Three children: $53,057 for singles, $59,187 for married couples.
In all cases, the income cap for married couples simply isn't much higher than it is for single filers.
Pro tip: Paying higher taxes in marriage is bad enough, but don't compound the problem by overspending. Make 2023 the year you commit to crushing your debts and putting yourself on a solid financial foundation.
You might face higher state taxes
Married couples need to worry about more than federal tax quirks: The state they live in may tag them with a higher tax rate too.
In fact, the Tax Foundation says 15 states have a marriage penalty on the books:
California
Georgia
Maryland
Minnesota
New Jersey
New Mexico
New York
North Dakota
Ohio
Oklahoma
Rhode Island
South Carolina
Vermont
Virginia
Wisconsin
Rates and thresholds vary by state. But in all of these places, married taxpayers filing jointly face income brackets that are less than double the brackets applying to single filers.
You might pay higher taxes on Social Security
Social Security benefits also may come with higher taxes if you're married.
For single filers, if half their Social Security money plus sources of other income does not exceed $25,000, they don't need to worry about taxes on it. Income over that $25,000 can make Social Security benefits partially taxable, however.
For married couples filing jointly, the threshold isn't much higher: $32,000.
Bottom line
Over the years, Congress has reduced tax penalties for married couples. But there are still some areas of the tax code that hold nasty surprises for newlyweds filing a joint return for the first time.
There are no simple solutions to avoiding these penalties, which make it more difficult to add money to your savings. Meeting with a tax professional might help you reduce your taxes, but you likely won't be able to avoid the marriage penalty.
Perhaps paying higher taxes is the price of true love.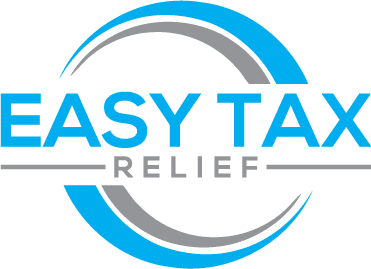 Easy Tax Relief Benefits
Eliminate your tax debt
Potentially reduce the amount you owe
Stop wage garnishments and bank levies
Communicates with the IRS on your behalf