If you're shopping for a new car, you'll probably need a car loan to finance the purchase. A loan can be a helpful financial tool, but nobody likes to pay the interest that comes with borrowing money.
Fortunately, there are ways to pay off your car loan quickly so you can cut costs and keep more money in your bank account. 
Although there aren't any magic fixes, here are some tips for getting rid of that loan early.
Refinance at a lower rate
If you applied for a car loan when your credit score was lower than it is now, chances are good that you had to pay a relatively high rate on the loan.
Perhaps your credit has improved since then. If so, it's possible you could refinance at a lower rate that will save you money each month. This could help you repay the loan earlier than expected. 
For example, you could continue making payments in the same amount that you were making on the original loan and use the extra savings to help pay down the loan's principal. It's a win-win.
Make biweekly payments
For most people, car payments are due for a set amount on the same date each month. But if you start paying biweekly instead of monthly, you can repay the loan sooner. 
Over time, those extra monthly payments can significantly reduce the amount of time you will have to carry the loan.
Round up your car loan payment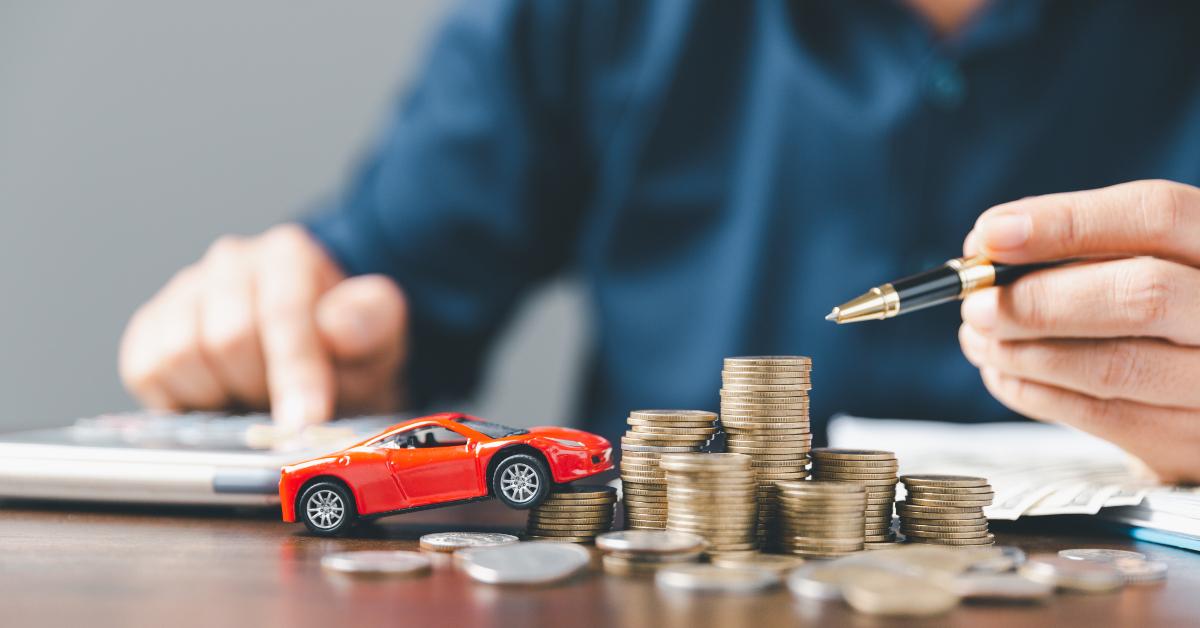 The strategy of rounding up your car payment works well because of its flexibility. You control the extra amount you would like to pay and can change that amount as your financial circumstances dictate.
For example, if your monthly payment is $554, you could round it up a few dollars to $560, or add an extra $50 or $100. Every dollar counts and will help you pay down the debt more quickly.
And if money is tight, you can suspend the rounding for a month or two until your finances improve.
Start a side hustle
If you're serious about paying down your debt and want it gone as soon as possible, you might want to develop a side hustle.
Side hustles can require as much or as little work as you desire since you can usually set your hours with jobs like food delivery, blogging, or reselling. Once you start earning extra income, you can use it to pay down your car loan.
Rent out your car
If you have a car loan for a newer car, you might be eligible to rent your vehicle via a short-term peer-to-peer car-sharing platform such as Turo.
In this situation, you rent out your car for short periods when you're not using it. You can then use the extra money you earn to repay the loan.
Cut your expenses
Cutting back on some expenses in your budget can free up money you can use to pay down a car loan. For example, maybe you can eat takeout less often or cut a streaming service.
Cutting expenses isn't always fun, but you'll save money and pay down your debt faster. And that will almost certainly bring you joy.
Put extra money toward the loan
If you get a bonus at work or a tax refund during tax season, put that extra money toward your car loan.
Instead of spending that extra cash mindlessly, directing it toward paying down the loan will help you reap the benefits of the extra cash for months and years to come.
Even if you only put a percentage of the extra money toward the loan, it could significantly impact how fast you pay off the debt.
Use a personal loan
Personal loans generally can be used for any purpose. If you can secure a lower interest rate on a personal loan than you currently pay on a car loan, it might make sense to use the personal loan to pay off the car loan.
Before using this strategy, remember to check for any additional costs or fees that might be associated with the personal loan. If these expenses are high, they can offset your potential savings.
Bottom line
If you're ready to repay a car loan, you have options. Even if you can't pay the entire balance immediately, you could repay the loan sooner than planned. Paying down the loan early should save you money on interest costs. 
And as you pay down the balance, you could cut your costs even more by shopping around for a policy that will save you money on car insurance.
National Debt Relief Benefits
No upfront fees
One-on-one evaluation with a debt counseling expert
For people with $7,500 in unsecured debts and up