Whether you're planning for retirement or trying to get your finances in order to buy a house, a financial advisor can be a priceless asset.
Advisors can assess your current financial status, help you plan for the future, and show you how to maximize your net worth while minimizing liabilities.
However, to get the most out of your financial advisor, you need to find the right person for the job.
If you're on a quest for an advisor who can set you up for financial success, steer clear of these nine common pitfalls that can turn your advisor into a poor investment.
Not exploring your options
It's tempting to simply call the first financial advisor who pops up on your Google search page, but bear in mind that the top result might not be the best fit for you.
In fact, the top result might not even be the best financial advisor, period. The company could just be better at optimizing its website for search engines, causing it to show up at the top of the page.
If you're Googling options for a financial advisor, make sure to pull up multiple advisors' sites. Read through each site to figure out which company seems like the best match for you.
Then, consider scheduling initial consultations with more than one financial advisor so you can narrow down your options.
Choosing solely on a friend's recommendation
An in-person recommendation from someone you trust can be a great way to find local resources like financial advisors.
But at the same time, it's important to remember that your friends and family members probably don't have the same financial goals or concerns as you do. That means their recommendations might not mean as much as you'd hoped.
For instance, your grandparents' financial advisor might have helped them plan a successful retirement. But that doesn't mean the same advisor will excel at helping you start your small business or pay off your student loans.
While your friends' recommendations can be a good starting point if you're not sure how to find a financial advisor, you should also put your own financial needs first.
Not hiring a fiduciary
Fiduciaries are individuals, companies, or organizations that promise to work in their client's best financial interests.
Licensed, registered fiduciaries must also meet a high moral standard when handling their clients' money. That means openly declaring any conflicts of interest and giving the client accurate financial advice.
While many fiduciaries are financial advisors, not all financial advisors are fiduciaries. In your search, make sure to find one who openly declares their fiduciary credentials on their website.
Waiting too long
We said above that it's smart to research several financial advisors instead of frantically choosing the first one you find on Google.
But it's just as important to find an advisor early enough in your career to set yourself up now for financial success decades down the road.
If you've been agonizing about which financial advisor to choose for a while now, it could be time to simply schedule an appointment with one and see how it goes.
Not asking how they make money
Before you commit to working with one financial advisor, you need to ask point-blank how they make their money. Do they charge by the hour or by a monthly, quarterly, or semi-annual rate?
If your advisor doesn't charge a flat fee, find out if they earn money through commissions, which are payments from third-party sources.
If your financial advisor is paid on commission and commission alone (instead of a combination of flat fees and commission), that's a huge red flag.
Since your financial advisor has a vested interest in getting you to invest in a certain company, you can't trust that they're giving you accurate, trustworthy advice. It's one key reason to prioritize finding a fiduciary who charges a flat rate.
Not choosing one
As you scroll through fiduciary directories, you might get overwhelmed by the sheer number of financial advisors available in your area.
It makes sense to feel overwhelmed, but make sure it doesn't stop you from connecting with a financial advisor altogether.
The last thing you want is for your present anxiety to destroy your chances of building a solid financial future.
Not knowing their area of focus
Yes, you should make sure the financial advisor you choose is a qualified, licensed fiduciary, but you can't stop there. Along with being a fiduciary, your advisor should specialize in the area you're most interested in.
For instance, is your goal to build a diverse investment portfolio or to figure out how to save for your kids' college funds while still affording rent? Are you trying to set up an estate for your grandkids, or do you need help paying off medical bills without dipping into savings?
Your answers to questions like these should play a big role in determining which financial advisor you eventually choose to help with your finances.
Not telling them what you're looking for upfront
Your financial advisor might be an expert in finances, but you're an expert in you. That means your dreams for the future, financial plans, hopes, and aspirations.
Think of your relationship with your financial advisor less as one with strict rules and recommendations and more as an ongoing conversation where you work together to bring your financial plan to life.
Of course, you aren't required to take your financial planner's advice, especially if it isn't in line with the type of financial life you're interested in.
At the same time, one of the best ways to get advice that pertains to your situation is by being open and honest with your advisor and developing a good working relationship.
Finding one who offers generic advice
The best financial advisors tailor their advice to each client's situation.
After all, if your goal is to start saving funds for your kids, your financial plan is going to look a lot different than someone whose goal is to retire early and move to Florida.
If your financial planner's advice isn't customized to you specifically, it's time to start looking for a new planner.
Bottom line
Meeting with a financial advisor even once can help you get a clearer understanding of how to grow your wealth.
Meeting regularly can be even better, especially since you and your advisor can tweak your financial plans as you get older and your circumstances change.
Just make sure to avoid these nine mistakes while choosing a financial advisor. Otherwise, you could end up with the wrong one and missing your financial goals.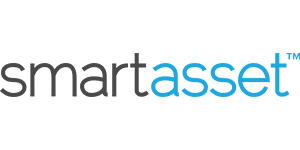 Smart Asset Benefits
Get matched with fiduciary financial advisors
Advisors are vetted and certified fiduciaries
Take the mystery out of retirement planning
Their matching tool is free