Waiting until full retirement age before retiring can ensure you have more money, but it's not always the best decision, and it isn't right for everyone. There are some good reasons to retire sooner rather than later. 
It might take some extra planning, but it's possible if you make the right financial decisions now. If any of these reasons apply to you, you might want to see if you can retire early.
If you want to work part-time
If you just want to work part-time, "retiring" from your fulltime job can give you the time to do so, and Social Security can supplement your income, since you can work part-time and still receive Social Security retirement benefits. 
And your part-time pay can be a great way to supplement your Social Security income, which will be smaller if you claim it before full retirement age. You don't need to stay at your current job either. You can choose to work part-time anywhere you'd like.
As long as you don't make more money than the guidelines allow, you can work as many or as few hours as you want to without further reducing your Social Security benefits.
To start your own business
Some retirees choose to go into business on their own. You won't need to report to a boss and can put as much or as little time into your venture as you decide. You could invest in real estate and rent properties, start a landscaping business, and so much more. The possibilities are endless
When you aren't reporting to work every day, it allows time for you to build the business you've always wanted to build. Retiring to start your own business could even place you in a better financial position than if you stayed at your job.
If you don't expect to live as long
Few people really want to work until the day they die. If you have a decreased life expectancy due to your health issues, early retirement can allow you to enjoy those years you have left.
It doesn't always make sense to work until full retirement age, to save more money and receive greater retirement benefits, if you won't live long enough to spend your savings. It's better to spend them now than not at all.
For more time with your family
Some people retire sooner to care for a loved one with an illness or disease. Leaving the workforce to care for someone else is a difficult decision. But spending time with them while you still can may be reason enough.
Retiring will give you more quality time with your family and friends, whether they need your help or not. If you don't want to wait to start enjoying your loved ones more, it could make sense to retire sooner rather than later.
When you can afford to
If you have enough money saved to live out your retirement comfortably, there is no reason to continue working if you don't want to. Not everyone can do this, but the sooner you begin planning for retirement, the sooner you can leave your job.
Be sure to factor in all your retirement income when deciding if you can afford to retire. In addition to your savings, you should consider your pensions, 401(k)s, Social Security benefits, and investments. And be careful to leave a cushion for unplanned expenses, too.
To enjoy more free time (while you can)
Seniors often face more health problems than younger people. You'll want to spend your retired years having fun and enjoying freedom, not at appointments every day. Reduced mobility is a common aspect of the aging process. You can retire sooner to enjoy more years of good health and independent living, before age limits your abilities.
To improve your health
Working 40 hours every week can take a toll on the body and the mind. If you feel that working full-time is negatively impacting your health, it's time to think about retiring early. Your well-being isn't worth waiting those few extra years to retire.
If your health is already suffering, maybe it's time to call it quits and start focusing on yourself. Spending your time improving your health so you can enjoy a more fulfilling retirement is always worth it.
If you're burnt out
Some jobs cause more stress than others. When you hate going to work every day and feel burnt out from the daily responsibilities, retiring sooner becomes a more appealing option. You can always work part-time at a less stressful job if you're not quite ready to give up working altogether.
Spend your extra time doing things you enjoy and preserve your mental health. Poorly managed stress can lead to health problems later, like heart disease and high blood pressure. No job is worth your health.
To follow your dreams
There is nothing wrong with retiring sooner to follow your dreams. If there's something you've always wanted to do, and your job is holding you back, maybe it's time to consider retirement.
Life is only so long, and it's important to find fulfillment and happiness while you can. You've given decades to your career. Consider giving more years to yourself, so you won't regret it when it's too late.
Bottom line
Retiring sooner rather than later isn't always easy. Making sure you are financially prepared to leave the workforce takes planning and years of smart financial decisions. It's never too early to begin thinking about your future, whether you plan to retire early or late. Any reason that justifies retiring sooner to you is reason enough to do it. Just make sure you take the necessary steps to reduce financial stress first.
​​
FinanceBuzz is not an investment advisor. This content is for informational purposes only, you should not construe any such information as legal, tax, investment, financial, or other advice.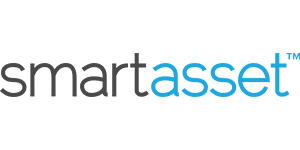 Smart Asset Benefits
Get matched with fiduciary financial advisors
Advisors are vetted and certified fiduciaries
Take the mystery out of retirement planning
Their matching tool is free
FinanceBuzz doesn't invest its money with this provider, but they are our referral partner. We get paid by them only if you click to them from our website and take a qualifying action (for example, opening an account.)