Financial advisors can be an important tool in your financial strategy.
They may be able to advise you on the best investments to help you plan for retirement or help you earn money for a big-ticket item like a home. They could also steer you in the right direction for investment decisions you may need to make over the coming years.
But watch for these red flags before you sign on with an advisor. Or, you may want to switch financial advisors if the one you have does any of these things.
They pressure you into working with them
Financial advisors will give you a list of reasons why you should work with them to grow your wealth. That's a normal part of the process. After all, you want to know what you're getting if you sign up with a particular advisor.
But if you feel like they're pressuring you too much to make the sale, it's OK to walk away. You shouldn't feel like you can't say no to a hard sell from advisors.
They push complex investments
One reason to get a financial advisor is to make investing easier. A financial planner should be able to help you make the best investment decisions in an easy-to-understand way.
But you may want to rethink your financial planner if they're trying to push complex plans that you can't figure out, especially if they won't take the time to explain them to you.
They won't disclose how much they charge
Financial advisors don't work for free so you'll have to pay some kind of fee for an advisor to take over your portfolio.
But advisors should be upfront about how much they charge you. So make sure you know exactly what fees or other charges you may incur with a particular advisor before handing your portfolio over to them.
They talk down to you
You may decide a financial advisor is a good idea because you might not have the same financial expertise or want someone with more knowledge of financial planning to help you make decisions.
Financial advisors understand this and should talk to you in a way that makes it feel like they're your partner in this process. It may be time to walk away if you feel like an advisor is talking down to you or making you feel stupid for asking questions.
They don't communicate with you
You may be watching your investments and wondering why your planner is making certain decisions or you want to make changes in your portfolio, but your calls and emails are going unanswered.
A financial advisor should always be available to their clients to answer questions and make financial decisions based on market changes or personal portfolio needs. That's why you should consider switching advisors if they aren't getting back to you in a timely manner.
They guarantee a rate of return
It would be wonderful to have a crystal ball and know exactly where the market is headed, but that doesn't exist for investors or financial planners.
If you have a financial planner tell you they can guarantee you a certain level of returns each year, that may be a bad sign. A good advisor should be upfront with you about how much you can and can't earn each year while not guaranteeing a certain amount of money in your pocket.
They promise you risk-free investing
Investing in stocks, real estate, or any other type of investment is never risk-free. There's always the possibility of the market crashing or a company struggling and declaring bankruptcy.
Don't trust a financial advisor who says your investments will be risk-free with them. Advisors should always be honest with you about the potential risks and hiding that risk could be a sign they may not be completely truthful with you about your investments.
They don't meet your investment expectations
You should have certain expectations about your financial advisor when you sign on with them, including expectations about your investments.
Remember that a good advisor won't guarantee you will get a certain amount of return when it comes to your investments, but you should see some growth over a long period of time. 
You should also be able to see and understand which stocks you're invested in and why. And they should meet your expectations when moving you out of investments you don't want to be in.
They don't work with a third-party firm
Even if you have a financial advisor, your portfolio should be in your hands when it comes to checking on your investments and your strategy.
A financial advisor may work with certain firms like Fidelity Investments, Edward Jones, Charles Schwab, or others that help them facilitate trades and allow you to check on your portfolio without having to go through a planner. Be very cautious if an advisor doesn't use a third-party firm and doesn't give you access to check on your own portfolio.
They set and forget your portfolio
Your portfolio can constantly change depending on market variables. The stock market goes up and down, real estate can change regularly, and plenty of other investments need to be monitored.
An advisor who tells you not to worry because they simply set your portfolio and let it ride without changes is an advisor you might want to avoid.
Pro tip: If you're an investor who prefers to set it and forget it, there are options for you such as index funds that track the market over time and don't require constant trading. You still need to check in on a set-it-and-forget-it strategy from time to time, but it's a way to make extra money without paying a financial advisor's fees.
Bottom line
A financial advisor can be a great help if you need another set of eyes on your investments so you can retire early or secure ways to add more money to your retirement savings.
But it's OK if you want to break up with your financial advisor or see red flags that make you want to stay away. Trust your instincts to watch out for your money, and walk away if you feel a financial advisor isn't doing the best work for you.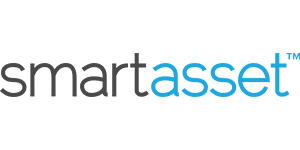 Smart Asset Benefits
Get matched with fiduciary financial advisors
Advisors are vetted and certified fiduciaries
Take the mystery out of retirement planning
Their matching tool is free
Paid Non-Client Promotion