With inflation making headlines and talk of a potential recession, you might worry that retirement is out of reach. But it's important to remember that retirement planning is a lifelong journey.
Whether you feel confident in your plan to retire early, or you know you need to get started, you probably don't know everything that can improve your retirement savings.
That's why we've compiled 10 little secrets for you to consider that can get you on track for your goals and help you improve your overall lifestyle when your golden years arrive.
Artificial intelligence is a financial tool
Artificial intelligence (AI) only recently started making headlines, but it's been helping humans with money for years. Companies use AI to make the retirement planning process more accessible and to help select the best mix of assets for investors.
That can be good news for you because it can make planning easier. Large financial companies like MassMutual have harnessed the power of AI to help plan participants, with positive results.
Ready to use AI as a retirement tool? You might want to take advantage of the resources from your bank and retirement plan provider or consider working with one of the best robo-advisors.
Making a plan is half the battle
It's hard to predict how much you'll need in retirement. Plus, even once you calculate your number, planning how to save that much money can be even more challenging.
The good news is that even if you don't stick to your plan, you're better off for having made one. As long as you know where you're headed with retirement savings and stick to it, you've set yourself up for success.
Work benefits are underutilized
Roughly 68% of Americans have access to a retirement account sponsored by their employer, but only 51% utilize those accounts. If you're part of the other 49%, it might be time to start saving.
Retirement benefits through work are part of your overall compensation package. Plus, employers will often match contributions up to a certain percentage so you could be losing free money by not participating.
Retirement doesn't have to look a certain way
While retirement might look a certain way to most people, there's no single way for you to live your golden years. You can choose whatever retirement lifestyle you want if you plan ahead.
If you love the beach, then plan for a tropical retirement. But if you're someone who wants to stay where you live and enjoy quiet days at home, that's okay too. Don't let someone else's retirement keep you from planning for what you want.
To get started, write a paragraph describing your ideal retirement. Be as specific as possible and include details. Once you have your perfect lifestyle, calculate how much it will cost and start saving.
It's never too late to begin
Saving enough for retirement can feel overwhelming because the amount you need is likely more than you've ever seen in a single account. This paralyzes people from moving forward.
Luckily, it's not too late to begin if you've put off saving for retirement or feel behind. The best thing you can do for your future is to start saving right now, regardless of your age. It all counts and will help create a more comfortable retirement.
4% might be the magic number
Specific percentages tend to stand out, and 4% isn't often one of them. But regarding retirement planning, some people argue that 4% is the most important.
According to some financial experts, the 4% rule is a rule of thumb for how much you can withdraw from your accounts in retirement without running out of money. In other words, it's considered to be a safe withdrawal rate.
You can use different safe withdrawal rate calculators to determine your comfort level. Remember, retirement planning is complex and there is a lot that can impact how much you'll be able to withdraw each year in retirement.
You can take advantage of catch-up contributions
If you're over 50 years old, you can make additional contributions to your retirement accounts. These contributions are often known as "catch-up contributions."
According to the IRS, the limits are $1,000 for an IRA, $3,500 for a SIMPLE IRA, and $7,500 in 401(k), 403(b), or 457(b). This gives you a chance to catch up if you're behind on retirement savings. But even if you're not behind, saving a little extra could still be worth it.
Social Security might not help you much
Some people wonder whether or not Social Security will be available when future generations retire. Even though it's wise to plan for the worst and hope for the best, that doesn't mean you must ignore resources altogether.
If you feel nervous, you could calculate two retirement numbers, one with Social Security and one without. If you're prepared for retirement without Social Security then you'll have extra income if you're still able to collect.
Health insurance can be expensive in retirement
For many Americans, health insurance can be a considerable expense during their working years. It often continues to be a significant expense in retirement too, especially if you retire before you're eligible for Medicare.
Because of that, it might be a good idea to plan for health insurance expenses in retirement well in advance. Take time to understand your options and how they might impact your budget.
No one knows it all
If you ever feel like you're behind in planning for retirement, you're not alone. About half of all American households don't have any retirement savings.
Even if someone in your life seems to have it all together with their finances, they probably could improve their overall retirement planning.
When it comes to planning for retirement, no one knows it all. Most people figure it out as they go. So don't get down on yourself if you're still learning and remember that just doing it is the most important part of saving for retirement.
Bottom line
Retirement planning is not a task you complete in a day and never have to think about again. It's a strategic years-long project that might be center stage some years and put on the back burner during others.

But as you plan for retirement, every step counts. It's important to actively save money, crush your debt, invest where you can, and cultivate a healthy financial mindset. Your future self will likely thank you.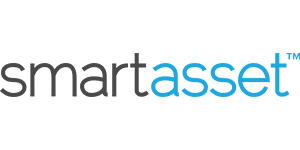 Smart Asset Benefits
Get matched with fiduciary financial advisors
Advisors are vetted and certified fiduciaries
Take the mystery out of retirement planning
Their matching tool is free
FinanceBuzz doesn't invest its money with this provider, but they are our referral partner. We get paid by them only if you click to them from our website and take a qualifying action (for example, opening an account.)