Retirement can be an exciting change, but it can also be a daunting challenge. One of the biggest financial issues you'll face is whether you have enough money to actually retire. 
Perhaps you've been looking for ways to supplement your income or you don't know how your assets can help you cover your expenses when you're retired.
So before you start your post-work life, here are some things to consider if you are concerned that you don't quite have enough saved to retire.
Evaluate your financial picture
A good first step is to take a look at your full financial picture. Make sure you take into account all your assets such as your home, investments, savings, and any other assets you can potentially use as a source of income.
You'll also want to sit down and create an estimated retirement budget to figure out how much you actually need in your retirement years. You may be surprised by how much you already have to cover your retirement costs — or by how much you still need to save.
Focus, don't panic
It can be scary to look at your financial situation and worry about your retirement, but panicking won't help you achieve your retirement goals.
Instead, take a deep breath and focus on your financials. Try to identify the activities where you're most successful at earning income or at saving, so you can build on those activities to earn and/or save additional funds for the future.
Meet with a financial advisor
You may be frustrated and struggling to make sense of your potential options on your own. Consider talking with a financial advisor who specializes in retirement and can help guide you on your retirement investments.
A good advisor can piece together all your potential sources of income to find the best options for your future. She can also help to adjust and rebalance your investments as you get closer to retirement to reduce risky investments.
Think about downsizing
Your home is probably your biggest financial asset, and selling it could unlock additional funds that you can use for retirement.
Downsizing to a smaller home may allow you to sell your home and invest the profits to create more income. If you can live comfortably in a smaller home, your monthly housing costs may decrease as well, cutting expenses. 
You can also consider selling furniture or other items that won't fit in a downsized home to generate more funds.
Work longer
It can be tough if you're looking forward to retiring, but you should think about working longer if you don't have enough money for retirement.
There may be jobs in your field that you can still do as you get older. Or consider trying to find a new job or asking for a raise in your current position to get some additional cash for your retirement budget. 
You may also want to consider a part-time job after "retirement." It may be the last thing you want to think about, but it could be a nice way to keep active and involved and create extra income.
Claim Social Security early
Claiming Social Security early could reduce your monthly benefit amount, but could also help you boost your monthly retirement income and make it possible for you to retire when you need to.
Pro tip: If you're not sure about when to collect Social Security, the Social Security Administration has a calculator that can help you figure out your estimated monthly benefits based on when you decide to start claiming benefits and other factors.
Start a side hustle
A side hustle may be a good option if you're looking for ways to make extra money while you're retired or if you want to earn some extra money to invest in retirement.
You might want to consider using a hobby to generate income. It could become a part-time business that could offer you flexibility and extra cash in your post-work life.
Look into catch-up contributions
You may have a retirement fund like a 401(k) or Individual Retirement Account (IRA) that will allow you to contribute more than you could when you were younger.
These catch-up contributions can help you boost your retirement savings before you retire and may also have additional tax benefits, depending on how much you contribute to your accounts.
Change your current lifestyle
You may enjoy going out to eat with friends or buying new clothes, but you'll want to reassess what you're spending your money on and how to cut back on your spending habits.
Consider both big-ticket items as well as less expensive purchases to see if there are places you can compromise. It's also helpful to get in the habit of living on a budget since you'll need to do that when you are fully retired and living on a fixed retirement income.
Find frugal entertainment
You may have envisioned your retirement years with plenty of travel to exotic locations. But those plans may have to be trimmed down so you can use that cash for more pressing needs.
Instead, think about other ways to enjoy your retirement without having to overspend for an exciting time. Become a tourist in your local area and visit museums and other interesting destinations nearby. You could also do dinner and a movie at home instead of going out.
Take advantage of senior discounts
Don't be afraid to tell anyone you're over a certain age to take advantage of senior discounts. You can get deals on things like movie tickets, dinners, or hotel stays that could help you save some extra cash on a regular basis.
You can also consider getting an AARP membership, which can help you earn additional savings at different retailers and restaurants.
Pro tip: AARP memberships aren't just for retirees, and there's no minimum age you have to be to get a membership card. So consider grabbing one while you're still working to earn extra cash for your retirement.
Bottom line
It's a good idea to sit down with your financial portfolio to see if you can retire early or if you'll have to work longer to achieve your retirement goals.
Remember to take into account all your assets, including your home, to build your estimated retirement budget, and be willing to compromise on how much you'll spend or how long you'll work in order to make your retirement work for you financially.
FinanceBuzz is not an investment advisor. This content is for informational purposes only, you should not construe any such information as legal, tax, investment, financial, or other advice.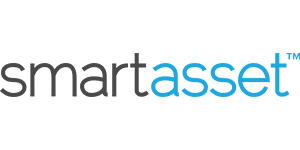 Smart Asset Benefits
Get matched with fiduciary financial advisors
Advisors are vetted and certified fiduciaries
Take the mystery out of retirement planning
Their matching tool is free
FinanceBuzz doesn't invest its money with this provider, but they are our referral partner. We get paid by them only if you click to them from our website and take a qualifying action (for example, opening an account.)