If you're a fan of Whoppers, chicken fries, and blinged-out paper crowns, you're in for a treat because dining at Burger King can actually help you keep more money in your wallet.
It's not the most expensive restaurant in the first place, but you can save even more money and get extra discounts with a few smart strategies and some insider knowledge.
You'll be able to score coupons, BOGOs, and straight-up freebies. Here are the best ways to save at Burger King right now.
Get a protection plan on all your appliances
Did you know if your air conditioner stops working, your homeowner's insurance won't cover it? Same with plumbing, electrical issues, appliances, and more.
Whether or not you're a new homeowner, a home warranty from Choice Home Warranty could pick up the slack where insurance falls short and protect you against surprise expenses. If a covered system in your home breaks, you can call their hotline 24/7 to get it repaired.
For a limited time, you can get your first month free with a Single Payment home warranty plan.
SPONSORED
Use the app to get rewards
Burger King has good deals if you download their mobile app and join their Royal Perks program, one of many smart shopping hacks at the fast food restaurant.
You earn 10 crowns for every dollar you spend via the program, which you can redeem for free food.
You also get a free upsize on hashbrowns, fries, and regular drinks once daily and a gift on your birthday. Keep your eye out for bonus crown-earning periods and special offers.
Use a cash savings apps
Several money-saving apps partner with Burger King to give you discounts on your purchases. For example, if you sign up with Swagbucks, you can qualify for BK gift cards.
First, you have to download the app. Next, you earn 2,500 SB by playing games, watching videos, completing surveys, and other similar tasks.
Once finished, you can redeem what you've earned for a $25 gift card that you can use at any Burger King nationwide.
Buy discounted Burger King gift cards
Several online retailers sell discounted gift cards you can use at Burger King. The discounts you can snag may vary, but any money off can be worth the effort.
For example, Card Bear aggregates gift cards from other sellers with an average of 8% off. You
You can also score discounted gift cards secondhand on sites like eBay. Just buy from reputable sources to ensure you don't get scammed.
---
SPONSORED
Stop overpaying when you shop online
Shopping online has its perks. It's super convenient, but it can be time consuming to find the best deals. Instead of hunting for coupon codes (that don't always work!) and opening tons of browser tabs comparing prices, you can try Capital One Shopping.
Capital One Shopping makes saving money effortless. Just add the browser extension and when you check out, it'll scour the internet for coupon codes to help you save cash. And before you check out at 25+ major retailers, Capital One Shopping will notify you with a friendly pop-up if the item you're buying is available cheaper somewhere else.
Capital One Shopping is free to use and won't show you ads. Add it today and stop overpaying! 1
Take advantage of delivery app discounts
Sometimes, staying in and having a BK meal in the comfort of your home is all you have the spoons for.
Fortunately, services like DoorDash, Uber Eats, and GrubHub often have discounts and promotions that you can apply to your BK order.
It may be that the best and cheapest delivery option is directly through the Burger King app, so be sure to check all of your options.
Check the offers section of the website
Before heading to Burger King, visit their website and check for deals in the Offers section. You'll likely find a range of discounts and coupons you can benefit from.
For example, Whoppers are only $3 on select Wednesdays, or you might be able to snag 25% off your entire order.
Print out the coupons or, even better, show them on your smartphone at the counter to redeem the offer.
Follow Burger King on social media
Like most fast food restaurants, Burger King uses social media platforms like Facebook, Twitter, and Instagram to announce special promotions and discounts.
By following their accounts, you can be among the first to know about limited-time offers, contests, and giveaways.
Days to watch out for include Burger King's birthday in December and holidays like Halloween.
Hack the menu
One of the most fun ways to save money at Burger King is by getting creative.
Their menu is customizable, so you can mix and match components to create a cheaper version of a more expensive item.
For example, instead of ordering a Whopper, order a bacon double cheeseburger. Then add lettuce, onion, and tomato, nix the mustard, and voila, a small, double Whopper with bacon. This can save you over $1.
Order family bundles
If you're dining with friends or family, save cash by ordering one of Burger King's family bundles.
These combos are designed to feed multiple people at a lower per-person cost compared to individual meals.
For example, you can order two Big Kings, two small fries, and two small drinks for $10. The cost savings are clear, as simply ordering one Big King alone costs $4.39.
Order Large Sizes
Ordering the larger sizes of drinks and sides at Burger King is a savvy move.
The price difference between servings is minimal, but you'll get significantly more food and drink for your money. It's the same reason buying bulk items from big box stores helps your bottom line.
A large BK soda costs $2.99, while a medium is $2.69; it's worth the $0.30 to get that much more in your cup.
---
SPONSORED
Earn 2% cash rewards at grocery stores and Costco
The Wells Fargo Active Cash ® Card (Rates and fees) is a powerful rewards card that allows you to earn unlimited 2% cash rewards on purchases — including on groceries, even at warehouse stores like Costco.

New cardholders can also earn a one-time cash rewards bonus — $200 cash rewards bonus after spending $500 in purchases in the first 3 months!
If you're looking for a powerful rewards card that offers an extended intro APR period, look no further, the Wells Fargo Active Cash ® Card checks that box too!
This card also offers an intro APR of 0% for 15 months from account opening on purchases and qualifying balance transfers (then 20.24%, 25.24%, or 29.99% Variable). Which is great for someone who wants a break from high interest rates, while still earning rewards.
The best part? There's no annual fee .
Click here to apply for the Wells Fargo Active Cash ® Card now.
Eat inside to score free refills
While ordering the largest-sized drink at Burger King has its advantages for to-go or drive-thru orders, there are some times you should opt for the smallest beverage.
You can take advantage of free refills if you dine inside the restaurant. Fill up as many times as you want during your meal, then top it off on the way out.
Complete the survey on your receipts
It can be tempting to toss out your receipt or decline to get one in the first place, but take heed: Many Burger King receipts include a code to take a survey online in exchange for a discount or a free item on your next visit.
These surveys typically take only a few minutes to complete and can lead to substantial savings on your next trip to BK, like BOGO sandwiches.
Order extra toppings
If you're a fan of veggies and toppings, ask for extra onions and pickles on your burger or chicken sandwich.
Burger King doesn't charge extra for these additions, and they can make your meal more satisfying. Plus, you're getting some extra nutrition for no additional cost.
Note that Burger King has a small upcharge for lettuce, tomatoes, cheese, and onion rings, but extra condiments are free.
Don't forget the kids' menu
Don't overlook the "King Jr." menu at Burger King, which is cheaper than the standard menu. It has kid-sized versions of burgers and chicken nuggets, complete with a side and drink.
These meals are also healthier, thanks to smaller portions and nutritious sides. You can swap out the toy and ask for a dessert instead, which you'll get for free.
Flash your student or senior ID
Being a broke student or enjoying your golden years can have advantages, and discounts at Burger King may be one of them.
Next time you order at a location, flash your student ID, driver's license, or AARP card, and you might enjoy 10% off your meal.
Not all locations may honor that discount, but it's worth asking, as frequent diners can save a lot of money.
Become a Burger King employee
This might be the most unconventional tip on the list, but it can allow you to stop wasting money if you eat at Burger King every day.
Working at the fast food chain comes with employee perks, including discounted or free meals during your shifts.
You don't have to go full-time, as BK is actively hiring at many locations.
Bottom line
Burger King offers a variety of ways to enjoy their food and spend even less.
Whether you're taking advantage of digital deals, hacking your orders, or using the BK app, there are numerous options to save money on Whoppers, chicken fries, and more.
You may even find money-saving opportunities at Burger King that result in a healthier meal, such as eating less red meat and opting for smaller portions.
Lucrative, Flat-Rate Cash Rewards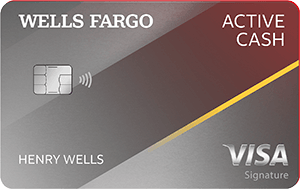 5.0
FinanceBuzz writers and editors score cards based on a number of objective features as well as our expert editorial assessment. Our partners do not influence how we rate products.
Current Offer
$200 cash rewards bonus after spending $500 in purchases in the first 3 months
Rewards Rate
Earn 2% cash rewards on purchases