Shaquille O'Neal is everyone's favorite big man and former NBA superstar because he knows sports and loves making people laugh. But apart from his basketball experience and spot-on comedic timing, Shaq is also known for making clever investing moves.
Over the course of his playing career, Shaq has built his wealth to over $280 million through his lucrative contracts. Since his retirement, he's become known as a successful businessman and now has an estimated net worth of over $400 million — much of it thanks to different money strategies.
As Shaq put it to CNBC in 2019, "When I invest now, it's never about the big hit for me. As a father and businessman, it's all about setting an example for people." As an example for investors everywhere, let's see what financial gems we can learn from the "Big Aristotle" himself.
Do your due diligence
Some of the top investing advice from successful investors, including Shaq, is to do your due diligence when deciding what to invest in. This means you have to put in the work to learn about a specific investment.
For example, if you want to invest in certain companies, you need to know what the business does and why its products or services are important for people. Shaq often talks about how he wouldn't always do his homework on companies or business opportunities, and some of his early investing decisions didn't pan out.
But if you put in the work and research investments beforehand, you're more likely to spot any potential red flags.
Follow the inspiration
If you're just starting out with investing, you might not know what decisions to make or who to turn to for help. For Shaq, it was about following the advice and actions of people he looked up to in the business world, including Jeff Bezos, the founder of Amazon.
Shaq says that he once heard Bezos say that he makes investments based on if it's going to change people's lives. Once Shaq adopted this strategy, he estimates that he quadrupled his net worth.
Fortunately for us, we have plenty of experienced and inspirational people to listen to for savvy investing advice. The key is to be open to acting upon the positive advice coming our way.
Learn how to spot scams
As mentioned before, Shaq didn't always do his due diligence when vetting potential business opportunities. Chalk it up to the rashness of youth or simple inexperience, but the big man has made a few decisions over the years that he regrets. In fact, he has even fallen for a scam or two, including a deal involving a paper company.
Many opportunities can look amazing at first glance. But if you dig deeper into the details, the shiny and appealing look of the deal might start to crumble. There's often some truth behind the saying of, "It looks too good to be true."
For Shaq, he would often participate in deals that promised a return of 10 times what he initially invested over a relatively short period. And unfortunately, he would jump at the chance to make that kind of quick money. But he learned the hard way that successful investing typically takes a bit more effort than simply having money available.
Learn how to fail
"Before you succeed, you must first learn to fail," said Shaq in a recent interview with PopCulture.com. As one of the most dominant big men in NBA history, it's hard to imagine where Shaq may have come up short. But if you look at past investing decisions, the big fella wasn't always on top.
However, Shaq recommends using your failures as learning opportunities. "We adjust on the fly and we learn to adjust. We have to look at failures and use them as an education tool. Why did you fail? Oh, you did this, this, and that. Next time, do it differently!"
Guaranteed, every successful investor has had more than their share of failures along the way. If you know how to move forward and learn from your mistakes, you can help minimize the chances of making the same mistakes again.
Invest in things people need
Shaq says that once he began investing in things people need, including tech, education, and healthcare, he's doubled and even tripled his investments.
So what is it that people need? Basically anything and everything — even medical cannabis —  which is why it's often difficult to pinpoint exactly what you should be investing in. But if you're able to see where human needs and a company's products can intersect, you likely have an investment opportunity available.
Keep an eye out for companies that are providing products and services that people want or need. Remember to do your research when vetting a company to see if an investment might make sense for you.
Look for deals
Shaq has invested in loads of well-known companies. But were these companies always big, popular names? Not exactly.
For example, Ring was an up-and-coming tech company that offered home security equipment at affordable prices. Shaq was drawn to them because they could provide less expensive products than other companies he looked into when getting an alarm system for one of his homes.
Basically, they were offering deals that were beating the competition. Shaq invested in them, and Amazon later acquired them for $1 billion. The rest is history, but part of that history is Shaq seeing a company offering good deals, and then making his move.
Choose investments you enjoy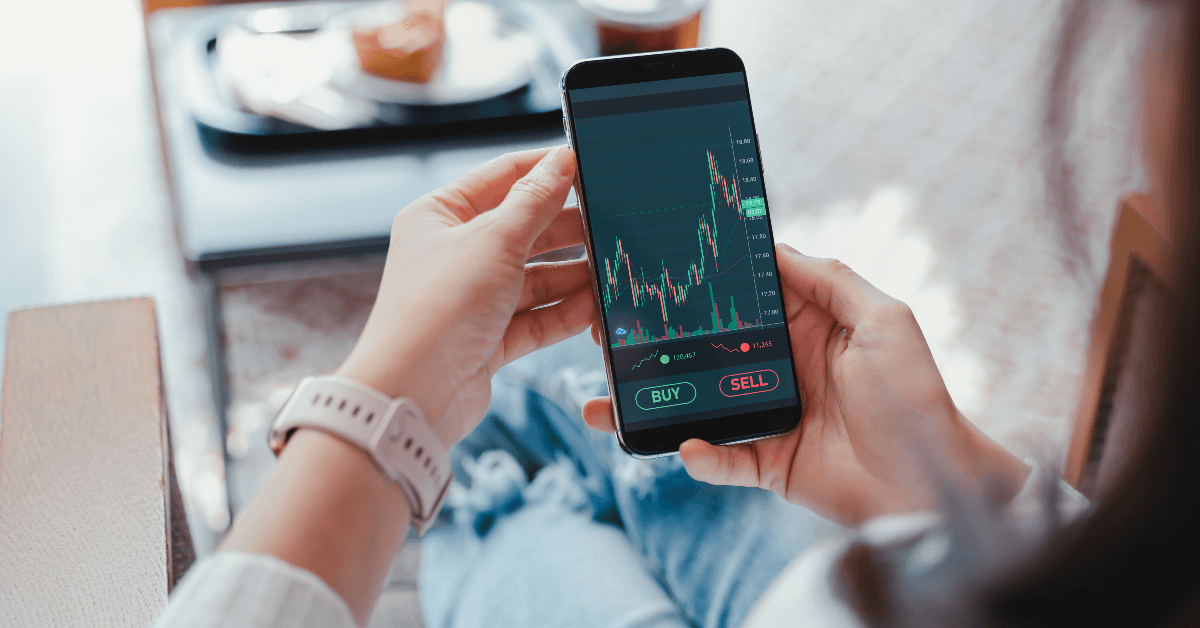 Business isn't personal. At least, that's what some people say. For Shaq, he often invests in products he uses and enjoys. This includes investments in Five Guys, Auntie Anne's, Fruity Pebbles, Muscle Milk, and more.
Part of Shaq's brand has always been his authenticity. Would he recommend something to you if he wouldn't use it himself? Probably not.
The lesson to learn here is that it's not always a bad idea to make investment decisions based on your personal interests. In many ways, this idea is quickly growing in popularity worldwide. Take a look at "meme stocks" like GameStop and AMC that seem to have been largely fueled by loyal supporters.
Start investing: See the top investing apps
Look for ways to give back
Shaq is a philanthropist, which means it's not always about making money for him. He often finds ways to give back to communities and specific groups that he feels need support. One example is his partnership with The General insurance com[any and how they've teamed up to put money toward young entrepreneurs to support them in achieving their goals.
Investing in companies that give back to different communities is one way to help make sure your money is potentially growing, while also helping others.
Diversify your portfolio
If you want to help boost your bank account, make sure you follow Shaq's example and invest in many different companies. If you look at his investments, you can find them in various industries, including real estate, fitness, auto insurance, technology, food, and more. This is called diversification. Diversifying can be helpful because you aren't putting all your eggs in one basket, so your overall finances are more secure.
Bottom line
You may not have Shaq's money, but you can still make smart investing choices to grow your wealth. If you want some help along your investing journey, consider using these clever money moves to get started. 
Public Benefits
Get $3-$300 in free stock when your account is approved*
Invest in 1000s of stocks and ETFs with fractional shares—no account minimums
Follow friends in a social feed and learn from a diverse community of investors
* Free stock offer valid for U.S. residents 18+. Subject to account approval.