A Costco membership can help you save money on groceries, household goods, books, and more.
But the cost to be a Costco member could be going up soon, leaving you to decide whether to renew your membership at a higher price or to move on.
So what are the signs that a membership increase could be on the way? Here are a few to watch for.
Get a protection plan on all your appliances
Did you know if your air conditioner stops working, your homeowner's insurance won't cover it? Same with plumbing, electrical issues, appliances, and more. Not being able to make repairs could leave you in a bad situation — but a home warranty could protect you against surprise expenses.
Whether you're a brand-new homeowner or you've owned your home for years, a plan from Choice Home Warranty could pick up the slack where homeowner's insurance falls short.
If a covered system in your home breaks down, you can call their hotline 24/7 for assistance to get it repaired. They have a network of over 15,000 technicians that can assist you, making sure any issue can be taken care of swiftly — without breaking the bank.
Not sure if it's for you? Rest easy: they were named one of the "Best Home Warranty Companies" by US News 360 Reviews and were awarded Best Company's 2020 Consumer's Choice Award. For a limited time, you can get your first month free when you sign up for a Single Payment home warranty plan.
Executives drop more hints of a membership hike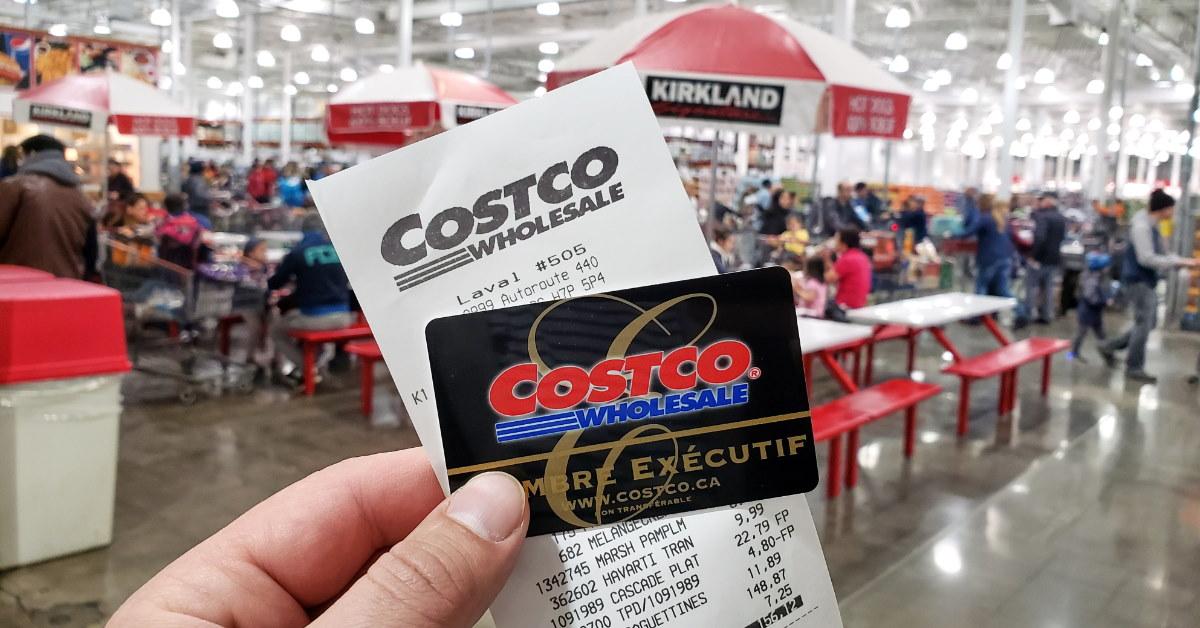 The last time Costco raised its rates was in June 2017, when it bumped the cost of both Gold Star and Executive memberships.
But that membership hike was more than six years ago. Costco averages an increase every five-and-a-half years, so waiting more than six years indicates a fee increase is overdue.
On an earnings call in May, Richard Galanti, Costco's chief financial officer, said that the company is looking at a potential rate hike.
"At some point, we will," Galanti said about a possible membership increase. "But our view right now is that we've got enough leverage out there to drive business, and we feel that it's incumbent upon us to be that beacon of light to our members in terms of holding them for right now."
Inflation continues or gets worse
Inflation continues to affect the cost of just about everything. That includes product ingredients and nonfood costs such as gas for transporting products to stores.
All those increases add up and could impact Costco's bottom line, increasing pressure to raise membership fees.
On the other hand, inflation has recently slowed. Those slowing costs could help keep membership prices steady.
"We continue to see improvements in many items, notably food items like nuts, eggs, and meat, as well as items that include, as part of their components, commodities like steel and resins on the nonfood side," Galanti said during an earnings call in May.
Pro tip: One way to fight inflation is to use a top credit card that earns you cash back or other perks.
Competitors raise their own fees
Other warehouse retailers have begun to increase their membership fees, which could be one reason why Costco might consider raising its rates as well.
For example, Sam's Club raised its rates for customers in October 2022. Club members saw a $5 increase in their memberships, from $45 to $50. Plus members received a $10 boost from $100 to $110.
Stop overpaying when you shop online
Shopping online has its perks. It's super convenient, but it can be time consuming to find the best deals. Instead of hunting for coupon codes (that don't always work!) and opening tons of browser tabs comparing prices, you can try Capital One Shopping.
Capital One Shopping makes saving money effortless. Just add the browser extension and when you check out, it'll scour the internet for coupon codes to help you save cash. And before you check out at 25+ major retailers, Capital One Shopping will notify you with a friendly pop-up if the item you're buying is available cheaper somewhere else.
Capital One Shopping is free to use and won't show you ads. Add it today and stop overpaying!1
Other retailers that are not competitors also raise fees
Costco isn't the only retailer that charges membership fees. And some other retailers that are not direct competitors have recently raised costs.
For example, Amazon Prime now costs $139 per year after Amazon raised its fee by $20 in 2022.
If more retailers hike their membership fees, it will provide some cover for Costco to do the same.
How much could a rate hike cost?
The good news is that if Costco does increase its membership fees, the hike might not be too dramatic. In 2017, the Gold Star membership went up $5, from $55 to $60. Executive memberships increased by $10, from $110 to $120.
Such a modest increase in the past bodes well for any future increase.
Whatever the rate hike turns out to be, it is unlikely that customers will leave Costco in droves. The company reported a recent 92.6% renewal rate in the U.S. and Canada.
Will that loyalty continue in the face of a membership fee increase? Time will tell.
Bottom line
Costco hasn't reported that it will increase membership fees just yet, but you might want to be prepared.
As much as you would probably prefer to keep more money in your wallet, Costco may be on the verge of making that a little more challenging by raising membership costs.
So, check your budget to see if paying a little extra for a membership at Costco is worth it in light of the money you could save.
Lucrative, Flat-Rate Cash Rewards
Current Offer
$200 cash rewards bonus after spending $500 in purchases in the first 3 months
Rewards Rate
Earn 2% cash rewards on purchases