One common assumption is that blue-collar jobs are low-paying and that those who work in them can't earn a good living. But that's simply not true. In fact, some promise a six-figure salary.
Case in point: Buc-ee's — a popular chain of convenience stores and gas stations primarily located in Texas — recently went viral for job posts that include a great salary and excellent benefits.

If you're looking to grow your wealth, here are five gas station jobs that pay $100K or more.
Gift/merchandise manager
Every time you see someone in a Buc-ee's T-shirt, thank a merchandise manager. Buc-ee's gift/merchandise managers lead teams in both the warehouse and on the sales floor. 
They oversee the entire process from product selection to creative displays, and focus on delivering exceptional customer satisfaction. That includes ensuring that the stores are clean, friendly, and fully stocked.
Gift/merchandise managers need to have extensive retail management experience and excellent organizational, administrative, and communication skills.
Listed annual salary: $100,000
Assistant general manager
Assistant general managers at Buc-ee's make sure customers have a clean, friendly, and fully stocked experience. They are responsible for leading the store team in the absence of the general manager and should have a passion for taking charge when needed.
The assistant general manager must manage store personnel, maintain product quality, and promote exceptional customer service. 
People in this role work a minimum of 48 hours per week, primarily during early mornings and afternoons. They also are required to work most weekends and holidays.
Listed annual salary: $100,000
Car wash manager
Buc-ee's wants car wash managers to focus on delivering exceptional express services with cutting-edge equipment and top-notch customer service. Managers also train and develop staff, and maintain car wash programs and safety.

To be eligible for this role, candidates must have prior experience in car wash management and mechanical skills.
Listed annual salary: $125,000
Deli/food service manager
As the deli/food service manager, your main responsibilities include building a top-performing team, overseeing the food product offerings, ensuring customer satisfaction, and achieving operational objectives.
To be considered for this position, candidates should have a strong background in management, excellent organizational and communication skills, and experience in high-volume, fast-paced restaurant environments.
Listed annual salary: $125,000
Pro tip: Before you get one of these management jobs, you might have to start at a lower-earning position and work your way up. If you're near the bottom of the ladder, consider starting a side hustle or finding another way to earn extra cash until you are promoted in your main job.
General manager
The core responsibilities of a Buc-ee's store general manager include cultivating and recruiting a high-performing team, overseeing product offerings, making sure customers are happy, and managing operational objectives that keep the store clean and maintained.
To be considered for the position, candidates must have extensive management experience and demonstrate exceptional organizational, administrative, and communication skills.
General managers are expected to work at least 48 hours a week, primarily during early mornings and afternoons. That includes weekends and holidays. And they must be available around the clock.
Listed annual salary: $150,000 to start with the opportunity to make more as the business grows.
Buc-ee's benefits and what to know
Beyond six-figure salaries, Buc-ee's also offers a slew of employee benefits.
Employees get three weeks of paid time off they can either use, cash out or roll over. The company's health care plan covers medical, dental, and vision. And, perhaps most importantly, you get a 401(k) plan with a 100% match up to 6% of your salary.
Prospective employees should know that Buc-ee's stores are open 24/7 all week, all year. Expect to work weekends and holidays — although hourly employees earn double time on major holidays.
Employees must wear khakis and a solid red shirt with a collar. Think business casual. Tattoos, piercings, and crazy hair colors cannot be visible.
Smoking or using any tobacco product on store grounds is a no-go. Buc-ee's also tests for drugs and alcohol and runs extensive background checks.
'Blue collar' doesn't mean low pay
Blue-collar jobs are critical to modern life. It doesn't matter how much money you make or how famous you are, everyone needs plumbing to work and lights to turn on. Those responsibilities fall on blue-collar shoulders.
Those who work blue-collar jobs can bring home a significant salary for the work they do.
For example, if you install or repair the cables that bring electricity to people's homes, you can make $114,590 a year at the upper end, according to the U.S. Bureau of Labor Statistics.
The median annual wage for power plant operators is $94,790. The people who install and fix the elevators we all ride every day can bank on a median salary of $97,860 per year.
Blue-collar jobs pay more than you might realize, but they also require skill and grit.
Bottom line
There are a lot of jobs on the market that require a degree, and many people think that without a university education, you can't earn a decent living. However, that's simply not true.
In fact, there are many opportunities within blue-collar industries that offer high pay, including some roles that come with a six-figure salary. If you want to boost your bank account, don't overlook blue-collar jobs.

Search Over 80,000 Care and Service-Related Jobs
Connect with paying families looking for care and service-related work. Available jobs include child care, tutoring, senior care, pet care, and housekeeping.
Sign up for Care.com now
Earn Great Pay Working From Home
Free 3-class intro teaches you how to launch a bookkeeping business
Access the training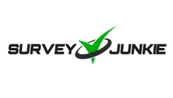 Earn Cash Taking Surveys
Join a community of 20M+ lifetime members who have been paid $76 million to date.
Sign up today