It's hard to see the ups and downs in the stock market and not worry, especially if you're nearing retirement. 
What you don't want to do is panic, which can cause you to make rash decisions that limit your portfolio's ability to recover from those downswings.
Instead, it may be time to regroup with your financial advisor and make some adjustments based on your current risk tolerance and overall goals.
Here's why most people should try not to worry too much about the stock market.
Historically, the market has always rebounded
Don't expect to see a significant increase in the market instantly, but historically, the market has always rebounded.
Data indicates that the stock market has positive returns over the long term, and the longer you hold on, the more stable your portfolio can be. The longer you continue to invest, the lower your overall risk may be (the exact opposite of any spice of the dice at a casino).
Since 1926, the U.S. stock market has experienced positive returns 95% of the time on a 10-year basis, according to Ritholtz Wealth Management. On a 20-year basis, it has experienced positive returns 100% of the time. 
Past results don't guarantee future returns, but that's a comforting stat for long-term investors.
You can't control it
Let's face it. The stock market is a viable investment tool that provides one of the smartest opportunities to grow your wealth, but there's absolutely no way for you to control what happens with it.
In other words, worrying about things you can't control has little point or value. What you can do, though, is make adjustments that help ease your fears, such as diversifying your portfolio.
You're in it for the long term
Chances are that if you're investing in the stock market, you're looking for long-term gains and growth, not instant gratification (unless you're a day trader, and that's a whole other situation).
That means this is a long play, and worrying about the day-to-day ups and downs isn't necessary or beneficial. 
Instead, look at how well your portfolio is performing over several months, quarters, and years, and adjust to address your goals and aggressiveness.
There's no foolproof way to time the market
There's little proof that timing the market is an effective way of managing it. 
It's always smart, of course, to invest when prices are lower and then to pull money out before they fall again. Yet, this is virtually impossible for most investors to do.
Many experts encourage you to invest and keep your money in your portfolio so you don't miss those peaks of gains. Hold your investments long-term, even when you feel uneasy about a dip.
There's seemingly less risk of a catastrophe
There's no doubt that hearing about a stock market crash is terrifying, especially when you're counting on that investment for retirement. 
Yet, we've seen numerous times that the financial world is not in a predicament like it was during the Great Depression.
Central banks worldwide are paying attention, monitoring conditions, bailing out banks and companies that need it, and supporting growth. 
Organizations like the Federal Reserve are working to contain these defaults and risks to minimize large-scale impact, and that's good news for investors.
Time IN the market is more important than trying to time the market
Instead of moving your money out of stocks for safer investments, make some changes to diversify. Skip emotional and timed investing and instead move toward a safer strategy of long-term goals. 
The more days your investment isn't in the market, the less time it has to grow.
In a study that looked at trends from January 2009 through December 2018, it found that those who left $1,000 in the S&P 500 for the entire time ended with $2,775, while those that took their money out and missed just the 10 best days during that period would have ended with $1,722. 
By making a switch at the wrong time, you could be costing yourself money.
If you don't sell, you don't take a big loss
If the market is tumbling and you panic and sell your position, you lock in your losses. However, if you don't sell, you'll still own the shares and take part in the market recovery when it eventually happens.
You may not always be in a position to wait, but if possible, holding your shares in a broad market index like an S&P; 500 fund is smarter than selling low in a panic.
Big companies find a way to improve
It's critical to know that there are some situations where you'll want to bail. A startup that's folding is a loss. If you have money in a company that is no longer viable in the marketplace, of course, you'll want to sell. 
However, when your money is tucked into bigger, more established companies, you might not need to worry as much.
Larger companies may have more resources to devote to recovery. That may mean retooling, developing new products or services, or even just trimming costs to boost profits. 
Basically, big companies are great at figuring out how to keep making profits even when the stock market is challenging. That's often where you want your money to be. Some stocks even outperform during recessions.
It's a stock sale!
Another way to look at drops in the stock market is as if your favorite department store puts the latest goods you love on sale at discounted prices. 
In other words, a drop in the stock market is much like a sale, which means now may be the time to buy rather than move out of the market. That assumes, of course, you're a long-term investor.
You're confident in your strategy
Your financial growth strategy likely takes into account periods of dips when stock market conditions are not ideal. If you know you have a solid plan, don't worry about the current market volatility. It's part of the process.
If you're putting money into the stock market and not getting the results you want, diversify, try a new strategy, or move to a new type of investment. Selling and leaving, though, may be short-sighted.

Bottom line
Stock market crashes and dips are concerning. And you shouldn't "do nothing" when they come along, but instead, review your portfolio to make necessary adjustments. 
You have to resist the urge to sell everything and put all of your money under your mattress, though.
The stock market, by far, is the smartest resource for building wealth over time. And if you use this period wisely, you could buy stocks in some of the best companies at lower prices.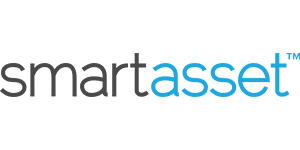 Smart Asset Benefits
Get matched with fiduciary financial advisors
Advisors are vetted and certified fiduciaries
Take the mystery out of retirement planning
Their matching tool is free
Paid Non-Client Promotion