Remember when the best thing to do on a Saturday afternoon was head to the mall and hang out with your friends? Everyone had their favorite shops, and many have since shuttered. The retail landscape has definitely changed over the years, but there are still a few of your favorite stores hanging around.

If you have some time to be nostalgic and some extra cash to spend, check out these stores from your childhood that still exist today.
Toys "R" Us
Back before shopping online for toys was a thing, you had to talk your parents into taking you to Toys "R" Us to get the latest video games or the one toy that all your friends had. But the place that could turn a frown upside down filed for bankruptcy in 2018 and shuttered all of its stores.
The toy retailer, however, is making a comeback with a new retail location at the American Dream mall in New Jersey. The new store now shares mall space with a water park, indoor theme park, and aquarium.
Kmart
Kmart had everything from clothes to toys to home goods. But the retailer, once known for its Bluelight Specials, fell into the red and had to close many of its stores. Kmart had more than 2,000 stores at the height of its popularity, but now there are only three left. You can still visit and get a little nostalgic if you live near one in New Jersey, New York, or Florida.
Blockbuster
Friday nights used to mean a trip to Blockbuster to find the latest releases, comedies, and dramas — or a classic movie you had never seen before. That would've been easy to do when there were more than 9,000 stores at the company's height of success. But streaming services and a decline in sales led to store after store closing its doors.
Now, Bend, Oregon, has the last remaining Blockbuster in existence. Fans of those nostalgic nights can buy merchandise from the store's website, including shirts that say "Be Kind Rewind" or a membership card to replace your old one, or watch the 2020 documentary made about the last remaining shop.
Radio Shack
Radio Shack used to be the place to go for electronics. It was famous for its catalog that would come out every year showing consumers everything from computers, VCRs, sound equipment, and answering machines for your landline. But the retailer began to see financial declines in the 2000s and they shut down operations.
Radio Shack, however, still lives on through authorized dealers and its website and recently announced they will be getting into the cryptocurrency market.
Sears
The legendary Sears department store was well known one-stop shopping for everything from shoes to tools — and it's portrait studio. The company also sent out a huge catalog to homes across the country. 
But after more than a century in business, the company started to fall on hard times. They eventually filed for bankruptcy in 2018. There are still Sears stores across the country but far fewer than in the company's heyday.
Pro tip: If you're in need of a one-stop shop in your area, Costco may be the way to go, especially with all of its member perks. 
Spencer's
Spencer's, or Spencer's Gifts as some of you may remember it, is still around at malls throughout the United States. It continues to feature quirky products and novelty items like graphic t-shirts, jewelry, room decor, and lava lamps. And if you're on a budget, it's a good place to get fun gifts for friends and family.
As Seen on TV
Commercials used to brag about their products being "as seen on TV." The stores with the same name carry these unique products, and you can still find them today. In one of these shops, you may find a variety of things from household items, kitchen gadgets, clothing, and other uncommon, fun, or quirky products.
Sam Goody
Once upon a time, nearly every teenager loved to go to Sam Goody at the mall to pick up the latest cassettes or compact discs from their favorite artists. But as downloading music and streaming services became more popular, the appeal of buying music in person began to wane.
However, there is still a Sam Goody that exists in the world, so consider shopping for music in person again if you're around the Rogue Valley Mall in Medford, Oregon.
B. Dalton
B. Dalton was one of several stores that readers could always go to if they wanted to find a good book. But declining sales in the '80s led to the bookstore chain being sold to rival Barnes & Noble, which eventually closed all the B. Dalton stores.
However, the B. Dalton name may be making a comeback. Its parent company rebranded an old Barnes & Noble store at the Oviedo Mall in Orlando with now-not-defunct name in February.
Brookstone
Brookstone and The Sharper Image were those two stores in the mall that were competing for the unique gift ideas and products market. But while The Sharper Image filed for bankruptcy in 2008, its rival Brookstone continues to operate both retail stores and an online site. 
Brookstone's products include massage chairs, electronic skincare, and even a line of out-of-this-world products approved by actor William Shatner.
Bottom line
Sure, there are stores that you've had to say goodbye to over the years. No longer can you shop at The Limited or Waldenbooks. But there are some fun shops out there that still exist if you want to take a trip down memory lane. You may even find something you want to buy with your hard-earned money, including a lava lamp for your new home from Spencer's.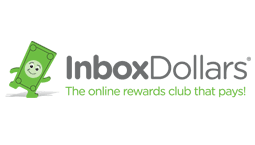 Inbox Dollars Benefits
Get a $5 bonus when you register with your email
You could earn money by taking surveys or making online searches
Over $80 million paid to members so far - how much can you earn?