Are you interested in an electric vehicle but don't want a Tesla or other EV that is widely talked about? Maybe you want an EV that makes you stand out from the crowd.
Perhaps you simply want to avoid a foolish money mistake by making sure you choose a great electric vehicle from the right carmaker.
Whatever the reason, you have plenty of options when it comes to choosing another electric vehicle manufacturer. Following are makers of electric vehicles that you might not have heard of before. 
Rivian
Rivian is the perfect option for buyers who want something more than a typical electric vehicle sedan.
The carmaker's two models — the R1S and the R1T — look like an SUV and a truck, respectively. That gives them extra appeal to buyers who need something more rugged than a Tesla or the typical four-door sedan that is prevalent in the EV market.
Faraday Future
Stop living in the gas-guzzling past by purchasing something from Faraday Future.
The car manufacturer offers the FF 91 model for potential buyers who want an all-electric car. The FF 91 can go 381 miles on one charge and reach 0 to 60 miles per hour in just 2.39 seconds.
Pro tip: Electric vehicles can be expensive. If you have your heart set on buying one, consider finding a way to make extra cash that you can use to purchase your dream ride. For example, apply for a part-time job or create a side hustle.
Fisker Inc.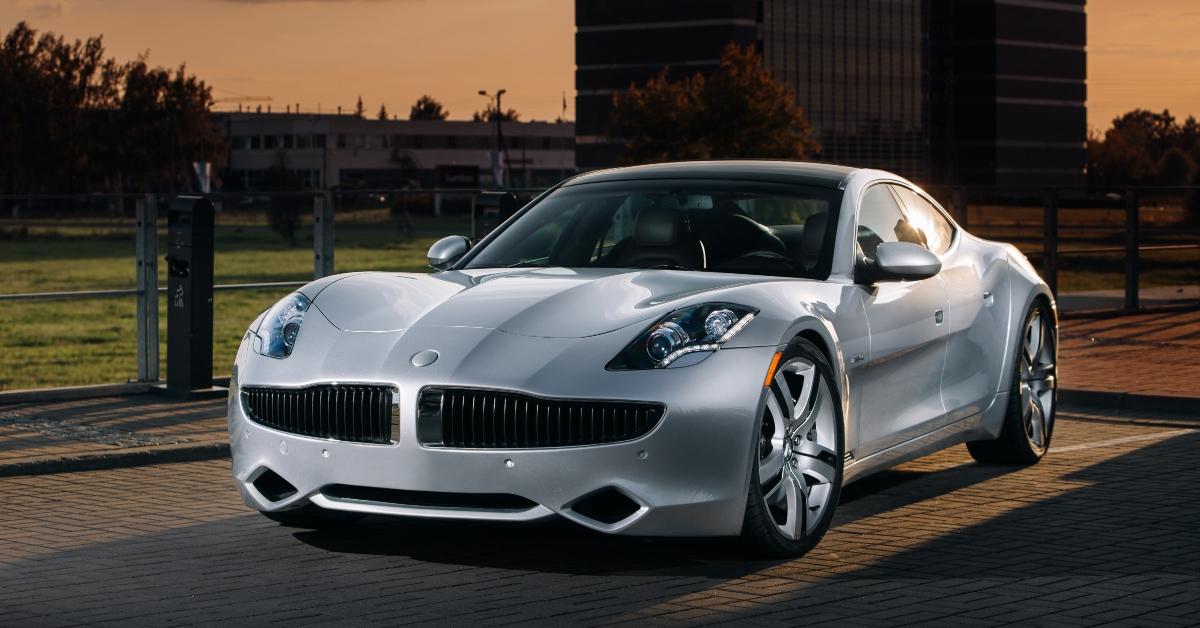 Fisker Automotive had a bumpy ride in the early 2010s before selling off its assets in 2014. But Fisker Inc., which is also run by Henrik Fisker, is trying to get a second chance in the market.
You can reserve the manufacturer's Fisker Ocean SUV which offers 350 miles of range. You can also reserve the Fisker PEAR, which the manufacturer describes as a "category-breaking urban lifestyle vehicle."
Nikola Motor
Need something more powerful than a typical family car? Pick up the Nicola TRE battery electric vehicle semi-truck from Nikola Motor.
The company's battery-powered semi-trucks can get up to 330 miles per charge and don't create the same type of pollution as a typical diesel truck.
Lucid Motors
Lucid Motors is making a name for itself in automotive circles with its electric offerings.
For example, the Lucid Air earned the coveted MotorTrend award for car of the year in 2022 for its high performance and long range. A Lucid Air gets an estimated 516 miles per charge.
Aptera
If you want something different from the crowd, consider reserving an Aptera. The Aptera is a futuristic-looking three-wheel vehicle that charges up with the sun thanks to solar panels on the roof. 
Its unique design also cuts down on drag, which means the car is able to use less energy as it moves forward compared to a typical vehicle.
Mullen Automotive
Mullen Automotive offers a variety of different electric vehicles that might fit your needs. The company offers electric cargo vans for commercial use and is taking orders for its Mullen FIVE SUV crossover.
The company also recently announced that it has partnered with Chinese manufacturer Qiantu Motors to bring Qiantu's sports car to the U.S. as the rebranded Mullen GT and GTRS.
Bollinger Motors
Want something boxy and beefy that's the complete opposite of a typical car or SUV? Check out an EV from Bollinger Motors.
The company has SUV and pick-up truck options with imposing front ends that are sure to make heads turn as you drive by. And if you need a work vehicle instead, check out the electric B4 Chassis Cab and the electric B5 Chassis Cab.
Canoo
They look a little different, but a Canoo might be a good option if you need a van-like electric vehicle for home or work.
And it's not just the typical consumer who is giving Canoo a look. Last year, Walmart put in an order for 4,500 all-electric Canoos to help the company with the delivery of orders from its e-commerce offerings.
Nio
Chinese-based Nio Inc. is making strides into the American automotive market and could have an option for you in the future.
The company makes several different models, including sedans and SUVs. And keep an eye out for its autonomous EP9, which it touts as one of the fastest electric vehicles in the world.
VinFast
Singapore-based VinFast is pushing into the American market with several options that might be a good alternative to a Tesla.
Check out the VinFast line of sedans and SUVs to see if there is one that is right for you. The company has six retail locations in California that you can visit to take a test drive.
Big-name manufacturers
Believe it or not, American automakers were in the electric car business more than a century ago. Companies like Anderson Electric Car Company and Studebaker Electric made such vehicles in the early 1900s.
Today, mainstream auto manufacturers are back in the segment, with electric trucks from Ford, Chevrolet, and RAM. Ford also has an electric Mustang Mach-E SUV on the road now. Toyota and Nissan also sell electric vehicles.
Bottom line
So are you ready to save money on gas by ditching your internal combustion engine? It's important to first create a budget comparing the ownership cost of both an electric car and a gas-powered car to see which one is best for you.
Remember to factor in the cost of electricity or maintenance and repair issues like oil changes or battery replacement costs.
Also, make sure to try to save on auto insurance by shopping around and comparing quotes from different car insurance companies.
You could save up to $500 with some companies
Compare dozens of providers in under 5 minutes
Fast, free and easy way to shop for insurance
Quickly find the perfect rate for you