Millions of shoppers love Trader Joe's for its reliably good customer service and reasonable prices that help cut the cost of groceries.
In addition, a handful of the grocer's products have won the undying loyalty of fans.
Recently, more than 18,000 respondents responded to a Trader Joe's survey that asked customers to name the products they would take with them to a desert island.
Following are some of their choices.
Everything but the Bagel Sesame Seasoning Blend
Trader Joe's Everything but the Bagel Sesame Seasoning Blend is a crowd-pleaser, thanks to its great combination of flavors and its versatility in the kitchen.
You can put it on almost anything, whether you're seasoning meat, amping up pizza, or adding a depth of flavor to dip.
The magic is in the ingredients, which include sesame seeds, dried onion and garlic, poppy seeds, and salt. And for $1.99, it's a steal. No wonder it was voted Trader Joe's top seasoning and came in at No. 4 in the "overall" category.
Hashbrowns
Sometimes, simple really is better. That is certainly the case with Trader Joe's Hashbrowns.
These frozen breakfast staples come in at No. 2 overall in the survey, just behind Trader Joe's Chili & Lime Flavored Rolled Corn Tortilla Chips. Made from Idaho potatoes, a 10-pack costs $2.49.
What makes this treat especially convenient is that it's fully cooked, so you can just throw one in the skillet and brown it up. That saves you the arduous labor of peeling and grating potatoes, then pressing them all together. It's a real-time saver.
See if your groceries could be making you money
Everything's more expensive now. Coffee. Gas. Groceries.
And if these sharp price spikes have been hurting your bank account, you're probably looking for any chance to save … or at least cut back.
Here's a little trick to help: Download Acorns, and you could start saving and investing for the long run with every morning coffee, gas station fill-up, or grocery store run.
With Acorns and the Round-Ups® feature, your daily purchases get rounded up to the next dollar. The "spare change" difference gets invested in expert-built investment portfolios1 … 100% on autopilot. Just shop like normal, and you can start saving and investing.
BONUS: Set up Recurring Investments and Acorns will give you a $20 bonus after you make your first successful Recurring Investment (minimum $5).
Paid Non-Client Promotion
FinanceBuzz doesn't invest its money with this provider, but they are our referral partner. We get paid by them only if you click to them from our website and take a qualifying action (for example, opening an account.)
Unexpected Cheddar Cheese
This is the first entry on our list from the Trader Joe's Product Hall of Fame: Unexpected Cheddar Cheese.
Per the branding, it's unexpected because the initial cheddar flavor melts into a creamy Parmesan — which is delicious. But the price is also a surprise: $3.99.
Along with flavor, versatility is likely a factor in Unexpected Cheddar's success. You can enjoy it straight up, press it into a sandwich, bake it into some pasta, or do whatever else it is you like to do with your favorite cheese.
English Cheddar with Caramelized Onions
Trust us when we tell you there is room for two cheese selections on this list — and two of the cheddar variety at that. Trader Joe's customers voted English Cheddar with Caramelized Onions the No. 1 cheese of 2023.
A pound will set you back $9.99, but it's worth the money, even though this is on the expensive side for Trader Joe's. Cultivated on an English cheese farm and blended with savory onions, the result is a creamy and chutney-forward marriage of texture and flavor.
Mandarin Orange Chicken
Frozen Mandarin Orange Chicken is another Trader Joe's product that's been inducted into the Product Hall of Fame.
You can keep this weeknight dinner staple in the freezer, busting it out on a busy night when you need to put good food on the table. It's only $4.99 — much cheaper than takeout.
Bake the chicken, then toss it into a skillet to blend with the sauce for the best results. Pair it with noodles or rice and veggies and you'll understand why this is such a customer favorite.
Pro tip: Shrewd shoppers look for many ways to cut the cost of groceries. If you save money this year, consider using that extra cash to crush your debts and put yourself on a firm financial foundation in 2023.
Butter Chicken with Basmati Rice
If you're only cooking for one or need lunch on the go, Trader Joe's shoppers have a suggestion: a frozen, single-serve entree of Butter Chicken with Basmati Rice.
This convenient riff on an Indian classic took home the gold in the "entree" category for 2023.
At $4.49, it might seem pricey. But the depth of flavor and quality of the chicken pays off deliciously. And while it is a touch high in fat and sodium, overall it's a healthy spin on a dish that's comforted many for generations.
Earn 2% cash rewards at grocery stores and Costco
The Wells Fargo Active Cash® Card(Rates and fees) is a powerful rewards card that allows you to earn unlimited 2% cash rewards on purchases — including on groceries, even at warehouse stores like Costco.

New cardholders can also earn a one-time cash rewards bonus — $200 cash rewards bonus after spending $500 in purchases in the first 3 months!
If you're looking for a powerful rewards card that offers an extended intro APR period, look no further, the Wells Fargo Active Cash® Card checks that box too!
This card also offers an intro APR of 0% for 15 months from account opening on purchases and qualifying balance transfers (then 20.24%, 25.24%, or 29.99% Variable). Which is great for someone who wants a break from high interest rates, while still earning rewards.
The best part? There's no annual fee.
Click here to apply for the Wells Fargo Active Cash® Card now.
Peanut Butter Filled Pretzel Nuggets
This popular Trader Joe's snack has the distinction of occupying a spot in the top 10 list of manager favorites. Yes, Peanut Butter Filled Pretzel Nuggets are a true Trader Joe's legend.
These are simple snacks, with a crunchy and salty pretzel on the outside and creamy, sweet (but not too sweet) peanut butter on the inside. They can do the heavy lifting in kid's lunch boxes, or bring an elevated shine to a charcuterie platter.
Dark Chocolate Peanut Butter Cups
If you prefer your peanut butter in a format that is strictly sweet, chances are you already know about Trader Joe's Dark Chocolate Peanut Butter Cups. These treats occupy a rightful place in the Trader Joe's Product Hall of Fame and only cost $4.49 for 16 ounces.
The candies lack artificial colors and artificial flavors, and you can tell you're getting the real deal — peanut butter and cocoa — when you sink your teeth into them.
Hold the Cone! Mini Ice Cream Cones
Worthy of an English tea party or an elevated kid's birthday bash, Hold the Cone! Mini Ice Cream Cones have the honor of winning the best Trader Joe's dessert for 2023.
Available for $3.79 per box, this treat comes in a variety of flavors. Plus, at 280 calories per serving, this dessert isn't a splurge that your dietitian will frown upon.
Soy Chorizo
We thought it fitting to cap off our list with a Trader Joe's product that pleases carnivores and vegans alike: Trader Joe's Soy Chorizo.
Another product that boasts versatility, you can scramble the chorizo into an omelet, layer it in a taco, slice and sauté it with peppers — the list goes on. And since it's soy-based, you're saving yourself the calories, fat, and cholesterol that come with pork.
You get it all for a low cost of $2.49.
Bottom line
Trader Joe's has clearly cornered its share of the market, and that's arguably due to the fact that the grocer carries one-of-a-kind products that customers love.
So, grab one of the best rewards credit cards and head to Trader Joe's to try out some of the products on this list. If customer reviews are any indication, you're unlikely to be disappointed.
Lucrative, Flat-Rate Cash Rewards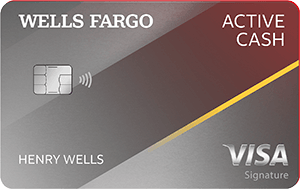 5.0
FinanceBuzz writers and editors score cards based on a number of objective features as well as our expert editorial assessment. Our partners do not influence how we rate products.
Current Offer
$200 cash rewards bonus after spending $500 in purchases in the first 3 months
Rewards Rate
Earn 2% cash rewards on purchases