People invest for their futures in different ways. Some people prefer to take a passive approach by investing in mutual funds or index funds. Others may want to take control of their financial future and pick which stocks they want to buy and sell. This process, called active trading, can be done on a casual or more advanced level.
Advanced active traders might pay closer attention to the details of the platforms they use and the transactions they make. TradeStation could be a good fit for these investors, thanks to its powerful technology, tools, and competitive pricing. Here's what you need to know to decide if it's a good fit for you.
What is TradeStation?
TradeStation traces its roots back to a company called Omega Research, which was founded by William and Rafael Cruz and released its first product, System Writer, in 1987. The company wanted to develop a way to gain a strategic edge with investment trading. Today, the company focuses on using state-of-the-art technology to help self-directed traders.
TradeStation was launched in 1991 and is headquartered in Plantation, Florida. Today, it is owned by Monex Group, Inc., one of Japan's largest financial services providers. As of April 2021, TradeStation had over 150,000 active accounts with $10,842,000,000 in total client assets. The company is a New York Stock Exchange (NYSE), Financial Industry Regulatory Authority (FINRA), Chicago Mercantile Exchange (CME), and Securities Investor Protection Corporation (SIPC) member.
TradeStation
Minimum investment

None for TS Go
None for TradeStation Crypto
$2,000 for TS Select
$500 for a cash equities account on the per-share commission plan
$2,000 for a margin account on the per-share commission plan
$500 for a futures account on the tiered commission plan

Fees

No commissions on stock or ETF trades up to 10,000 shares per trade
Per-contract fees on stock options, futures, futures micro e-mini, and futures options that vary by account type
$10 fee for each equity and options trade on TradeStation desktop trades for TS GO accounts
Cryptocurrency fees based on account balance and maker or taker status

Asset classes

Stocks
Exchange-traded funds (ETFs)
Options
Futures contracts
Futures options
Cryptocurrency (Bitcoin, Litecoin, Ethereum, and more)
Initial public offerings (IPOs)
Mutual funds
Bonds

Account types available

Individual
Joint with right of survivorship
Joint tenants in common
Custodial
Traditional IRA
Roth IRA
SEP IRA
SIMPLE IRA
Trust
Corporation
General partnership
Limited partnership
Limited liability company
Sole proprietorship

Features

Three separate trading platforms depending on your needs
Market-scanning tools
Customizable charting
Fast and reliable trade execution
Advanced management of orders
Backtest trading strategies with historical data
Built-in trading apps
Simulated trading
Watch lists

Best for...
Intermediate to advanced active traders that want to take advantage of TradeStation's technology and powerful tools.
What does TradeStation offer?
TradeStation is a powerful trading platform designed for active traders. Unfortunately, TradeStation's offerings might be a bit overwhelming to someone new to investing money. Fortunately, the platform has substantial educational resources, such as tutorials and webinars, to help people learn how to start trading and use the TradeStation platforms.
When you set up your account with TradeStation, you have a few plans with different pricing options to choose from, including TS Go and TS Select. It also offers a plan for cryptocurrency called TS Crypto.
TradeStation also has three platforms to help you customize your trading experience. These are TradeStation Desktop, TradeStation Mobile Apps, and TradeStation Web Trading. Here's what you should know about each to select the right option for you.
TS Go
TS Go requires no minimum deposit amount, which can be appealing to certain investors. This model charges the following fees:
Stocks and ETF trades (up to 10,000 shares per trade) - No commission
Stock options - No commission + $0.50 per contract
Futures - No commission + $0.85 per contract, per side
Futures micro e-mini - No commission + $0.50 per contract, per side
Futures options - No commission + $1.50 per contract, per side
With TS Go, you'll also get free use of TradeStation's web trading and mobile app platforms. If you want to make trades using TradeStation Desktop, you will incur a $10 fee for each equities and options trade you make. Futures trades will incur a $1.40 surcharge per contract.
TS Select
With TS Select, you need an account minimum of $2,000. Ironically, this plan charges more for certain trade types than TS Go. Prices are as follows:
Stocks and ETF trades (up to 10,000 shares per trade) - No commission
Stock options - No commission + $0.60 per contract
Futures - No commission + $1.50 per contract, per side
Futures micro e-mini - No commission + $0.50 per contract, per side
Futures options - No commission + $1.50 per contract, per side
The benefit to using the TS Select pricing model offers free access to all of TradeStation's trading platforms, including no surcharge trades on TradeStation's Desktop platform.
TS Crypto
TradeStation Crypto allows you to trade Bitcoin, Bitcoin Cash, Ethereum, Litecoin, and USD Coin with no minimum deposit. Pricing varies based on your account balance and decreases as your balance grows. Fees can also vary depending on the type of transaction you make, though the fee is 0.30% for all transactions in the smallest account balance tier.
TradeStation Desktop
TradeStation's most in-depth platform is its desktop platform. This platform requires you to download and install a program on your computer to use it, and it comes with the following features:
Over a dozen built-in trading apps
Fully customizable charting
The ability to browse for hundreds of extra features in TradeStation's TradingApp Store (some cost money)
The ability to write programs using its EasyLanguage tool to implement trading strategies
RadarScreen to scan for trading opportunities
The option of backtesting strategies using historical data
The Matrix, a tool providing detailed market depth information and an advanced order entry tool
OptionsStation Pro to visualize options strategies
A simulated trading mode
TradeStation Web Trading
TradeStation's web platform can be accessed from computers with internet connections and access to a web browser. It includes the following features:
Charting with technical studies
The Matrix tool
Market data
Ability to place trades
Historical market data
Watchlists
Works with mobile apps for a unified experience
TradeStation Mobile Apps
You can even choose to trade on the go with TradeStation. The company offers both iOS and Android apps to facilitate mobile trading. If you aren't yet a client, you have the option to download and preview the app for free. The apps include features such as:
Real-time quotes
Options information
The Matrix tool
Charting and technical studies
Ability to place trades
Track your positions and orders
Pros and cons of TradeStation
TradeStation has many benefits traders can take advantage of, including:
Three platforms (Desktop, web, and mobile apps) to choose from
Two pricing tiers to choose from (TS Go and TS Select)
Offers the option to open an account with no minimum deposit with TS Go
A cryptocurrency trading option
Powerful trading tools including charting, The Matrix, RadarScreen, and a simulated trading mode
Commission-free trades for certain stock transactions under 10,000 shares
Using TradeStation can have some downsides, though, including:
Multiple fee structures can confuse individuals unsure of which to choose
Several platforms can be overwhelming to new investors, especially combined with multiple fee structures
Inactivity fee if your average end-of-month equity balance isn't $2,000 or higher with a TS Select account, or you haven't placed at least five trades during the 12 months following each anniversary of the account's fund date
A long list of service fees for specific activities or events
Who can open an account with TradeStation?
U.S. residents with a valid Social Security or taxpayer-identification number can open an account on the Tradestation platform. International residents with a valid passport and address verification may be able to open an account, as well.
TradeStation is likely a good fit for intermediate-to-advanced active traders who want to take advantage of TradeStation's powerful tools. These traders likely have intimate knowledge of the investments they plan to trade and have developed specific strategies they wish to enact. If this sounds like you, this platform might be an option worth considering.
How much can you earn with TradeStation?
TradeStation allows you to pick your own investments, so it's impossible to estimate how much a person can earn with the platform. Investing is inherently risky. While you might help spread out that risk by building a diverse portfolio, some of your assets may decrease drastically or even end up worthless. Investments that perform well could potentially offset your losses, though.
Your specific earnings will vary based on what you choose to invest in, when you buy and sell the investment, how the markets perform, your risk tolerance, and several other factors.
FAQs about TradeStation
Is TradeStation good for beginners?
While beginners can use TradeStation to make trades, it's geared toward professional traders, and it's likely more than most beginners need. The extra options, tools, and functionality it offers can overwhelm investors to the point where they don't start investing. That said, beginner investors dedicated to learning on the go may find TradeStation a good fit since they won't need to change platforms once they get up to speed.

If you're a new investor and you're comparing online brokerages, check out our picks for the best brokerage accounts.
How much does TradeStation cost?
TradeStation's costs vary depending on the pricing plan you choose (TS Go or TS Select), the platform you use (desktop, web, or mobile app), the investments you want to invest in, and more. For detailed information about TradeStation's costs, see the discussion about pricing and fees above.
What features does TradeStation offer?
TradeStation offers a long list of features intermediate and advanced traders may find helpful. These include:
Three separate trading platforms depending on your needs (desktop, web trading, and mobile apps)
Technical analysis tools
Market-scanning tools
Customizable charting
Fast and reliable trade execution
Advanced management of orders
Backtest trading strategies with historical data
Built-in trading apps
Simulated trading
Watch lists
Many more
How do you contact TradeStation customer support?
Whether you need technical support or simply have questions, TradeStation offers several ways to contact customer service. You can use their live chat widget on their website or request a call back using the "Call Me" button from 8:00 a.m. to 5:00 p.m. Eastern Time. You can also email them at clientservices@tradestation.com or by using the site's Contact Us page for more details.
You can reach the trades desk at 1-800-822-0512 or 1-954-652-7900. The equities trade desk is available Monday through Thursday from 7:30 a.m. to 6:30 p.m. and Friday from 7:30 a.m. to 5:00 p.m. ET. The futures trade desk is available around the clock Sunday at 5:00 p.m. through Friday at 6:00 p.m.
TradeStation's crypto trade desk is available 24 hours a day, seven days a week, except for the second weekend of each month. They are closed from Friday at 6:00 p.m. to Saturday at 5:00 p.m. ET during this weekend.
How to open a TradeStation account
U.S. residents with a valid Social Security number or taxpayer-identification number opening most account types can open an account online. However, U.S. residents who want to open a futures IRA account, international residents, or entities must open an account using a paper application that must be signed and mailed in.
When applying for an account, expect to provide identification numbers, personal information such as your birth date and address, financial information, and investing experience. In addition, international applicants need to provide a valid passport and address verification from the past 60 days.
Other investing platforms to consider
After carefully considering TradeStation's features, it may not be the best fit for every investor. Instead, you may want to consider some of the other best investment apps to find a better option for you.
Gatsby may be a good fit if you're interested in options trading. This online broker allows you to trade both options and most U.S.-listed stocks with a minimum investment of just $10. It offers commission-free trading, although you do have to pay a small $0.05 per contract LQT fee. In a unique twist, Gatsby allows you to earn rewards and view trades made by others in your community. Read our Gatsby review to learn more and see if it is a good fit for you.
TD Ameritrade could be a good alternative for people looking for a more mainstream brokerage that offers a wide variety of investments and services. The company provides an extensive account type list which includes managed portfolios, UGMA/UTMA accounts for minors, and solo 401(k)s in addition to the more traditional taxable brokerage account and IRA options. They offer an equally wide variety of asset classes ranging from stocks and ETFs to forex, cryptocurrency, and IPOs. Read our TD Ameritrade review to find out more about this brokerage.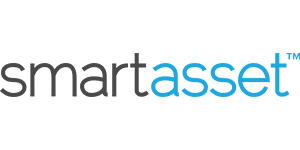 Smart Asset Benefits
Get matched with fiduciary financial advisors
Advisors are vetted and certified fiduciaries
Take the mystery out of retirement planning
Their matching tool is free
FinanceBuzz doesn't invest its money with this provider, but they are our referral partner. We get paid by them only if you click to them from our website and take a qualifying action (for example, opening an account.)