Americans have been switching jobs in the past year or so as part of the Great Resignation.
Some workers have used the pandemic to reassess their work life and want to switch to a job with more money and better benefits. Others have enjoyed working from home and have taken new positions to maintain a commute-free job instead of returning to an office.
If you're one of those workers who are ready for a change and to stop living paycheck to paycheck, it's a good idea to update your resume while skipping these useless words.
Hard worker
There may be companies out there that want to hire a lazy worker, but if so, they are few and far between. Telling potential employers you are a "hard worker" is probably overkill. They likely expect that already.
Objective
Some resumes may include an "objective" section at the top that details the type of position you may be qualified for, or your goal for a new position.
But this concept is a bit outdated, and it might take up space on your resume that could be used to better detail your experience or additional skills.
Instead, use your cover letter to outline any objectives or goals you may be looking for with a new position. And remember to edit your cover-letter objective so it's relevant to the position you're applying for.
Misspelled words
Before sending out your resume, make sure you look over every word and run it through a spell checker. You may also want to have someone else read it or edit it for you as well.
Misspelled words can easily send your resume into the trash can without a second glance.
Graduation year
While age discrimination is wrong, there may be ways for potential employers to still weed out your resume to get younger workers. Include your college degrees, certifications, or other necessary education, but skip the actual years you graduated so you don't date yourself.
You also may want to consider dropping the dates of employment from your previous companies. Instead, consider using the length of your time in that position if you're worried about age issues.
Unemployed
It's a good idea to not highlight the fact you may currently be unemployed, as it may be a red flag for some potential companies.
If you're concerned about the dates of your previous employment giving you away, list the duration of your position instead.
Microsoft Office
There are some specialized skills that may be needed and should be highlighted on your resume for potential positions. But Microsoft Word, Excel, or Office are usually considered basic programs that most applicants are familiar with.
However, you may want to highlight your proficiency in these programs if you need them for a specific position. Perhaps you could mention a Microsoft Excel certification for an accounting job, for example.
On time
Completing a project "on time" is something that will probably be expected of you in a new position. If you want to highlight your ability to stick with a schedule, find some additional information to make it stand out.
For example, mention the specific amount of money you were able to save your company by completing a project on time.
Pro tip: If you are looking for a new job, try to find one that offers a 401(k) or similar retirement plan with a company match. Doing so can help you build a nest egg that might even allow you to retire early.
Highly qualified
You may be highly qualified for a position, but you shouldn't have to announce it with those words on your resume. After all, employers expect you to be highly qualified for the job if they want to hire you.
Instead, highlight your qualifications with specific examples of your skills that are relevant to your potential employer.
References available on request
Some online job applications might ask you to include references as part of the online process. In other situations, simply let the potential employer ask for references when the time is right. 
There's no need to use the resume to let them know you will provide references. Instead, use that extra space on your resume to highlight one or two more points under your employment experience, skills, recognition, or other headings.
Texting language
Try to avoid symbols or abbreviations that you would normally use on social media or when texting your friends.
Avoid using abbreviations like "LMK" for "let me know," or "TTYL" for "talk to you later." And limit symbols like "@" for your email address or social media accounts, and only if they're relevant to the position.
Hit the ground running
Cliches can easily sneak into your resume in job descriptions or your cover letter. Try to avoid these phrases, which could come across as fluff language that doesn't tell a recruiter or potential employer about your work experience.
GPA
You may have been a great student in college with a 4.0 GPA or an "A" average. Most employers, however, are unlikely to care much about that and would prefer to see your previous work experience.
So, while it is useful to include where you graduated from or any certifications you have, you can skip your GPA.
Stay-at-home parent
You may be excited to rejoin the workforce after being a full-time parent or taking care of everyday needs at home such as bills, home maintenance, or school runs. But an employer will likely prefer to know about your professional experience over your personal experience.
Instead, stick to the facts of your professional experience and remember that you don't have to answer any questions about your personal life as part of the interview process.
Bottom line
Even if you're not actively looking for a new job, it's a good idea to freshen up your resume on a regular basis. Remember to update your LinkedIn profile or other professional websites with your potential resume changes.
You also may want to sit down with your budget to see if switching jobs could pay off for you depending on the pay, benefits, and other factors that come with a new job. Or perhaps keep your job and look for a side hustle that can make you extra money.

Search Over 80,000 Care and Service-Related Jobs
Connect with paying families looking for care and service-related work. Available jobs include child care, tutoring, senior care, pet care, and housekeeping.
Sign up for Care.com now
Earn Great Pay Working From Home
Free 3-class intro teaches you how to launch a bookkeeping business
Access the training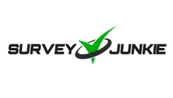 Earn Cash Taking Surveys
Join a community of 20M+ lifetime members who have been paid $76 million to date.
Sign up today