When it comes to wild Internet finds, eBay is a veritable treasure trove of oddities. Of course, eBay has your standard, run-of-the-mill fare, but it's the yodeling pickles and bacon bandages that make you tilt your head and say, "Huh. Now isn't that something?" 
Are you an avid online shopper? Check out these clever hacks for Amazon shoppers. 
We scoured eBay's wackiest, zaniest listings to bring you 10 of the most head-scratch-worthy items you didn't know you needed. Hide your wallets before reading: These purchases are as hard to resist as they are difficult to believe.
Toilet earrings
Let's kick off with a stunning piece of jewelry for all the commode enthusiasts out there: a set of black-and-white dangly earrings that look just like the porcelain throne. For only $12.99, you can show off your favorite seat in the house, right from your earlobes.
No piercing? No problem! These fine ear ornaments come in both clip-on and standard varieties, and they're made to order. Honestly, we can't think of a reason why you wouldn't want a pair of your own.
Bacon bandages
Nothing says "get well soon" like slapping a bacon-esque adhesive on an open wound. These fully functional bandages look exactly like mini strips of that beloved breakfast side dish, sans the grease.
But that's not all, folks. Not only can you dress your cuts and scrapes with imitation raw bacon, you'll also get a free trinket with every box. The seller doesn't reveal the mystery prize in their listing, but if it's not the tiny cast iron skillet seen on the package, we don't want it.
Ticket scratcher
OK, so this one is more useful than it is offbeat: a lottery ticket scratcher. We know, we know — it looks a lot like a penny. But it's so much more than that.
The product description clearly states that this item is for scraping away that powdery, metallic stuff they put on scratch-offs. This seller is definitely not trying to make money by repurposing a one-cent coin and selling it for $9.99 plus shipping and handling. Honest Abe.
One single Dorito
Isn't it so frustrating how we have to buy entire bags of Doritos when we only want to eat one? This is truly the most pressing problem of our time. Luckily for us, this eBay seller has our backs. They're offering a lone Spicy Sweet Chili Dorito for the very affordable and not at all marked-up price of $17.38.
Granted, the seller does mention that this chip could break during shipping (read: turn into flavored dust), so maybe the real lesson here is that you don't need to list anything of value to start selling on eBay.
Tiny cat paws
You've heard of tiny hands, but what about tiny cat paws?
Technically (and thankfully), these aren't real cat paws. They're itty-bitty, stuffed murder mittens attached to color-coordinated sticks. The purpose? So you can hold said sticks and let your faux paws poke out of your shirt sleeves.
That's it. That's all they're good for.
Pro tip: Are you someone who often blows their earnings on wacky things you don't need? Check out these budgeting moves if you want to stop living paycheck to paycheck.
Unicorn horn for cats
You're not the only one who can pretend to be another species. While you're feigning feline, your own cat can transform into a mythical beast with this inflatable unicorn horn, made for kittens of all shapes and sizes.
While your furbaby will absolutely hate every minute of wearing this, we can think of a few good uses: viral videos, for one. For another, should they ever get loose and go on the prowl, they'll be easy to spot, what with the 5.5-inch-long conical balloon strapped to their forehead.
Popcorn-scented panda pillow
Your regular bed pillow is probably on the boring side compared to this one-of-a-kind headrest. Not only does this face cushion resemble a teal-white-and-gold panda, but it also smells like popcorn.
Do real pandas have a buttery aroma? Has anyone been hiking in the jungles of China ever said, "I'm picking up a whiff of movie theater snacks, pandas must be nearby"? The answer to both questions is probably no. But then again, pandas aren't teal and gold, either, so this listing isn't exactly prioritizing scientific accuracy.
And you know what? When it comes to popcorn-scented panda pillows, we're OK with that.
Awkward family postcards
A few years back, a series of awkward family photos from days of yore made the rounds on the internet. There were big bangs, curious costume decisions, and a whole lot of 80s-era dad sneakers. (You know the ones we're talking about).
Some genius, somewhere, brilliantly turned these family photos into actual postcards. Yep, you can send these gems to people you love (or don't). Feel free to include a message with the card, or leave it blank for peak confusion.
Yodeling plastic pickle
If you're going to buy a plastic pickle, it better be able to sing. This particular plastic pickle (say that five times fast) sets the bar high with its uncanny ability to reproduce Alpine herding calls at the touch of a button.
While edible pickles may provide nutritional value, they're nowhere near as talented as this novelty one. And let's be honest: Do we want to be satiated, or do we want to be serenaded? The choice is obvious.
Pro tip: If you just have to have a yodeling pickle, but you don't have the money to afford all of your wants and needs, check out these unusual ways lazy people are boosting their bank account.
Handerpants
For our final round of proof that you can become a reseller with the weirdest and most random of items, we give you underpants. Handerpants are more than mittens. They're tighty-whities for your fingers, because why wouldn't you want that?
The manufacturer lists several completely practical uses for this statement accessory, including typing, construction (we don't recommend that), and sanitary handshakes (also a questionable claim). Should you choose to wear specially-designed undergarments for your hands, know that we commend you for bravery, but not so much for fashion sense.
Bottom line
When people say you can find anything on eBay, they aren't exaggerating. There are popcorn-scented stuffed pandas, lonely chips looking for new homes, and lottery ticket scratchers that definitely are not pennies in disguise.
As offbeat as these items are, the common thread between them is that selling on eBay can be great if you have a keen eye and execute the right marketing. You can stick with more conventional listings, or you can carve your own niche in the world of the weird.
Either way, the moral of the story is that there's money to be made for everyone. Lean into your individuality, tap into an underserved market, and earn those quirky coins.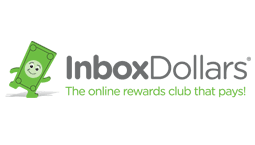 Inbox Dollars Benefits
Get a $5 bonus when you register with your email
You could earn money by taking surveys or making online searches
Over $80 million paid to members so far - how much can you earn?