It's a common adage in the business world that people don't leave jobs or companies — they leave managers. Plenty of data backs up that assertion: A 2018 survey found that almost half of all employees cited a bad boss as their reason for quitting a job.
Bad bosses are damaging for all sorts of reasons. They can impede your career growth, escalate workplace conflicts, and make coming into work each day as unenjoyable as possible. 
But what's one of the most crucial reasons bad bosses can damage both you and your company? Wasting your time, often by using one of the 13 poor management tactics we list below.
Micromanaging every assignment
You were hired for a reason, whether that reason was your expertise, ability to learn on your feet, years of work experience, or passion for a new job. But for a boss who micromanages you, you might as well have no credentials at all.
Maybe they simply don't trust you to do your work, or perhaps they need to control every detail to feel okay about their own job security. Whatever the reason, they aren't doing you (or your company) any favors. 
You're fully capable of doing your job yourself, and trying to tell you how to do something you already know wastes time and causes endless frustration.
Not giving you what you need to do your job
The opposite of micromanagement is ensuring employees have the resources and information they need to do their jobs. That could be training, a manual, or access to a database. 
Whatever it is, your manager needs to get it to you in a timely manner. If they aren't, they're failing to tackle one of the most important parts of their job.
Constantly 'seeing both sides' instead of resolving conflicts
Being a good negotiator or mediator is a helpful skill in a manager, but only to a point. In the end, a manager was hired to make decisions. 
Whether they make the right call in every conflict or not, their goal should be to move a situation forward instead of keeping everyone mired in the same problems.
Asking for feedback that they never apply
Good leaders ask their peers and direct reports for frequent feedback. They can accept it with good grace and offer their own constructive feedback in return. 
But a leader who asks for constant feedback without adjusting based on that feedback is just wasting your time. 
If you put in the work to offer valid and effective feedback, a manager should be spending at least as much time thinking through that feedback and how they want to apply it in the future.
Doing everything themselves instead of delegating
Bad managers sometimes think they're helping by offering to take a certain task off your plate and doing it themselves. However, one essential part of managing is knowing when to tackle a task yourself and when to delegate it to someone more qualified or with more time.
If your manager doesn't know how to make that judgment call, they aren't effectively managing anyone's time or workload, including their own. While they might think they're helping, in the long run, they're just slowing everything down.
Making you attend pointless meetings
If a meeting is taking up your valuable work time, it needs to be productive. Everyone there should be getting something out of it, whether that's increased camaraderie between teammates or more information about how to do your job. 
If your boss is holding meetings for the sake of having a meeting, that's a waste of everyone's time. So is failing to come to a meeting with a clear agenda in mind or a lack of preparation.
Failing to give honest, helpful feedback
A manager should be able to take feedback, but they need to be able to give it as well — and in a straightforward, constructive, and honest way. 
Managers who struggle with people-pleasing often try to hint at a problem (or ignore it entirely) instead of dealing with it head-on in a professional way.
Unfortunately, managers who fail to be honest because they think they're being kind can inadvertently sabotage your career. You deserve to know where you can improve and what your reputation is with your company. 
A manager who can't give you that feedback is holding you back, not just at your current job but potentially throughout your working life.
Caring more about their image than their team
Is your boss helping you and your fellow employees succeed at work, or are they spending more time singing their own praises on LinkedIn or to the higher-ups? If the former, your manager is creating more problems for your team than they're solving. 
A good manager should be contributing much more time to your team's management and well-being than presenting a perfect public-facing image.
Waiting too long to address a problem
Some managers tend to take a wait-and-see approach to personnel or productivity problems. While patience can pay off in some circumstances, it's not always the right choice. 
After all, a smaller problem is much easier to solve than a bigger one — and putting off a problem until it erupts destroys both time and morale.
Focusing too much on data, facts, and figures
Obviously, quantitative data can be useful in telling you how much you're doing at work and where you and the company can stand to do better. But a manager who gets bogged down by the details instead of seeing the big picture can hold both you and the company back.
Insisting on perfection
Sometimes a project doesn't have to be perfect — it just needs to be good, or good enough, to pass muster. 
If your manager obsesses over every last detail, sending projects back to you over and over until it measures up to impossibly high standards, they're turning themselves into a roadblock.
Failing to help you prioritize tasks
In most companies, most of the time, every task doesn't have equal weight. A manager's job is to help you figure out which tasks to tackle first instead or else ensure you have the information you need to make the right judgment call yourself.
Not using the right mode of communication
Have you ever said about a meeting, "This could have been an email"? It's your boss's job to make sure something that could be an email is an email — or that something that could be a meeting is a meeting, or something that could be a Slack message is a Slack message.
Bottom line
If your boss has been wasting your time in any of the ways listed above, it's time to join the 50% of Americans who have quit because of a bad manager. 
Good managers really do exist, and hopefully, you'll find one who respects your time and empowers you in your career instead of holding you back.

Search Over 80,000 Care and Service-Related Jobs
Connect with paying families looking for care and service-related work. Available jobs include child care, tutoring, senior care, pet care, and housekeeping.
Sign up for Care.com now
Earn Great Pay Working From Home
Free 3-class intro teaches you how to launch a bookkeeping business
Access the training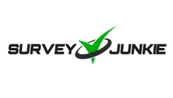 Earn Cash Taking Surveys
Join a community of 20M+ lifetime members who have been paid $76 million to date.
Sign up today