We read a lot about how women are falling behind financially — especially during the pandemic when women's participation in the labor market is at its lowest level since 1986. It can be frustrating to feel like you're stuck in the same place, unsure of how you'll catch up or which smart money moves to make next.
Even during normal times, many women find themselves struggling with their finances. Although there are systemic factors at play, there are also some things that we do, as women, that can make it harder for us to overcome the gaps we see in wealth. Here are a few of the ways that women can accidentally ruin their finances — and how to avoid these traps.
10. Not learning about investing
One of the best ways to earn passive income over time is by learning how to invest money. However, it appears that women face a knowledge gap when it comes to investing. A recent Financial Industry Regulatory Authority (FINRA) study indicates that women are less likely to have knowledge about investing — and that could lead to a confidence gap that keeps them from putting their money in the market.
One way to overcome that lack of confidence is to learn more about investing. In many cases, we have a hard time taking a step when we feel like we don't know enough to make the right choices. The good news is that some of the best investment apps teach you how to invest as you go. Getting over that learning curve could give you the confidence you need to invest wisely.
9. Not investing enough
Even when you do invest, there's a chance you're not investing enough. Consistent investing, and making sure you're putting in enough will help ensure you're growing your wealth efficiently.
The interesting thing related to women's confidence and whether they invest enough is that there are some indications that women might actually be better at investing than men. Various studies, including one from the University of Warwick, find that female investors generally outperform their male counterparts. So as a woman, it might be a good time to boost your investment contributions.
If you're just getting started with investing, check out Stash.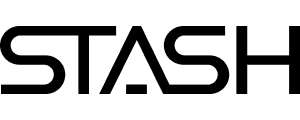 Stash Benefits
Get $20 to make your first investment
Invest in stocks, bonds, and ETFs
Fractional shares available
Start investing with just $5
Paid Non-Client Promotion
8. Avoiding discussions about pay
Our society struggles with the idea of talking about pay. This can be a huge impediment to making more money and closing the wage gap. Although there's still a lot of controversy about what causes the wage gap, and what can be done to close it, one thing we can do is get over our aversion to talking about salary.
In fact, it was eye-opening to me when I found out that someone was being paid more than me for the same work — and they had less experience and competence than me. Be willing to talk about pay, and you might be surprised to find that you should be getting more. Armed with that information, you can ask for a raise with more confidence.
7. Undervaluing what they offer
In her book, "Money Can Buy You Happiness," Dr. Patty Ann Tublin points out that there are a number of reasons women undervalue themselves. One of those reasons is that women worry about their likability. There's a good reason for this. Studies indicate that even when women ask for a pay raise, they are less likely to get one than their male colleagues.
However, by working to get past the worry about likability, it's possible to feel more confident about negotiating a raise or charging more for your services. Start working on your negotiation skills and how to properly value yourself in your marketplace, and you may be able to start earning more.
6. Relying on a partner's credit
When you have a partner with a good credit score, it can be tempting to let them open the accounts and handle the financial transactions. However, it's important to realize that your credit remains separate. Each person has their own credit report, so what happens if the relationship comes to an end, through death, divorce, or a breakup?
Without your own good credit, you could end up paying more in interest on loans or be disadvantaged in other ways. Perhaps you can't buy an investment property you're looking at or purchase your own home. Work on improving your credit score so you can engage in beneficial transactions without relying on someone else's good credit.
Experian Boost Benefits
Get credit for making on-time payments for your utility bills and streaming services
100% free and new credit scores take effect immediately
Get your credit scores for free1
© 2021 Experian
5. Taking on a partner's debt
Although you might be working toward similar goals, putting your partner's debt in your name (or making it joint), could actually backfire down the road. When you put your name to your partner's debt, you accept responsibility for it. If something happens later, you're on the hook, no matter how your relationship ends up.
Even if it makes sense to contribute to the cause and help your partner pay down their debt, be careful of putting it in your name. It can have a negative impact on your credit score and cause problems later if circumstances change.
4. Canceling too many credit cards
It's tempting to cancel credit cards when you pay them off, especially if you're working toward a debt elimination goal. However, before you cancel a bunch of credit cards, consider your current situation. You can actually damage your credit score by canceling too many credit cards. These cancelations reduce your credit utilization and that can mean a lower score — and the consequences that come with it.
3. Giving up control of their finances
According to a study from UBS Global Wealth Management, only 23% of women take charge of long-term financial planning decisions, with 58% deferring to their partners. As a result, many women end up at a disadvantage because they don't know what's happening with their money. In a world in which women are more likely to live longer than their male counterparts, it's important to have control over some aspects of your finances.
If you're in a partnership and don't make long-term financial planning decisions, consider talking to your significant other about the possibility of making more joint goals and working toward them together. Become more involved in the process so you have a say in what's happening.
2. Saving for retirement too late
Women in their 50s who are married and in a two-income household are at the most financial risk, according to the National Retirement Risk Index from the Center for Retirement Research at Boston College. Part of that risk comes from the reality that many women put off saving for retirement to be caregivers, or they use their money to help others reach their goals.
When possible, try to set money aside for retirement rather than putting it off in favor of other costs. The earlier you start saving for retirement, the less you need to set aside each month.
1. Assuming homeownership is always the best choice
Homeownership has long been considered the American dream, but homeownership isn't always the best choice. Although buying real estate can make sense in a lot of situations, choosing to own because it's what you're "supposed" to do might not fit with your lifestyle goals or your financial situation. Tying up your capital in an illiquid asset like a home can cause problems later.
Don't assume that renting automatically means throwing your money away. Depending on your goals and your location, renting can actually free up more cash for investing — and mean bigger returns in the long run.
The bottom line
How you handle your money is personal, and there are as many ways to manage money as there are ways to make money. However, some of the most important things you can do to avoid major pitfalls later can include taking steps to expand your knowledge about investing, learn about how much you're worth, and talk about salary. These steps will allow you to get paid what you deserve and take control of your own finances without relying entirely on a partner.
Getting to that point can be challenging, but it's vital in order to close the wealth gap faced by women.
Public Benefits
Get $3-$300 in free stock when your account is approved*
Invest in 1000s of stocks and ETFs with fractional shares—no account minimums
Follow friends in a social feed and learn from a diverse community of investors
* Free stock offer valid for U.S. residents 18+. Subject to account approval.