If you want to cut costs on groceries, Trader Joe's is a great place to shop thanks to its reasonable prices. 
For example, you can always count on bananas to be $0.19 a pop, and household staples always seem cheaper there than practically anywhere else.
Trader Joe's is famous for its pre-made products, many of which have garnered cult followings. Despite some of these products being rather unconventional, we still can't help but love them.
Ketchup Flavored Sprinkle Seasoning Blend
Trader Joe's Ketchup Flavored Sprinkle Seasoning Blend is designed to add a tangy, tomatoey flavor to your food. The blend contains tomato powder, salt, garlic powder, onion powder, and other spices that create a flavor profile similar to the condiment.
Okay, but why not just use actual ketchup? Because this stuff is perfect when you want the flavor but not the soggy moisture and mess.
Pizza Sprinkle Seasoning Blend
TJ's also sells a Pizza Sprinkle Seasoning Blend that brings holistic Italian energy to whatever you want to flavor. 
The seasoning includes dried herbs and spices like pepper and paprika, and it also features some unexpected ingredients like coriander, which isn't your typical pizza flavor.
The concept of such a blend isn't too far out there (pizza-flavored chips exist) but it's not your typical spice blend. Still, it's pretty genius in action.
Perfectly Pickled Pups
There are pigs in a blanket — the classic party snack of hot dogs wrapped in dough and baked — and then there are Perfectly Pickled Pups. Found in the frozen section, these beefy pups are brined in pickle battered, then fried to perfection.
We admit these snacks are a bit of an oddity, but again, the flavors are familiar. Relish on a hot dog, anyone?
Sauerkraut with Pickled Persian Cucumbers
You may find it weird that Trader Joe's sells a Sauerkraut with Pickled Persian Cucumbers like we did when we first saw it. Of course, any purist would argue that all sauerkraut needs is cabbage, salt, and the magic of fermentation.
But the addition of thin-sliced pickles really does take this sauerkraut up a notch, and the added acidity is great with rich foods that need extra zing.
Magnifisauce
What if ketchup, mayonnaise, and mustard got together and had a baby? It would be Magnifisauce, one of Trader Joe's signature condiments. Those elements may not sound like they go together at first, but haven't you had all of them at once on a burger?
We suspect the hints of rosemary and clove set this in a league of its own, as the herbaceousness perfectly cuts any fattiness.
Tomato Ketchup with Black Summer Truffle
The second ketchup entry on our list is TJ's Tomato Ketchup with Black Summer Truffle. That's right, they literally took one of the most gourmet foods out there and combined it with the humble condiment you can score for free from fast food joints.
Once you taste the umami of the truffle with the sweet vinegar tang of the ketchup, however, you'll understand precisely why you can throw the rules out of the window.
Corn and Chili Tomato-Less Salsa
Salsa without tomatoes? What? Why? Well, because sometimes you have to let the corn be the star of the show, which Trader Joe's did with its Corn and Chili Tomato-Less Salsa. Was it the right choice? As it made this list, we'd say so.
Yes, it's weird, but does it elevate your burrito, salad, or even your hot dog? We reckon it does. Oh, and the secret ingredient you keep tasting? Mustard seed.
Grainless Granola
Salsa sans tomatoes, okay, but granola without grains is a literal contradiction. However, not everyone can stomach the sheer amount of whole grains the traditional stuff provides. 
Enter TJ's Grainless Granola, a tasty mix of nuts, seeds, and sweetness that mimics its namesake.
Make no mistake, this mix has a ton of fat, but it's oh-so-delicious. Plus, it's super satiating, so you'll be powered up for hours.
Hot Cocoa Inspired Cream Cheese
Before sticking up your nose, consider cheesecake and its sweet and savory intersection. This is why you'll want to give the Hot Cocoa Inspired Cream Cheese from Trader Joe's a chance. Put it on your bagel and thank us later.
If you prefer to keep this off your breakfast bread, you can smear it on some slices of apples or shamelessly dip cookies into it for dessert. We won't judge.
Spicy Plant-Based Snack Rinds
Now we enter into the territory of Trader Joe's making things vegan or vegetarian that they have no business doing. But it works. 
Exhibit A is its Spicy Plant-Based Snack Rinds. For a masterclass on rebranding pork rinds and taking out the skin, this is it.
Rice meal and pea protein form the base for this crunchy snack, which, thanks to its spicy saltiness, doesn't leave us missing the meaty stuff.
Vegan Poke
Poke is a tropical dish that naturally lets fish be the star of the show, usually tuna. While you honestly can't replace this, TJ's had to try, and we have to say it does as good as it possibly can with its Vegan Poke.
The secret is beets, which mimic the texture of fish (well, somewhat). Seaweed brings in the ocean flavor, which is weird in theory but tasty in practice.
Vegetarian Meatless Cheeseburger Pizza
There are so many contradictions here that we don't know where to start. It shouldn't work, as cheeseburgers, by their very definition, are made of beef, and they do not belong on pizza. Pizza is its own entity. And yet...
The secret of TJ's Vegetarian Meatless Cheeseburger Pizza is the combination of flavors that summon big cheeseburger energy. The whole is simply greater than the sum of its parts.
Cheeseburger Burrito
All of the same issues apply here, except this time, beef is involved. The Cheeseburger Burrito is precisely what it sounds like, which may make purists run for the hills. 
But Trader Joe's knew that the contents of this classic American creation would thrive with its Mexican tortilla vehicle.
The result isn't exactly calorie-friendly, but who cares? The flavor combination is truly a feat we would not have come up with on our own.
Cacio e Pepe Ravioli
You can't have a list of weird TJ's products that doesn't get Italian folks mad at food, hence why we included its Cacio e Pepe Ravioli. We all know that this iconic dish is typically served on spaghetti, but we also know now that the trader doesn't care for norms.
Once the cheesy, creamy ravioli filling hits your taste buds, you won't care about tradition either. Well, most of you.
Banana Bread Mix
The final Trader Joe's absurdity we've documented is its Banana Bread Mix. Any baker worth their salt will scoff at such a thing, as the whole point of banana bread is to use up those (likely $0.19) bananas that are going brown on your counter.
Until you make the boxed stuff, however, don't hate. The grain flour and vanilla mix take this stuff to the next level.
Bottom line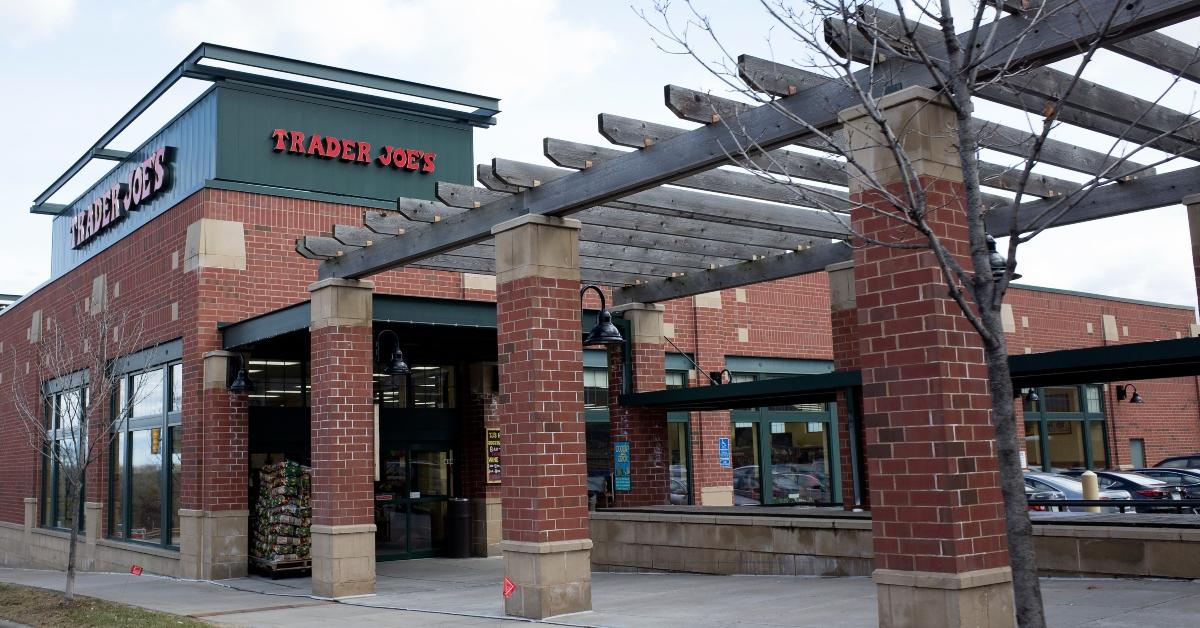 Even if you started shopping at Trader Joe's to lower your financial stress, chances are you'll get sucked into the hype. 
So many of its products are just plain weird on the surface, but they're exactly what you didn't know you needed.
That being said, TJ's regular groceries are just as delicious as the odd ones, like its famous unexpected cheddar cheese or its orange chicken. 
Somehow the retailer is good at the simple stuff too, which explains why it has such a dedicated fanbase.