Devoted Whole Foods shoppers may know the ways to get the best deals at checkout, but these are details every consumer should know. There are ways that you can save some time and a few dollars the next time you shop at the store.
Here are some genius hacks to keep in mind before you pull out your wallet on your next trip to Whole Foods.
Buy in bulk
Whole Foods has an extensive bulk section so you can pick out the perfect amount without getting more than what you need. You can buy things such as grains, flour, spices, and seeds in bulk.
Pro tip: If you're trying to find ways to save money, create your own granola. In fact, Whole Foods has a granola recipe using items from its bulk section.
Follow your local shop on social media
Check to see if your local Whole Foods has a social media presence on sites like Twitter, Instagram, or Facebook. You may be able to find deals on local items that might not be advertised in national emails sent to you from the grocery chain's headquarters or on their corporate social media sites.
Become an Amazon Prime member
Did you know that Amazon owns Whole Foods? One of the secret Amazon Prime perks you may not know about is the discount you can get by shopping at Whole Foods.
You can save an extra 10% on groceries or pick up special deals by shopping at Whole Foods as a Prime member. Download the store's app and you could start saving on your next trip.
Pro tip: The store may have signs indicating deals specifically for Amazon Prime customers, so keep an eye out as you're walking down the aisles for extra savings.
Grab a case
While buying a whole case of yogurt is more expensive than just buying one or two cups, if it's something you eat often enough, a case may end up costing you less per item.
Whole Foods gives a 10% discount to some items that are bought as a case instead of individually, so find your favorites and consider stocking up for a discount.
Go generic
Whole Foods has an in-house brand for many of its products, so look for the colorful "365 Everyday Value" label on products. Depending on the items and your preferences, they may be just as good as the name brand but at a more affordable price point.
Pro tip: You may want to consider trying generic brands from some of your other favorite retailers if you're on a budget. One of the great Costco shopping hacks is to pick up their Kirkland generic brand products.
Skip the pre-cut fruit
Whole Foods may offer a great selection of pre-cut fruits and vegetables for snacks or special platters for parties, but you may want to leave them in the refrigerated section.
Instead, head to the store's fruit and veggie department, which will have the same produce but at a lower cost. You'll have to cut it up yourself, of course.
Wednesday is Wine Day
If you need to stock up for a weekend party or just want a few more bottles for your wine rack, check your local Whole Foods to see if they have Wine Down Wednesdays. Shoppers can get discounts on all types of wine in select stores, particularly if they buy more than one bottle.
Have a clerk cut your cheese
Sometimes you don't want a huge chunk of cheese, and Whole Foods may be able to help you get a smaller portion. Ask an associate in the store if it's possible to cut down the size of an item to get the right amount instead of paying for more than you need.
Pro tip: You also may be able to use this trick with other items such as meats or bread. It might be fun to create a homemade charcuterie board for yourself or for a party with small portions of different items from Whole Foods.
Pick up your next order
If your schedule is too packed to spend some time in the store, there is another option that may be free for you. Order your groceries ahead of time and they'll be ready for you to pick up with no additional charges.
Pro tip: If you're trying to maximize time, consider ordering your groceries for delivery. Amazon Prime members can get their Whole Foods orders at their door for a $10 delivery fee.
Take a seat at the bar
Some Whole Foods actually have bars in them if you need a bit of a break while shopping and they tend to have a selection of beers and wines that the store might have in stock. See if you can have some samples at the bar of different drink options so you don't waste money on bottles you may not like.
Get help from the fishmonger
Cleaning, deveining, or deboning seafood may be a hassle for the average cook at home. Instead, ask if the fish department can do that for you before packing up your fresh catches.
Bottom line
There are ways to make a trip to the grocery store and stay within your budget — these hacks may help. Whole Foods will also give you 10 cents for every reusable grocery bag you bring in to bag your purchases. 
Some stores may also let you bring your own containers for their bulk section or might have glass bottles for milk that you can return for a credit. Check with your local Whole Foods to see what their policies are.
A few little tips can add up to big savings. And remember that Whole Foods is owned by Amazon, so do some digging to find some extra ways to make your Prime membership work for you.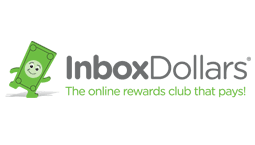 Inbox Dollars Benefits
Get a $5 bonus when you register with your email
You could earn money by taking surveys or making online searches
Over $80 million paid to members so far - how much can you earn?