Paul Revere didn't cry out into the night that the robots are coming. They weren't on the horizon in his lifetime, but unfortunately, we can't say the same thing. 
What does that mean for your next job search? It means that it's getting harder and harder to stand out enough to beat not only robot-assisted resume screening tools, but to stand out to human eyes as well.

Whether you're looking for a new job or just a side gig to make extra money, here are ten reasons why employers might be ignoring your resume.
You're not using job keywords
You'll hear keywords a lot in job search circles. There's a reason for that: They really are that powerful. Not using keywords from the job description is one of the most common reasons why resumes get overlooked. 
If employers are looking for a specific skill and you don't include it on your resume, your resume may get tossed.
Your keywords don't reflect your experience
Robots look for keywords in order to determine whether you're a strong candidate, but you can't just stuff keywords in and hope that the robots will pass you along. 
You need to make sure that every work experience point holds prime keywords that highlight your experience.
Your resume is poorly formatted
A Microsoft Word resume template isn't the best for getting past the resume-scanning robots. You want to build a resume that's visually clean with no formatting obstacles. 
Even the classic empty table that Microsoft uses to build a structure within the resume template can cause confusion for the robots and lead to your resume not getting seen.
Charts and graphs cause robots to filter out your resume
At first glance, it sounds like it makes sense: Stand out for the scanning robots by including plenty of charts and graphs that demonstrate your expertise. 
However, robots can't read images, which means that it raises the chances of your resume being thrown out.
Your resume is full of typos
It may come as a surprise, but resume robots are looking for spelling and grammar mistakes. The more mistakes, the more you signal that your resume was a rush job. 
Make sure that you check over your resume carefully. Bring in a buddy for a fresh pair of eyes that you can trust.
You're not clear about important numbers in your career
Robots are building a profile on every resume based on data and skills. So, if you're leaving out actual results from your resume, you could be ignored in favor of a candidate that includes more data.
You don't have examples of results
When it comes to getting your resume looked at, it's all about experience and impact. What were the results created from your time in that last position? 
Just talking about your duties isn't enough anymore. Employers are looking for strong contributors first and foremost.
You didn't include a cover letter
This one stings because it really is extra work, but if you didn't include a cover letter, that can get you left behind. 
Employers know that a lot of candidates are applying to a lot of jobs at once. That means it's important to make it clear how much you want the job. 
A cover letter is also helpful when there's a mismatch between your experience and the job that you're trying to apply for. 
You want to tell a story that makes it clear that your experience can transition well into the job duties within the new role.
You didn't include training, education, and certifications
Leaving off certifications, training, or education can seriously hurt your chances of getting a job interview. 
After all, your resume is designed to get you noticed, and the interview is where employers truly see if you're a qualified candidate or not.
You overlooked relevant projects
If you don't have as much experience, it can be difficult to push forward. Instead of feeling like you can't get the job you want, try recalling all of the experiences you've had around the type of job you're seeking. 
Looking for a project coordinator job? Surely you can recall putting together projects or helping the actual project manager to pull the project off without a hitch. 
Draw on those projects from school, volunteer work, and even your own experiences from running a small business.
Bottom line
Having to look for a job can be brutal, especially if you're trying to stop living paycheck to paycheck. 
Take these tips into consideration during your job search and have as many versions of your resume as you need in order to reach for the job of your dreams.

Search Over 80,000 Care and Service-Related Jobs
Connect with paying families looking for care and service-related work. Available jobs include child care, tutoring, senior care, pet care, and housekeeping.
Sign up for Care.com now
Earn Great Pay Working From Home
Free 3-class intro teaches you how to launch a bookkeeping business
Access the training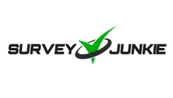 Earn Cash Taking Surveys
Join a community of 20M+ lifetime members who have been paid $76 million to date.
Sign up today