Even if you plan to work for many more years, something might arise that makes you retire sooner than you think.
Some early retirements are a good thing, while others are unwelcome, especially if you want to continue working. So, before you map out retirement, here are a few things to take into account that could change your plans.
Job loss
Some people find the decision about when to retire is taken out of their hands. For example, layoffs can happen as a result of a downturn in the economy, a merger, or other cost-cutting measures.
So, prepare for the possibility, particularly if your company is facing economic challenges. It might be wise to add a little more money to an emergency fund or retirement portfolio.
Family changes
Different types of family changes can have an effect on your retirement plans. Perhaps your children have all graduated from college, which might mean your extra money no longer is going to tuition. That can speed up retirement.
Or, perhaps an elderly parent needs financial help, which could slow down the journey to your golden years.
Health issues
As you get older, there is the possibility of health issues getting in the way of your ability to work. Perhaps you have a physically demanding job that you can no longer carry out. Or, maybe you have a medical issue that prevents you from putting full effort into your work.
If this causes you to retire, check to see if you qualify for programs such as Medicare or Medicaid that can help reduce health care expenses.
Caring for a loved one
Sometimes, health issues don't affect you, but rather someone you love. You may have to retire a bit earlier than expected to care for that person.
Depending on the care needed, you may have to dip into an emergency fund to pay for medical bills and other treatments. So, see if there are ways you can add additional cash to your emergency fund now in case a need for medical care arises later.
Age discrimination
While age discrimination is illegal, it still exists. For example, if your company is laying off a slew of workers, it's possible you will be included in the group, even if you aren't told that age is a factor in why you are being included in the layoff.
Pro tip: As you get older, consider rebalancing your retirement portfolio so you choose investments that aren't as risky as ones you may have invested in when you were younger.
Pursuing new things
Have you found a way to make extra money with a hobby or side hustle? You may want to consider retiring early to take on that new project full-time.
Do some research and find ways to estimate your potential income before you quit your current position to pursue something else.
Good investment strategy
A sound investment strategy — particularly over decades of work — can lead to a happy early retirement. Remember to check your portfolio on a regular basis, and consider talking to a financial planner to help you navigate a strategy.
The goal is to have a big nest egg that can supplement your Social Security once you have stopped working.
Unhappiness
Sometimes, a job just doesn't turn out the way you expected. If you have saved enough money, unhappiness on the job is a perfectly acceptable reason to retire earlier than planned.
Quitting your job may be worth it for your mental health, as it can give you a more positive outlook on life.
Once-in-a-lifetime events
Since the start of the COVID-19 pandemic, millions of older Americans have retired as part of the Great Resignation. Some decided to retire early instead of staying in the pandemic workforce.
While there may not be another once-in-a-lifetime pandemic in the near future, other unexpected events could drastically change your retirement outlook. A major event could make you reassess your career and perhaps inspire you to get out of the workforce earlier than you expected.
Workplace changes
It's not uncommon for a company to announce it is moving offices to another location. Perhaps your employer has told you that your position is going to move to a new office, or your company is moving to headquarters in another state.
Moving can be a hassle for employees, and there are reasons why you may want to retire instead of going somewhere else. If you're already close to retirement, it could be wise to retire instead of starting over in a new location.
Bottom line
Anticipating changes — both good and bad — can help you better prepare for retirement and adjust plans as needed. For example, you might want to find ways to make extra money now in case something unexpected forces you to quit working prematurely.
Even if retirement is many years away, preparing for your golden years now almost certainly will pay off down the road.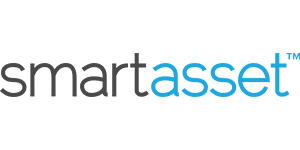 Smart Asset Benefits
Get matched with fiduciary financial advisors
Advisors are vetted and certified fiduciaries
Take the mystery out of retirement planning
Their matching tool is free
FinanceBuzz doesn't invest its money with this provider, but they are our referral partner. We get paid by them only if you click to them from our website and take a qualifying action (for example, opening an account.)