The idea of retirement can cause excitement as you look forward to enjoying your best years. But it can also leave you with worry about how you will afford a comfortable lifestyle.
Savings don't always last as long as expected, but there are things you can do so you don't waste money and can pocket more of it.
Save money on car insurance
You might pay much more than you need to for car insurance. If you haven't sought new quotes in a while, consider comparing options. Another company might offer the same coverage at a lower rate. Or perhaps your coverage needs have changed.
Taking defensive driving courses could result in lower insurance payments too. It's worth the time to check with other insurers if it means saving you money.
Downsize
Downsizing is a common way retirees may save heaps of money, but that doesn't mean you need to wait until you retire to choose a smaller home. If you no longer need all the space in your current home, consider whether downsizing is right for you.
In most cases, you'll save plenty of money on utility bills and upkeep when you choose a smaller property. Less home means less time maintaining it as well.
Wait as long as possible to take Social Security benefits
Retiring early may result in smaller monthly Social Security benefits. You'll receive higher benefits if you want until your full retirement age and even more if you delay taking benefits until age 70.
Continuing to work will also allow you more time to take advantage of employer-matched contributions and to save money. Delayed retirement isn't the right choice for everyone, but it can provide big rewards if it makes sense for you.
Save money on groceries
Inflation has caused food prices to soar, but there are ways to save money on groceries now and during retirement. When possible, buy in bulk. Make a list of things you need before going to the store. This will help you avoid impulse buys. And consider making a weekly menu plan so you only need one trip to the store each week.
Avoiding grocery delivery services is a wise idea as well, as they often come with convenience fees. Taking advantage of customer loyalty programs and senior discounts will also help reduce your grocery bill.
Avoid high-interest debt
You should aim to pay down debt before retirement, starting with high-interest debts. Paying extra interest and late fees wastes your money.
Choose low-interest credit cards that offer cash back or other rewards that you will actually use. Avoiding large debts — like car loans — right before retirement will help you keep more money in your pocket and live more comfortably.
Take advantage of free or discounted entertainment
You can save money on entertainment costs by taking advantage of free resources and activities. Rather than purchasing movies and books, check with your local library to see if they have anything that interests you.
Your community might offer free concerts and events, and enjoying activities outdoors doesn't have to cost a fortune — or anything at all — in most cases. Check with attractions in your area to see if they offer senior discounts for even more savings.
Rebalance your investment portfolio
Rebalancing your portfolio before and after you retire may help ensure you have savings that last. How you rebalance will depend on your retirement needs and when you need to begin making withdrawals.
The economy may also impact what's best for your portfolio. Discuss rebalancing with your financial advisor so they can help you determine an investment strategy that best aligns with your retirement plans.
Save on monthly bills
Too many people waste money every month. You may have subscriptions or bundled services you no longer use. You should review your recurring payments to ensure you aren't paying for something you forgot about.
You can also save money on your utility bills by reducing your energy usage. Simple things like turning up the heat or turning down the air conditioning, unplugging chargers when not in use, and reducing the temperature of your hot water heater can result in significantly lower bills.
Add a new income stream
Adding new income streams before you retire can allow you to save more money. You may consider getting a second job or side hustle or building passive income streams such as investing in high-paying dividend stocks. Passive income could help supplement Social Security when you finally retire.
If you have already retired, you can still work if you choose to do so. You might also sell off some of your unused collectibles, offer lawn-care services, or rent out properties.
Limit trips to the store
Making frequent trips to the store can cost you extra money, even if you don't realize it. Traveling to the store multiple times per week increases the odds you will make impulsive buys or stop to eat at a restaurant or drive-through.
You will also spend more money on gas when you make several trips. Try to schedule your weekly or bi-weekly errands on the same day when possible. You'll probably end up spending less.
Bottom line
Making small changes can save you large amounts of money and help your savings last longer. It's never too soon or too late to make good financial decisions. Take the steps to save money on car insurance, pay down debt, and secure your financial future.
Creating financial goals and setting a plan to achieve them will help you live a more comfortable lifestyle so you can retire without unnecessary stress.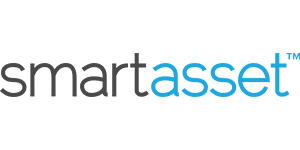 Smart Asset Benefits
Get matched with fiduciary financial advisors
Advisors are vetted and certified fiduciaries
Take the mystery out of retirement planning
Their matching tool is free
FinanceBuzz doesn't invest its money with this provider, but they are our referral partner. We get paid by them only if you click to them from our website and take a qualifying action (for example, opening an account.)