You've updated your resume, written a compelling cover letter, and applied to your dream job. 
Putting all this work into the job hunt can get frustrating when you're not getting called up for interviews — especially if you're applying to gigs that could help you stop living paycheck to paycheck.
Some simple things might be standing in the way of your next big career move. Here are 11 reasons you may not get interviews — and how to fix them.
You don't have the right experience
We've all heard tales about people who took a shot in the dark, applied for a job when they weren't qualified, and actually landed the gig. This is a rare occurrence, and a lack of experience could be a big reason you are not getting interviews.
It's important to be realistic when applying for jobs. Although some companies might be flexible on some requirements, if a job description says they want a programmer with five years of experience, they probably will not be calling an applicant who has none.
You're overqualified
On the other end of the spectrum, you may have too much experience. A hiring manager might worry you won't be fulfilled by what the job offers, or that you are just taking the job temporarily while you pursue work that matches your skillset more directly.
If you are still interested in a job you may be overqualified for, reach out to the hiring manager and see if there are any opportunities opening up in the future that are more in line with your experience.
Typos on your resume
Proofreading your resume — especially if you're making tweaks to it for each job you apply to — can feel very tedious, but it's important. 
Your resume and cover letter make an impression on a hiring manager. You don't want to come off as lazy or unorganized by submitting something that wasn't carefully proofread.
Most programs offer some sort of spell check, and you can also consider running your resume through sites like Grammarly.
Unexplained gaps in your resume
Applicants are often asked to explain gaps in their resumes during interviews, but this could deter you from even getting to the interview. 
If there's a large gap between your current job and your last job, you might want to explain it briefly in your cover letter. Perhaps you were taking a class or working on a side hustle during that time to pay off debt.
All your eggs are in one basket
Even if you meet every requirement for a job you applied to, that doesn't mean you'll land an interview. There could be hundreds of applicants for the exact same position. 
That's why it's important to apply to a few different places. Set yourself up with better odds by applying to a few jobs every week.
You're not customizing your resume
While sending the same resume out to every job may make the process easier, there's a big benefit to tailoring it each time based on the job description.
Look for keywords in the job description, and then tweak your resume to mimic these responsibilities. For example, if the first requirement in the job description mentions "proficient in Adobe Photoshop," make sure Adobe Photoshop is listed on your resume.
You don't meet the education requirements
Some positions have specific education requirements, like a specific degree or level of education. A hiring manager may not even give your resume a second glance if you don't meet these requirements. 
Education requirements are likely listed in the job posting, so make sure you meet these needs before applying.
Your online presence is unprofessional
If your social media profiles are unprofessional or unflattering, it may be a good choice to wipe them clean or make them private before you continue your job search.
An impressive profile on LinkedIn can be a plus, but a Twitter account where you log your every thought may not be.
You spelled someone's name wrong
It's easy to simply skim over your resume or cover letter when you're applying to a bunch of jobs over a short period of time. But don't let haste to hit "apply" keep you from carefully reading over your pitch.
Make sure everything is spelled correctly, especially the company name and the name of any employee you need to address directly.
The business' needs have changed
Sometimes, you may not hear back from a company simply because their needs have evolved. Maybe they originally thought they would need to replace a team member, but someone else internally moved into the role.
Unfortunately, since this has nothing to do with you as a candidate, there's nothing you can change here. If you think this is the reason you're not getting an interview, reach out to the hiring manager and ask for an update on the status of the job.
Competition is hot
If you're applying at a larger company, there's a good chance the odds are not in your favor. When competition for a job is hot, hiring managers look at hundreds of resumes, so you really need to identify something that will help you stand out.
To avoid getting lost in a sea of applicants, set up job alerts (with sites like LinkedIn or Indeed) so you know right when jobs are posted and can be an early applicant.
Bottom line
A good rule of thumb when applying for jobs is to research the company beforehand and tailor your resume and cover letter to what you think their needs are — and what skills and experience you have to meet those needs. 
If you're still not getting interviews, review this list and find a new way to change your approach to finally get that "let's chat" email from a hiring manager.

Join AARP and Double Your Number of Interviews Within 60 Days
Learn More
Earn Great Pay Working From Home
Free 3-class intro teaches you how to launch a bookkeeping business
Access the training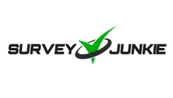 Earn Cash Taking Surveys
Join a community of 20M+ lifetime members who have been paid $76 million to date.
Sign up today