If you were of a TV-watching age between 1999 and 2002, then you definitely remember the show "Who Wants to Be a Millionaire?" At the time, it seemed like being a millionaire was an out-of-reach option that could only be attained by answering Regis Philbin's trivia questions.
But it turns out that it's possible for many of us to one day be a millionaire if we plan strategically and avoid throwing money away. Here are some ways that anyone earning an average salary can build a $1 million retirement nest egg.
Start saving as early as possible
This first piece of advice might seem unhelpful at first — there's no way to go back in time and start saving. A lot of articles about saving money focus heavily on how it's important to start in your 20s (or even teens). And if you haven't started to save yet, this advice just produces anxiety.
The reality is that many of us are not in a position to start saving at a young age, whether due to lack of funds, lack of direction, or something altogether different. But starting to save at 25 versus 35 can make an enormous difference, due to compound interest. 
Assuming a 5% annual rate of return, if you save $100 per month beginning at age 25, you will have $162,00 in the bank at age 65. If you wait until you're 35, you'll have only $89,000. So, that's why the first rule of saving for retirement is to start early.
Increase your savings as you start earning more
With the ever-increasing cost of living and an affordability crisis facing much of the world, what was once a modest salary no longer goes as far. If you're earning $50,000 a year, it can be hard to put much — if anything — aside for savings.

Don't stress out over saving if it means forgoing necessities like food, rent, and gas. As you start earning more in your career, you can start setting aside more and more for savings.
If you're making $5,000 a month or less, you'll probably spend most of your money on everyday expenses depending on where you live and whether you live alone. But if you can swing 20% of your monthly salary for savings, you should do it.
Pro tip: Try these brilliant money moves if you make $5,000 per month. They may help you find money to put into savings.
Research your employer contributions
One of the best ways to save effectively is to take advantage of any programs that your employer offers. First, be sure you're enrolled in your company's 401(k) plan. This allows you to save for retirement with money that won't be taxed until you retire and may be in a lower tax bracket.
Many companies offer a 401(k) match. Usually, this means that for every contribution you make, your company will match a percentage of it, usually up to a predetermined limit. It's like a bonus every year.
Try to buy in bulk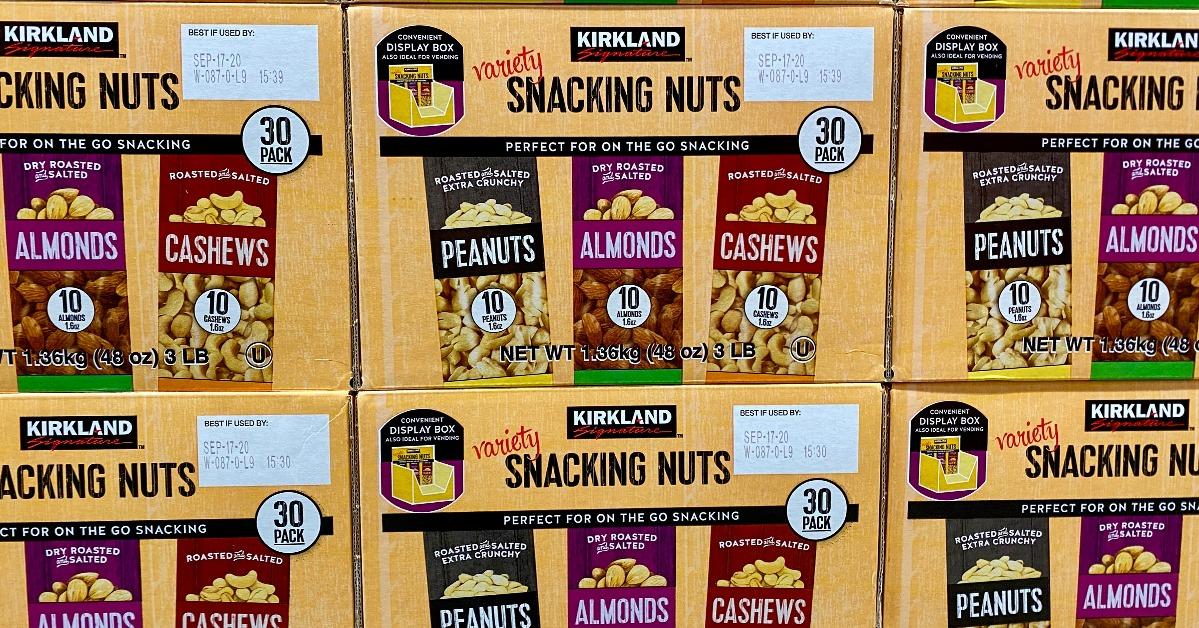 When you're trying to save money, you have two options: Either make more or spend less. One of the easiest ways to spend less is to buy items in bulk. Sure, it costs more upfront, but it's important to think of it as the "price per unit" instead of the "price per item."
Buying in bulk is only a good way to save money if you will use those items, such as toilet paper, laundry detergent, and non-perishable food. Buying snacks in bulk and then dividing them yourself is an easy way to save on school snacks.
Pick up a side gig
If your main job leaves you with a bit of extra time, then picking up a side gig is one of the best ways to earn extra money. If you can find something that excites your interest, it's even better. If you're crafty, this could mean doing something like selling jewelry or prints. If you love animals, you could pick up dog-walking gigs.
The goal is to use your day job income toward your daily expenses and put all the income from your side gig toward your retirement savings.
Try to live on one income
If you live with a partner, you're in luck: It's officially much easier for you to save for retirement. If you can get by on only one income, it's a great opportunity to devote the other income toward a retirement savings vehicle.
It might mean cutting back on some frills and adopting a bare-bones lifestyle, but if you're both committed to the goal of retiring early (or retiring well), then it can be worth it.
Avoid consumer debt
The average American had more than $92,000 in consumer debt in 2021, according to an Experian survey. Yet, not all debt is equal.
There is good debt and bad debt. Good debt is money you owe that will provide future wealth or income, such as a mortgage or student loan. Bad debt is money you owe that won't improve your life, like credit cards.
The Consumer Financial Protection Bureau says that Americans collectively spend more than $120 billion every year on credit card interest and fees. Interest and fees buy you nothing. Using a credit card is convenient, but it also may lead you to spend beyond your means.
Before you use a credit card to pay for something, consider if you can pay it off in full when the monthly statement arrives. If you can't, you will be paying interest on that purchase to the tune of about 15%, the average interest rate on credit cards, until you pay it off.
Save strategically
Despite its name, a savings account isn't always the best place to keep your savings. In fact, even if you're sticking to only the best savings accounts, the interest rate is very low.
Before stashing your hard-earned cash in a savings account, look at other investments that may earn a higher return. Index funds and exchange-traded funds that track a particular stock index are a lower-risk way to potentially earn higher returns.
If you're not sure where to start, a robo-advisor lets you start with a low minimum account and lower fees than traditional investment advisors.
The bottom line
This life isn't a competition to outearn your friends and neighbors. But it's important to plan for retirement to be sure that in the future you have what you will need.
For many of us, that means close to $1 million in the bank. If you're unsure how much you'll need for retirement, take a look at your yearly spending and multiply it by 25 for a rough estimate using the 4% rule. Don't worry if you're not there yet. You can reach your goals if you start saving now and perhaps even earn extra money on the side.
FinanceBuzz is not an investment advisor. This content is for informational purposes only, you should not construe any such information as legal, tax, investment, financial, or other advice.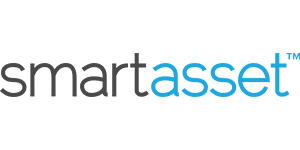 Smart Asset Benefits
Get matched with fiduciary financial advisors
Advisors are vetted and certified fiduciaries
Take the mystery out of retirement planning
Their matching tool is free
FinanceBuzz doesn't invest its money with this provider, but they are our referral partner. We get paid by them only if you click to them from our website and take a qualifying action (for example, opening an account.)