Losing your job is an emotional experience, to say the least. None of us is immune to job loss, though — whether it's due to a round of layoffs, machine-driven obsolescence, or just plain poor performance.
Despite the shock and dismay you might feel, reacting badly to a termination can be costly. 
To save your career, preserve your reputation. and find a new gig that moves you beyond living paycheck to paycheck, you should never do these 14 things after getting fired.
Don't burn bridges
As tempting as it might be, try not to give your bosses or co-workers "a piece of your mind" on your way out.
You never know when you may need to reach out to an old colleague. You don't want their most recent impression of you to be a rude or unprofessional one.
Don't leave without securing references
Even after a termination, you're probably still on good terms with at least a few of your co-workers. Before you leave, see if they'd be willing to write letters of recommendation or serve as references during your job search.
You might also ask if they're open to connecting on LinkedIn. Nothing says you have to lose your professional network just because you lose your job.
Don't wait to find work
If all you want to do after getting fired is drown your sorrows in a pint of Ben & Jerry's, we get it. But ice cream doesn't pay the bills. So, put down the spoon and pick up your laptop.
The sooner you start applying for new positions, the sooner you'll replace your income. Consider taking on a temporary gig or picking up a side hustle to bridge any financial gaps while you wait for something more permanent.
Don't apply to new roles with an old resume
Before you jump into any online job boards, take a look at your resume. If you haven't changed it since you got your last job, it's probably time to spruce it up.
Make sure your employment history is up to date, and don't forget to add any new accomplishments or certifications.
Don't take to social media
You might like keeping friends and followers posted on what is happening in your life, but resist announcing your termination right away.
There's nothing wrong with sharing career updates online, but you need to do so carefully. Take time to craft your message so your professional reputation remains intact.
Don't bow out of the transition process
Depending on the circumstances surrounding your job loss, you might be asked to train your replacement. As difficult as that can be, put on your game face and do what you can to assist.
Refusing to help out of spite could tarnish your supervisors' and co-workers' perceptions of you at a time when you'll need those folks in your corner the most.
Don't sign anything
Just because your bosses tell you you're fired doesn't mean you're powerless. If they ask you to sign severance documents or similar paperwork, respectfully decline.
Instead, review your severance package and your company's termination policies with an attorney. When you're ready, come back to the negotiating table with a severance-package counteroffer.
Don't rule out the possibility of wrongful termination
If your termination violates company policy, labor protection laws, or anti-discrimination regulations, you might have legal recourse after your firing. It can be frustratingly difficult to prove wrongful termination, however, particularly in discrimination cases.
If you suspect any foul play on the part of your employer, gather what documentation you can and talk to an attorney right away.
Don't assume you can't move into another position
Believe it or not, you might be able to transition into a different role instead of being let go. If you're on good terms with your employer, ask about current or expected vacancies that you might be better suited for.
A title change or lateral move could save you from losing income and keep your professional track record blemish-free.
Don't forget to ask about resignation
In some cases, soon-to-be separated employees can choose between getting fired or resigning. There are pros and cons to both. If you resign, for example, you could forfeit your unemployment insurance eligibility.
A termination, however, could negatively impact your job prospects. See what your options are, and weigh the long-term professional and financial impacts of each before you decide.
Pro tip: If you see signs that a layoff might be imminent, consider looking for other ways to make cash on the side so you can shore up your finances and prepare for hard times.
Don't spend carelessly
Even in a job market that favors the employee, there's no telling how long it'll take to restore your lost wages. While you wait, tweak your budget and cut back where you can.
Proactively adjusting your lifestyle can spare you from having to dip into your savings or cash out your retirement early. When you find a new job, you can once again ramp up your spending — responsibly, of course.
Don't leave your records behind
If you primarily use a company computer for work, you'll likely lose access to important professional documents when you lose your job. 
Some of those documents might hold data that can help you land a new position — a list of professional contacts, perhaps, or your sales metrics over the years.
Be careful not to save any files that contain company information that is confidential or sensitive, however. Doing so is unethical and could be illegal, as well.
Don't be afraid to ask for feedback
Unless you know without a shadow of a doubt why you're being fired — and that the termination is justified — it's a good idea to ask for a specific reason for why you are losing your job.
If your employer can't provide one or doesn't have any documentation to back up performance or conduct concerns, you could fight to keep your position just a little longer. 
At the very least, you'll have valuable feedback that could make you more successful in your next role.
Don't take it to heart
Job loss can affect any one of us, at any time. But getting fired or laid off doesn't automatically make you unemployable, and it doesn't mean you're a failure.
Are terminations difficult to endure? Are they stressful? Will your ego take a hit? Yes, yes, and yes. But you will bounce back, and you'll be better for it.
Bottom line
The sooner you get to work turning around a bad situation, the faster you will land a new gig and eliminate the money stress that goes with being unemployed.

Along those lines, don't lie about your termination when you start interviewing for new roles. Recruiters will respect your honesty, while deception could jeopardize your candidacy.
You might even score points if you can explain how you've grown personally or professionally in the aftermath of your firing. After all, everyone loves a good comeback story.

Join AARP and Double Your Number of Interviews Within 60 Days
Learn More
Earn Great Pay Working From Home
Free 3-class intro teaches you how to launch a bookkeeping business
Access the training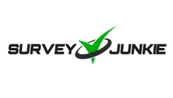 Learn More