Aldi has plenty of deals on snacks, dinners, and other foods to stock your pantry and freezer with. But the retailer also carries plenty of affordable non-food items to help you save money and get ahead financially.
Look out for these budget-friendly deals the next time you wander the non-food aisles of Aldi.
Crofton Drink Serving Tray
Entertain your friends and family or add a serving tray to your space just for you.
The Crofton Drink Serving Tray at your local Aldi comes in blue with a white wash finish on the outside for $7.99.
Aloe Vera Plant
An aloe vera plant is a great addition to any space, but it can be particularly helpful in the kitchen for burns.
The Aloe Vera Plant at Aldi comes in a clay or gray pot, depending on your preference. You can pick one up for $4.69.
Huntington Home 3-Wick Candle
Bring some light and fruity scent to any living space with the Huntington Home 3-Wick Candle from Aldi.
The candle comes in four unique smells and even offers a special Mother's Day scent. You can get them from Aldi for $4.49 each. So grab one or collect a few at an affordable price.
Belavi Hanging Basket
Get your flowers and potting soil out to create beautiful arrangements for the summer.
The Belavi Hanging Basket comes in a 14-inch version for $4.99 at Aldi. You can choose from either a black scroll or a black geometric shaped basket, depending on your potting preferences.
Belavi Cube Rattan Planter
Want a planter that's more down to earth? Aldi has you covered.
Pick up a Belavi Cube Rattan Planter, which comes in either a tapered beige or cubed beige design. The design, which is 11 inches along each of the planter's edges, costs $16.99 at your local Aldi.
Crofton 4-Pack Glassware
Update your glassware with something bright and festive for the summer.
Grab a Crofton 4-Pack Glassware set at Aldi for $9.99. Choose either tumblers, wine glasses, or stemless wine glasses. The four-pack includes pink, yellow, green, and blue glasses so everyone can easily claim their own glass at parties.
Lily & Dan Children's Ballet Flats
It can be hard to save money on children's shoes when they're constantly growing, but you can find some good deals at Aldi.
The Lily & Dan Children's Ballet Flats come in a variety of sizes for $6.99. You can choose from several designs, including a basic white eyelet fabric or shiny shoes with unicorns.
Belavi Rattan Deck Box
Think about adding a deck box to your outside space if you need a place to corral all your garden supplies or kids' toys.
The Belavi Rattan Deck Box features a dark brown all-weather exterior and has 99 gallons of storage space. Pick one up at Aldi or order online for $119.99.
Serra City Tote
Brighten up your wardrobe for the summer with a new tote from Aldi.
The Serra City Tote costs $6.99 and comes in various fabric options. You can choose from prints with festive stripes, floral patterns, and even cute bright-yellow lemons.
Crofton Resin River Serving Board
Pick up this unique serving board with a colorful river-like design if you need something to brighten up your space or give it as a classy gift.
The Crofton Resin River Serving Board comes in three different resin colors — blue, red, or white — for $9.99.
Lacura Bath Bombs Assorted Varieties
Has life been stressful lately? Then take a break with a nice hot bath and some bath bombs to make it extra soothing and enjoyable.
Aldi's Lacura Bath Bombs come in a variety of smells for $4.99. The 10-packs include lavender and chamomile, cucumber and green tea, or gardenia bath bombs, so pick the one that will help you relax the most.
Belavi Sling Folding Chair
Add some furniture for your outdoor space with a new chair from Aldi. The easy-to-fold Belavi Sling Folding Chair comes in either cream or black for $24.99 each.
Huntington Home Candle Pedestal
Add to the decor in your home with sophisticated candle pedestals.
The Huntington Home Candle Pedestals come in white or black for $9.99 each and can hold candles on your table or mantle.
Gardenline 2-Pack Gardening Gloves
Dig into the dirt with Gardenline 2-Pack Gardening Gloves from Aldi.
The retailer has several different fabric options to choose from, including several floral motifs as well as basic black and gray, for $2.99 at Aldi.
Hinkler Coloring Kit
Stock up now on summer craft supplies for the kids with these coloring kits at Aldi.
The Hinkler Coloring Kit comes with markers, and you can choose kits with different themes, like dragons, unicorns, and cute animals. Grab a kit for $6.99 on your next trip to Aldi.
Crane Playground Ball
Grab a ball and head outside now that the weather is warmer.
Get a Crane Playground Ball in a solid color like blue, green, or red, or choose one with a smile or sunglasses emoji on it. For $4.49 each, you may be able to buy more than one when you go to Aldi.
Bottom line
If you're trying to save money, check your wallet before you go to Aldi for the best credit cards to earn cash back (or extra perks and points) when you go shopping.
And remember to grab at least one quarter when you head to Aldi to rent a shopping cart and stock up on these deals as you wander the aisles.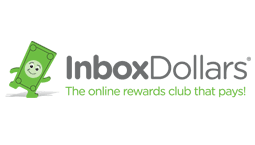 Inbox Dollars Benefits
Get a $5 bonus when you register with your email
You could earn money by taking surveys or making online searches
Over $80 million paid to members so far - how much can you earn?