Amazon started as a place to buy books, but now you can pick up just about many other things from the online retailer. That is why people love shopping at the website and racking up the savings that Amazon offers.
Unfortunately, the popularity of Amazon means scammers may view the website as an attractive place to perpetrate their crimes.
Following are a few scams to keep in mind the next time you shop at Amazon. Being aware of these crimes can help you stay safe the next time you make a purchase.
Phishing scams
If you are a member of Amazon Prime, it is normal to get emails from Amazon about discounts or special deals on products.
But be careful when you click on the links in these emails. It's possible that the email you received did not come from Amazon, but was sent by a scammer instead.
In such cases, the link you click on might redirect you to somewhere else where fraudsters phish for personal information or to get your credit card information.
Fake Amazon websites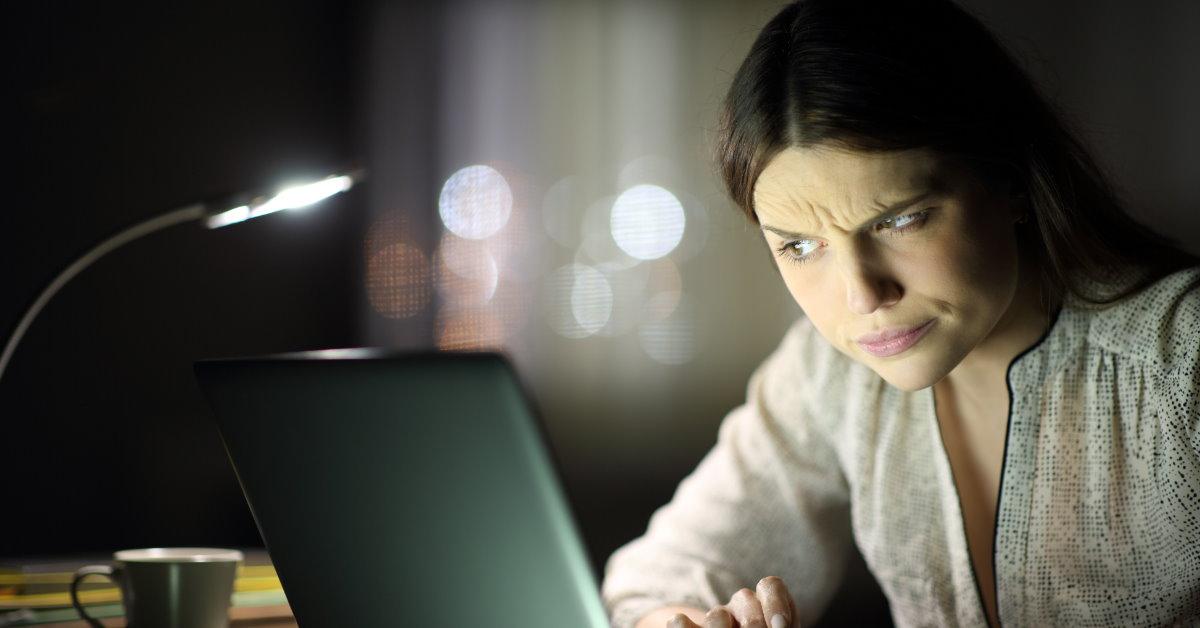 Be careful when clicking on a link inside an email that purports to take you to the Amazon website. 
Some fraudsters create phony versions of the Amazon site in an attempt to get information such as your username, password, or credit card information.
Double-check your browser address bar to make sure you are really at the Amazon website. Some fake sites may use Amazon logos or graphics to look official, so don't rely only on the look of the page.
Fake order notifications
Another way scammers can get you is with fake order notifications sent to your email.
It might freak you out to see an order notification for something you didn't purchase. That emotion could push you into mistakenly thinking you need to urgently respond.
If you are unsure of whether the notice came from Amazon, reach out to the company directly and ask.
Promises of free stuff for positive reviews
Some retailers might send you free items in exchange for your willingness to post a positive review on Amazon. Be wary of these types of free offers, as they violate Amazon's review policy.
They also can be a type of scam because you are agreeing to give a positive review in exchange for something. If you accept, you are potentially helping to mislead other Amazon buyers about the true nature of the item.
Gift-card scams
You might get an email or a call from someone offering you a great deal if you pay by Amazon gift card. Or the individual contacting you might say they are in financial difficulty and ask for your help by providing them with Amazon gift cards.
Remember that no legitimate business or government agency will ever ask you to pay for something with gift cards from Amazon or other retailers.
If you receive a call or email asking for gift cards as payment, report these types of scammers to the Federal Trade Commission or your state attorney general.
Pro tip: Most people use Amazon to buy things, but you can also use the site to set up a side hustle and sell items online. It can be a great way to generate extra cash.
Thefts by 'porch pirates'
Porch pirates are thieves who steal packages from front porches. Keep an eye out for this type of scam and help lower your risk by bringing Amazon packages inside soon after they arrive.
Some scammers also might use your username, password, and credit card number to order something for delivery at your home and then steal it off your porch once it's delivered. 
Keep an eye out for items that you weren't expecting to be delivered to your home.
Scams that redirect you to third-party sites
Don't fall for scammers who may list items on Amazon's website but divert you to another website to actually order the item.
If you are ordering on Amazon, use the standard procedure when making payment, and do not deviate from it.
Technical-support scams
Take a close look at any emails in your inbox from Amazon telling you that you have a technical problem with your account. Such emails might ask you to reset your password or input credit card information.
Don't do it. Instead, go directly to the Amazon website instead of simply clicking the links in the email. Or, check in with Amazon's customer service department yourself to find out if there is truly a problem with your account.
Text-message scams
Scammers often use texts to phish for your information. Don't fall for these texts. Avoid clicking on any links that ask you to input Amazon account information.
If a text seems suspicious, delete it. If you are unsure about whether a text came from Amazon, follow up directly with the company instead of clicking on the link in the text.
Bottom line
Amazon is a great site when you need to shop but hope to avoid emptying your bank account. But shopping at the online retailer can hurt you if you are careless and fall victim to scams.
Watch out for the scams on this list so you don't become a victim. Exercising an extra bit of caution can help you shop on Amazon safely as you look for the bargains that save you money.