Sometimes the best customers to work for are furry customers.
But you may be surprised to find that there are jobs that can boost your bank account while also giving you the ability to work with plenty of different animals.
Check out some of these professions that are perfect for animal lovers while also making you money.
Veterinarian
Even animals need doctors so consider this option if you like working with animals and finding ways to provide health care and keep them healthy.
You usually need a degree as a doctor of veterinary medicine as well as a license to practice veterinary medicine in your state. But that work can pay off with a median annual salary of $100,370, according to the Bureau of Labor Statistics.
Wildlife biologist
A wildlife biologist studies animals in the wild and in captivity to see how they interact with their ecosystems and develops plans for wildlife conservation.
You'll need a bachelor's degree in a field like wildlife biology or zoology and perhaps even a master's degree or doctorate, depending on job requirements. A wildlife biologist can make $64,650 in median annual pay.
Conservation scientist
Conservation scientists monitor forests, parks, and other lands as they work to conserve natural spaces and protect the habitats of the animals that live there.
You can earn a median annual salary of $63,750 starting with a bachelor's degree in forestry, natural resources, or other fields that are relevant to the position. You can also earn a certification from the Society of American Foresters.
Veterinary technician
If you don't want to be a veterinarian, you can take on the job of a veterinary technician. Your job would include aiding veterinarians on exams or caring for animals or providing aid in emergencies for animals.
A veterinary technician doesn't need as much time in college as a veterinarian, usually only requiring an associate's degree or bachelor's degree. You can earn a median annual income of $36,850 as a technician.
Fish and game warden
Fish and game wardens are important for monitoring fish and game law violations and making sure fish and game are protected. They also investigate damage to property and crops caused by fish and game
A fish and game warden can expect to earn a median annual income of $59,500, according to the BLS.
Animal scientist
An animal scientist is responsible for working with domestic farm animals. They may be responsible for researching different nutrition options for farm animals, reproductive issues, growth, and the genetics of farm animals.
The BLS reports that an animal scientist can earn $69,390 in median annual income.
Farrier
Horseshoes aren't just a game. For farriers, it's their job to care for, maintain, and repair the hooves of horses. They may shoe horses, including customizing horseshoes for each horse's hoof. They're also responsible for trimming hooves, correcting hoof issues, or other issues with the hooves of an equine.
Farriers can make $52,028 in yearly income, according to jobs website Glassdoor.
Animal control worker
Animal control workers are responsible for investigating reports of animal cruelty or getting abandoned or dangerous animals under control in order to keep the public safe from the animals.
An animal control worker can make a median annual salary of $39,320, according to the Bureau of Labor Statistics.
Bottom line
Your love for animals can translate into some fun jobs that will allow you to earn money while hanging out with small furry friends and big animals too.
You can also take on lesser-paying jobs such as pet sitter or dog-walker, if you're looking for ways to make extra money. These positions may not earn the same level of income as a zoologist or veterinarian, but the flexible hours could enable you to do that work as a side hustle.

Join AARP and Double Your Number of Interviews Within 60 Days
Learn More
Earn Great Pay Working From Home
Free 3-class intro teaches you how to launch a bookkeeping business
Access the training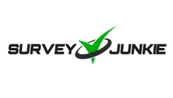 Earn Cash Taking Surveys
Join a community of 20M+ lifetime members who have been paid $76 million to date.
Sign up today