Inflation is starting to ebb, but higher costs still impact families coast to coast.
Fortunately, there are ways to avoid rising prices so you can keep more money in your wallet when shopping for back-to-school supplies.
Here are some great money-saving tricks that can help keep your budget intact as you shop for the upcoming school year.
Get a protection plan on all your appliances
Did you know if your air conditioner stops working, your homeowner's insurance won't cover it? Same with plumbing, electrical issues, appliances, and more. Not being able to make repairs could leave you in a bad situation — but a home warranty could protect you against surprise expenses.
Whether you're a brand-new homeowner or you've owned your home for years, a plan from Choice Home Warranty could pick up the slack where homeowner's insurance falls short.
If a covered system in your home breaks down, you can call their hotline 24/7 for assistance to get it repaired. They have a network of over 15,000 technicians that can assist you, making sure any issue can be taken care of swiftly — without breaking the bank.
Not sure if it's for you? Rest easy: they were named one of the "Best Home Warranty Companies" by US News 360 Reviews and were awarded Best Company's 2020 Consumer's Choice Award. For a limited time, you can get your first month free when you sign up for a Single Payment home warranty plan.
Check out tax-free weekends
Many states offer tax-free weekends where consumers don't have to pay sales tax on school supplies, clothes, and even laptops.
The Federal of Tax Administrators keeps a list of these tax-free events on its website.
Split bulk deals
Warehouse stores often have great bulk deals on writing tools, notebooks, and other school supplies.
Of course, most kids only need a few pens — not a set of 20. To get the most out of these bulk deals, offer to split the costs with another family.
Visit liquidation stores
When a retailer can't sell all its merchandise, some of its leftover inventory might end up at a liquidation store.
These stores sell name-brand goods — including clothes and school supplies — for less. Do a Google search for liquidation stores in your area and see what you can find.
Stop overpaying when you shop online
Shopping online has its perks. It's super convenient, but it can be time consuming to find the best deals. Instead of hunting for coupon codes (that don't always work!) and opening tons of browser tabs comparing prices, you can try Capital One Shopping.
Capital One Shopping makes saving money effortless. Just add the browser extension and when you check out, it'll scour the internet for coupon codes to help you save cash. And before you check out at 25+ major retailers, Capital One Shopping will notify you with a friendly pop-up if the item you're buying is available cheaper somewhere else.
Capital One Shopping is free to use and won't show you ads. Add it today and stop overpaying!1
Get a refurbished or open-box laptop
Many stores offer discounts on refurbished or open-box electronics. The latter term refers to an item that was opened but returned without being used.
You can usually save a fair amount of cash by choosing a refurbished or open-box item. You may have to visit stores in person to find open-box deals, but some stores also sell these items online.
Check out Buy Nothing or Freecycle
Instead of buying a new backpack or lunch box, check out your local Buy Nothing or Freecycle group to see if someone is giving away the items you need.
Some neighborhood Facebook groups also let you post about what you need. You can even scour posts on Facebook Marketplace to see if anyone is selling school supplies at a discounted rate.
Use the right credit card
Some credit cards can help you earn cash back on school supplies and shopping.
Before swiping the card, check to see if you can get an even better deal by shopping at a particular retailer, such as earning extra cash back when shopping at a warehouse club or office supply store.
Use a browser extension
Browser extensions tied to services such as Rakuten or Capital One Shopping will earn you cash back when you make some purchases.
Download these extensions so you can take advantage of them when there's an eligible offer.
Take inventory
Before shopping, go through your house and collect all current school supplies to determine what you have and what you still need.
You may discover that you don't need to buy as much as you thought.
Check out ads
Many stores offer back-to-school deals, so it's crucial to compare costs to find the lowest price on whatever you need.
Apps such as Flipp let you type in the name of the item you need and then find the best price.
Earn 2% cash rewards at grocery stores and Costco
The Wells Fargo Active Cash® Card(Rates and fees) is a powerful rewards card that allows you to earn unlimited 2% cash rewards on purchases — including on groceries, even at warehouse stores like Costco.

New cardholders can also earn a one-time cash rewards bonus — $200 cash rewards bonus after spending $500 in purchases in the first 3 months!
If you're looking for a powerful rewards card that offers an extended intro APR period, look no further, the Wells Fargo Active Cash® Card checks that box too!
This card also offers an intro APR of 0% for 15 months from account opening on purchases and qualifying balance transfers (then 20.24%, 25.24%, or 29.99% variable). Which is great for someone who wants a break from high interest rates, while still earning rewards.
The best part? There's no annual fee.
Click here to apply for the Wells Fargo Active Cash® Card now.
Compare price per unit
Stores know that customers are tempted to buy the item with the lowest price tag. But to find the best deal, you should compare the per-unit cost.
For example, if a store sells a 300-page notebook for $5 and another story sells a 100-page notebook for $2.50, the $5 notebook is the better buy.
Don't buy everything at once
There may be some items that your child doesn't need right away. For example, kids in many states don't need fall clothes until a month or two into the semester.
Delaying some purchases until you need them can give your budget time to recover from the onslaught of back-to-school shopping.
Shop by yourself
Going back-to-school shopping without your kids might seem wrong, but it can actually save you money.
If you take your kids shopping, they might want the name-brand pencils when the boring ones work just fine.
Find manufacturer coupons
Stores often let you add manufacturer coupons on top of store deals, which can net you extra savings.
And unlike the old days, you can find coupons online without buying the Sunday newspaper. Visit Coupons.com or download apps such as Fetch or Ibotta for more savings.
Trade with other families
If you discover that you have a surplus of one type of item, you can trade with another family with a surplus of something you need.
This will require some coordination, so start early and reach out to multiple families.
Look for extra discounts
Some stores offer extra discounts if you're a teacher or a member of the military. You might have to ask about these at checkout in order to qualify.
Also, if you're in school yourself, you may qualify for special student discounts that you can pass along to your kids.
Bottom line
Back-to-school shopping isn't always fun, especially for families on a strict budget. But stacking the abovementioned strategies can eliminate some money stress and make life a little easier.
If you can't afford everything on your list, prioritize so that you know what you need immediately and what can wait.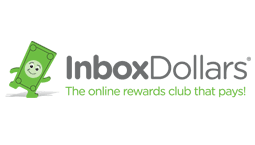 Inbox Dollars Benefits
Get a $5 bonus when you register with your email
You could earn money by taking surveys or making online searches
Over $80 million paid to members so far - how much can you earn?