The federal government is proposing a rule change that could have a big impact on your next job hunt. Earlier this year, the Federal Trade Commission (FTC) proposed a rule that would ban noncompete clauses. 
These are agreements between employers and employees that typically state that the worker agrees not to work for a competitor company after leaving the original employer.
Roughly half of all businesses impose noncompete clauses and tens of millions of American workers are bound by them, according to the Economic Policy Institute. That means a significant percentage of the workforce is restricted from joining or starting a competing business after leaving their current employer.
But what happens if such a ban comes to fruition? Here is how a federal rule striking down noncompete clauses could impact your next attempt to find a new job and move beyond living paycheck to paycheck.
It might make it easier to switch jobs
Noncompete clauses present a major barrier that often prevents workers from seeking other career opportunities, particularly with businesses that are within the same industry as their current employer.
Banning noncompete clauses should theoretically make switching jobs easier.
The fear of being sued for violating a noncompete clause is valid. It can make workers hesitant to leave their current employer, even if a better opportunity arises. Removing that threat gives workers the freedom to explore different career paths and job opportunities.
It could lead to better pay
Critics of noncompete clauses say that because workers are stuck in their original jobs, they are deprived of the opportunity for higher wages and better working conditions.
Furthermore, the FTC cites research it says shows that noncompete agreements might suppress wages across the board, even for employees not bound by these clauses.
A business that knows employees can leave at any time to work for a competitor might be more likely to bump up salaries to retain high-value workers.
Competition could increase
Banning noncompete clauses could have one downside if you are looking for a job, however: It is possible you might end up competing with more job candidates as workers feel emboldened to look for new positions.
By removing an employer's ability to prevent employees from working for competitors, workers might be more likely to bounce between jobs and companies in the same industry.
While this would increase competition among companies for the best talent — driving up wages and benefits as workplaces try to attract the best employees — it would require you to sharpen your skills to compete and stay ahead of the pack.
Starting a business might be easier
If noncompete clauses disappear, employees might feel more confident about leaning into their entrepreneurial spirit and starting a business that competes with their original employer.
More businesses mean increased industry competition, as established firms are forced to compete with smaller and potentially more agile organizations.
Innovation could chalk up a win here too. As a ban on noncompete clauses encourages more workers to pursue entrepreneurial ambitions, it can result in innovation as startups explore new ideas that bigger businesses might be afraid to try.
Pro tip: Regardless of how the debate over noncompete clauses plays out, you can boost your own bottom line by developing a side hustle or pursuing another legitimate way to make extra cash.
You might not see a major impact, depending on where you live
There are a few states where a national ban on noncompete agreements might not make a major difference since these places already have eliminated or restricted noncompete clauses.
For example, California, North Dakota, Oklahoma, and Washington, D.C., have banned noncompete clauses, with few exceptions.
Meanwhile, Colorado, Illinois, Maine, Maryland, New Hampshire, Oregon, Rhode Island, Virginia, and Washington state don't allow noncompete clauses for workers below a specific wage threshold.
Bottom line
A federal ban on noncompete agreements could have significant implications for job seekers if it comes to pass.
Such a ban might increase job mobility, entrepreneurship, and innovation, allowing you to pursue career goals with more freedom and grow your wealth.
However, it could also lead to legal challenges, and it might spur litigation over things such as trade secrets or proprietary information. Time will tell how this debate plays out.

Search Over 80,000 Care and Service-Related Jobs
Connect with paying families looking for care and service-related work. Available jobs include child care, tutoring, senior care, pet care, and housekeeping.
Sign up for Care.com now
Earn Great Pay Working From Home
Free 3-class intro teaches you how to launch a bookkeeping business
Access the training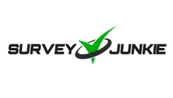 Earn Cash Taking Surveys
Join a community of 20M+ lifetime members who have been paid $76 million to date.
Sign up today