Choosing a bank is ultimately about where you feel your money will be safest — and where you'll get the best service and features. But with so many options available, from online banks to nationwide banks and local credit unions, how do people choose their banks? And what other banking habits do they have?
To uncover more about banking preferences, our team at FinanceBuzz surveyed 1,000 U.S. adults about what kinds of banks they use, how old their accounts are, what they look for when choosing a bank, and more.
Key findings
Proximity is king: More than one-third of people choose their bank based on how close it is to their home.
Around one-fifth of people had their primary bank account opened for them by someone else (such as a parent).
Two-thirds of people opened their current primary bank account when they were 22 or younger.
Almost 40% of people use a major national bank for their primary account (instead of options like an online bank or local credit union).
Where do people keep their money?
For some, features like interest rates and account fees are important considerations when choosing a bank. Other people value things like location and the reputation when they choose between nationwide banks or institutions like local credit unions.
Based on our survey results, the average person actually maintains two active bank accounts: a primary account and a secondary. The primary account is used for everyday banking needs, such as depositing checks and paying bills.
As for what kind of bank people choose for their primary account, the most common choice is a national chain bank like Chase, Wells Fargo, or Bank of America.
Of note, 13% (about one in eight) U.S. adults say they use an online-only bank for their primary account. These kinds of banks do not have any brick-and-mortar locations. Customers interact with the bank entirely online through a mobile app or website.

There are a number of reasons people say they chose to use online-only banks, with one big one: 60% of people who use this kind of bank cite the convenience of online-only as a reason they made the switch. People highly value being able to conduct their banking business digitally from anywhere in the world instead of having to go to a branch in person.
In many cases, online-only banks allow members to open accounts without requiring a minimum deposit. That's something 44% of online-only bank users say factored into their decision to open an account. Other motivators cited by more than one-third of users include the flexibility and the reduced fees compared to traditional banks.

How do people choose and use their banks?
While banking exclusively online is a trendy way to manage finances, it's still not how most people bank. For that part of the population, that means considering other factors when choosing a traditional bank.
Similar to online-only banks, convenience is the top factor for those choosing a bank. More than one-third of people (34%) said that the proximity of a bank to their home was a contributing factor in their choice — and the top reason given.
Being close to home isn't the only consideration. Nearly the same percentage of people, 33%, said they took their bank's reputation into consideration as well.
Notably, not everyone decided where to have their main account themselves. Nearly one out of every five people (19%) said that someone else, such as a parent, opened their primary bank account for them. The same percentage cited their primary bank as being the same one their parents used.
At what age do people open bank accounts?
Knowing how much family preference influences choice of bank, it's worth exploring what age people tend to be when they open their primary bank account.
One-third of people were under the age of 18 when their account was first opened, while a slightly higher percentage (34%) opened their accounts between the ages of 18 and 22. That means that more than two out of every three people either chose where to bank or had the choice made for them by the time they were a young adult. And they've stuck with that choice ever since.
What people value in their banks
Even if most people decide where to bank as young adults and stick by that decision, the value people place on banking features and products can change over time.
Across generations, there are some things, such as interest rates and access to human customer support, that a similar percentage of each generation values highly when choosing whether or not to open a new bank account. There are other features, however, that reveal notable differences.
Baby Boomers, for example, are the only generation surveyed where less than half of respondents said that a mobile banking app is important to them. Meanwhile, the importance of data security declines the younger someone is, with 90% of Boomers saying it's important compared to just 72% of Gen Z. On the flip side of the generational gap, just 44% of Boomers say that the rewards and benefits offered by a bank are important to them.
We also looked at the kinds of actions people regularly perform in relation to their bank accounts.
The vast majority of people, over 90%, access their bank account online at least once a month. This shows how much bank customers value the convenience that apps and websites offer when it comes to staying on top of their finances.
The flip side of the digital revolution when it comes to money is that people do not need to make trips to physical banking locations nearly as often as in the past. Just 55% of people said they use an ATM to get cash every month, while even fewer (42%) visit a physical bank location on a monthly basis. 
Expert insights
Mark Flannery, Ph.D.
Bank of America Eminent Scholar in Finance – Warrington College of Business
University of Florida
What do you believe are some of the necessary qualities a consumer-facing bank should have to retain customers?

Bankers provide easy access to interest-earning investments, which require no special knowledge. Consumers without at least some knowledge of alternative investment opportunities are sort of stuck, and the banker knows this. So they do things that make it harder for depositors to earn much interest. For example, in order to get higher-yielding accounts or certificates of deposit (CDs), there is often a minimum investment required.

But there are other depositors who know about investment alternatives, such as bonds or money market mutual funds. The rates paid on these investments often exceed what the local banker is paying, and some consumers therefore move their funds out of the local bank. And a customer can write checks against a money market fund balance, just like writing checks against their bank account.

But a local bank is used for more than just savings and checking accounts. It's also used for cash deposits and withdrawals, loans, cashiers checks, and other services that come from banks.

So there may be no unique set of qualities required for a consumer-facing bank to thrive. I think it must make reasonable credit decisions so depositors will rationally expect to qualify for a loan if/when they need one. The bank should also have deposit opportunities that don't greatly exploit its customers. A customer should look around at competing banks and say "Well, given how much money I have to deposit, I can't do much better elsewhere. Might as well stay with my current bank and save the hassle of switching." Some banks, but not all, also try to be competitive for large depositors who could move their funds to "the market."

What are the main factors contributing to a bank's interest rates? Is there a way for the everyday person to predict upcoming highs or lows?

This is a challenge being actively pursued by thousands of professional and amateur investors. There are theories about how interest rates get determined, which hold that when long rates are higher than short rates, future short rates will rise. It can get a little more precise than that, but mostly the theory is qualitative. Bank deposit rates do follow market interest rates (such as those on U.S. Treasury bills or bonds), but the exact relation varies quite a lot across banks. So I am afraid that the answer to your question is no, there is no practical way for the everyday person to do this.

For those looking to switch banks, what are some green flags to look out for? When should they hold off on making a switch?

Switching banks is a pain. And especially so if the customer is making automated payments out of their current checking account or getting their paycheck direct-deposited. In looking for a new bank, remember that you don't have to move all your business. You can close a low-paying savings account and move the funds into one that pays more elsewhere. But be careful that reducing your savings balance won't lead the bank to raise what it is charging for your checking account — these two are often tied together. I'd see generally low fees and high deposit rates as "green flags". Some people would do well to open a new banking relationship through the internet, but this isn't for everyone — particularly not for people who visit their bank often for deposits, withdrawals, or free lollipops.
Responses have been slightly edited for clarity and concision.
Tips for maximizing your banking experience
Choosing the right bank to handle and store your hard-earned money is an important part of everyone's financial wellness. There are many ways to make sure your money is safe and secure while you're receiving the best service.
Read reviews online. Look up reviews of some of the best banks to make sure you choose an account that has the features you need.
Open a checking account with minimal fees. No one wants the money they deposit going towards numerous fees. Likewise, no one wants to worry if their account meets the minimum to stay open. Look into some of the best checking accounts to get these details before applying.
Open a savings account. The money you save doesn't have to sit idle. Look into some of the best savings accounts to see options to store your money in a high-yield account.
Methodology
FinanceBuzz surveyed 1,000 U.S. adults in August 2023.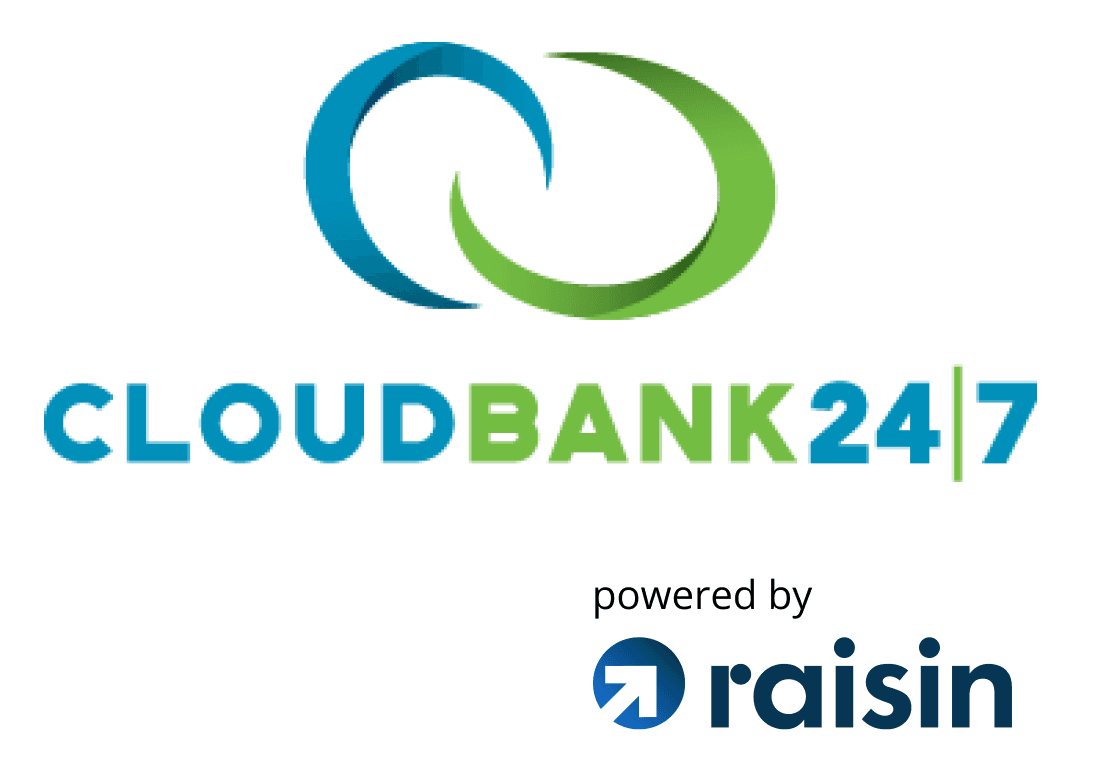 CloudBank 24/7 High Yield Savings Account Benefits
Incredible 5.26% APY1 to boost your savings
Interest is compounded daily and posted to your account monthly
Enjoy 24/7 online access to your account and funds
FDIC insured through Third Coast Bank SSB, no fees, $1 minimum deposit