Social Security is one of the largest line items in the federal budget and helps provide more than $1 trillion in benefits annually to an average of 65 million Americans.
Choosing when to receive Social Security benefits is a personal decision that will affect your finances for the rest of your life. Before applying, it's important to ask a few questions about the program so you understand the consequences of your decisions.
To guide you, we looked at some crucial questions to ask before claiming your Social Security benefits.
What is my full retirement age?
Your full retirement age (FRA) is based on the year you were born and is the age when you are entitled to full Social Security benefits. Although you can claim Social Security anytime after you turn 62, your benefits will likely be permanently reduced. 
For people born in 1960 or later, the full retirement age is 67. If you claim your benefits before then, you may see a reduction of up to 30%, depending on the age when you choose to claim Social Security.
For example, if someone would receive a benefit of $1,000 at FRA, taking your benefits at age 62 could mean only receiving $750 per month.
How much will the payout be at age 70?
As you think about how to save for retirement, when you start to receive Social Security can significantly impact your finances, since the longer you wait, the larger your benefit is likely to be. 
You'll receive an extra 8% per year for every year you delay your benefits beyond FRA, up to age 70. After you reach age 70, the additional 8% stops, so delaying beyond that usually doesn't make sense.
To put that in perspective, someone who is entitled to a benefit of $1,000 a month at FRA and waits until age 70 would increase their benefit to $1,320 monthly.
What is my likely life expectancy?
Your current health often plays a vital role in determining when to claim your Social Security benefits. If you feel it's likely that you won't live to reach your full retirement age, it may be in your best interest to claim your benefits as soon as you can, even if it means a smaller monthly payment.
It's also important to consider that you may live longer than anticipated and plan your retirement accordingly. According to the Social Security Administration, one out of every three 65-year-olds will live to at least age 90. 
Delaying your benefit may mean a more significant monthly payment if you're in good health and can afford to wait.
Can one spouse take Social Security now and the other wait until 70?
If both spouses qualify for their own Social Security benefits, then yes, one spouse can claim their benefits as early as age 62, and the other person can wait to apply until they reach full retirement age or up to age 70.
If your spouse doesn't qualify for Social Security, they may be entitled to spousal benefits on your record but cannot apply for them until you receive your payments. 
As with standard Social Security benefits, you can apply for spousal benefits as early as age 62, but it will reduce your payment if you take it before you reach full retirement age. The highest spousal benefit available is only half of your spouse's benefit at full retirement age.
How much income can I earn while taking Social Security?
Many people wonder about ways to supplement Social Security income and if they can still work while receiving benefits. If you have reached full retirement age, you can work and earn as much as you like while still receiving your full benefits. 
If you continue to work and collect Social Security before your full retirement age, it will temporarily reduce your benefits.
If you didn't yet reach full retirement age in 2022, the maximum you can earn without a reduced benefit is $19,560 per year, or $1,630 a month. Exceeding that amount will reduce your monthly payment by $1 for every $2 you earn above the limit. 
If you reached full retirement age in 2022, Social Security will deduct $1 for every $3 you earn above $51,960 until the month you reach full retirement age.
Once you reach FRA, your payment will increase to account for any previous reductions, so you aren't losing money by continuing to work; you're just delaying your full payment.
Can I stop and then restart my benefits?
If you have reached FRA but are not yet 70, you can suspend your retirement benefits and earn delayed retirement credits. When you restart, these credits will boost your payment by 8% every year you stop payments. 
Note that if you have family members who claim benefits on your record, they will not receive payments while your benefits are suspended.
If you haven't reached full retirement age yet but want to stop your benefits, you need to apply for a withdrawal of benefits, which is a more formal process and will likely require you to repay any money you have received from Social Security to date.
Do I have to pay taxes on my benefits?
Paying taxes on your benefits is one of the most common questions about Social Security.
Your Social Security benefits are taxable based on your combined income, which is calculated by adding your adjusted gross income, nontaxable interest, and half of your Social Security benefit.
If your combined income is less than $25,000 for individuals or $32,000 for married couples filing jointly, you likely don't have to pay taxes on your Social Security benefits. If your income is above that threshold, up to 85% of your benefits will be taxable, based on your combined income. 
No one pays taxes on 100% of their Social Security benefits.
Can I contribute to my HSA and still receive benefits?
If you've been putting money into a health savings account (HSA), you can continue contributing until you reach age 65. Once you hit 65 and are collecting benefits, Social Security requires that you sign up for Medicare Part A (hospital services). Once you're on Medicare, you can no longer add money to your HSA.
Even if you delay your Social Security benefits beyond age 65, you still need to sign up for Medicare within three months of your 65th birthday. Otherwise, you might face higher premiums for Part B (doctor's visits) and Part D (prescriptions) or even have to pay taxes and penalties for any excess contributions to your HSA.
What happens to my benefits if my spouse dies?
When your spouse dies, your spousal benefits should be transferred to survivors benefits automatically by the Social Security Administration after it has been notified of the death.
If you received spousal or survivors benefits but are also entitled to your own Social Security benefits based on your work record, you can receive retirement benefits if they are higher than what you receive as a survivors benefit. 
The Social Security Administration will pay whichever benefit is higher, but you cannot receive both survivor benefits and your own Social Security payment.
Will my pension affect how much I get from Social Security?
Receiving a pension does not usually affect your Social Security payment unless your employer did not withhold FICA taxes from your paycheck. If that's the case, you may receive a non-covered pension and may not be eligible for Social Security based on that job. 
If you have a non-covered pension but still qualify for Social Security based on previous jobs, your benefits may be subject to the Windfall Elimination Provision (WEP).
WEP changes how Social Security calculates benefits for people who receive non-covered pensions. In 2020, WEP applied to 3% (or 1.95 million out of 64.085 million) beneficiaries and most often affected people who worked for state or local governments, like teachers, firefighters, or police.
Bottom line
Even if you plan to fund your retirement through investments and other means, Social Security offers an essential cushion in case something unexpected happens. 
By the end of 2020, nearly nine out of 10 people aged 65 and over received Social Security benefits, and it represented about 30% of the income of the elderly.
Deciding when to take your benefits is a personal decision that needs serious consideration. You may also need to find ways to supplement your Social Security benefits. 
Keeping these questions at the front of your mind while you think about Social Security can help you make your retirement as comfortable and hassle-free as possible.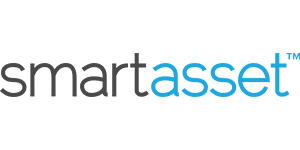 Smart Asset Benefits
Get matched with fiduciary financial advisors
Advisors are vetted and certified fiduciaries
Take the mystery out of retirement planning
Their matching tool is free