Older car buyers may find that their priorities have changed. Perhaps you are on a fixed income and need a more affordable car. 
Or maybe you want to downsize now that you're an empty nester and don't need to drive the kids to school. And you may need something easier to get into and out of than a big SUV.
Here are some cars that might be great for older buyers because they suit your lifestyle better or allow you to keep more money in your bank.
If you're over 50, take advantage of massive discounts and financial resources
Over 50? Join AARP today — because if you're not a member you could be missing out on huge perks. When you start your membership today, you can get discounts on things like travel, meal deliveries, eyeglasses, prescriptions that aren't covered by insurance and more.
How to become a member today:
Go here, select your free gift, and click "Join Today"
Create your account (important!) by answering a few simple questions
Start enjoying your discounts and perks!
You'll also get insider info on social security, job listings, caregiving, and retirement planning. And you'll get access to AARP's Fraud Watch Network to help you protect your money, as well as tools to help you plan for retirement.
Important: Start your membership by creating an account here and filling in all of the information (Do not skip this step!) Doing so will allow you to take up 25% off your AARP membership, making it just $12 per year with auto-renewal.
Toyota Corolla
The Corolla was one of the top-selling models in America last year, with 220,000 units sold, according to Car and Driver. 
You can get safety features such as pedestrian detection and adaptive cruise control, which might make it a safer option for older drivers.

The manufacturer's suggested retail price starts at $21,700.
Subaru Legacy
The Subaru Legacy is a popular all-wheel drive sedan that features extra traction. It is also fuel-efficient, getting you 35 miles per gallon on the highway.
Grab a new Subaru Legacy with an MSRP of $24,895 for its base model.
Honda CR-V
Not every older driver wants to drive a sedan. Fortunately, there are plenty of SUV or crossover options to choose from. They include the Honda CR-V, which has a starting price of $29,500.
If you choose the Honda CR-V hybrid, you will get excellent gas mileage of 40 miles per gallon in the city and 34 miles per gallon on the highway.
Cancel your car insurance
We've got bad news. You could be wasting $500 every year on overpriced, second-rate car insurance. And you should probably cancel your existing insurance right now, because there's something much better.
This new tool from FinanceBuzz can tell you if you're overpaying for your car insurance in just a few clicks. We match drivers with companies that report saving drivers up to $500 or more per year when they save! Each driver's savings will vary by driving history and how many discounts you're eligible for. And once you try it out, you'll never have to look for affordable insurance again because we find you the lowest rates that other companies can't match.
Oh, and it's also free. And come on — you can't tell us you don't want to save up to $500. To find out if you're losing up to $500 or more a year, just enter your zip code here, answer a few questions and see if you're overpaying. It takes less than 2 minutes.
Kia Telluride
If you need a bigger vehicle, the Kia Telluride can help you out. This vehicle is big enough to help you pick up the grandkids or help your children move into and out of college dorms or apartments.
The Telluride features three rows of seats to fit eight passengers comfortably. Pick one up with an MSRP of $35,890.
Honda Accord
The Honda Accord starts at $27,295, making it an affordable option for older buyers with a fixed income.
For that price, buyers get Google built in to help them remain hands-free while balancing navigation, audio, phone calls, and text messages.
Toyota Camry
A Toyota Camry has a five-star safety rating from the National Highway Traffic Safety Administration, which could be an important factor when choosing a new car.
You can pick up a Camry for a starting price of $26,420.
Ford Maverick
Some seniors may prefer a pick-up truck for outdoor activities, towing, or heavy-duty work.
The Ford Maverick is smaller than the more popular F-150 model. Pick one up for a starting MSRP of $23,440 and add off-road packages.
Volvo S90
You don't have to give up luxury when you become an older driver. There are some great luxury options if you want to drive in style during your older years.
Check out the Volvo S90, which includes safety features such as a blind-spot information system and a 360-degree camera.
The Volvo S90 starts at $57,700.
Chevy Bolt EV
Electric vehicles can be a good option for drivers who want to ditch gas engines for something new and different.
The Chevy Bolt EV is an all-electric option with 259 miles of range on a full charge. And it's an affordable option for those who want to try an electric vehicle with a starting MSRP of $26,500.
Nissan Murano
The Murano has been promoted as a vehicle for empty nesters, so it could be a good option for older drivers.
Some models of the Murano include automatic emergency braking and lane-departure warnings to keep you safe.
Check out a Murano with a starting price of $34,160.
Mazda Miata
Pick up something zippy and fun now that you're older with a two-seat Miata.
The Mazda MX-5 Miata starts at $28,050 and offers Apple and Android integration to help you with navigation and other hands-free options. Make your way around the city in a fun and flashy new car.
Genesis G80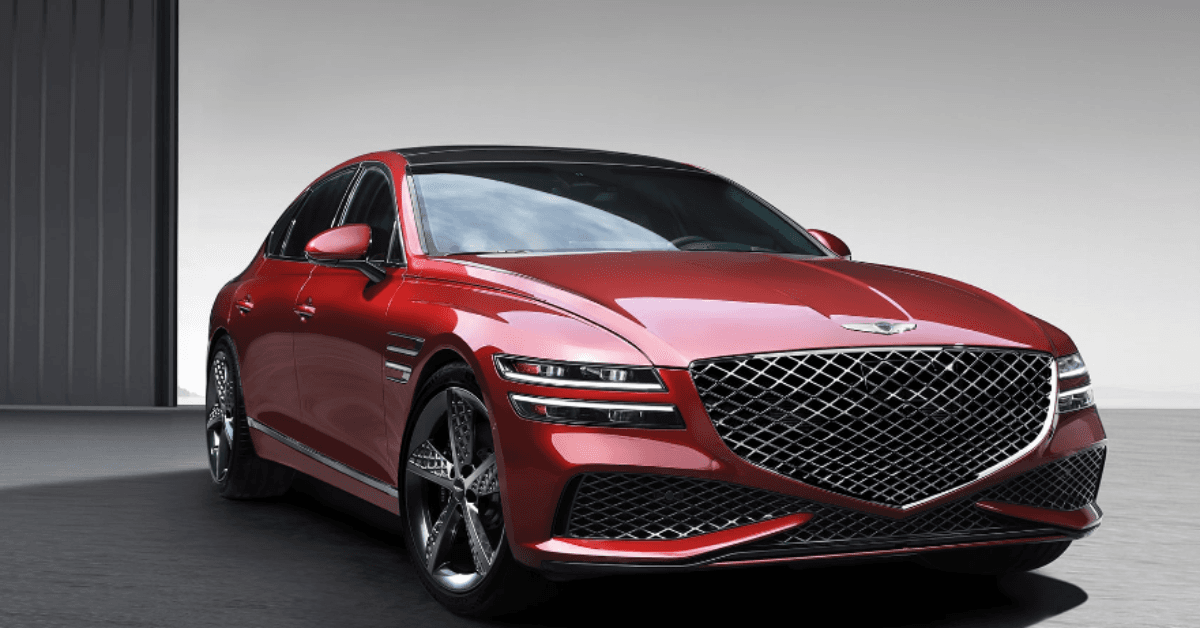 Older drivers looking for a luxury sedan might consider the Genesis G80. It features 300 horsepower and eight-speed automatic transmission.
You also get driver assistance technology in this vehicle, which has an MSRP that starts at $50,000.
Lincoln Corsair
If a luxury SUV is more your style, consider the Lincoln Corsair SUV.
The MSRP starts at a reasonable $38,690 for this vehicle, which offers seating for five and features such as adaptive cruise control and rear parking sensors.
Hyundai Sonata
The Hyundai Sonata is a good choice for older drivers who want a midsize sedan. The car has earned praise for its performance.
The Sonata gets up to 38 miles per gallon on the highway and starts at a reasonable $25,450.
Toyota Sienna
The Toyota Sienna might be a good choice for older drivers with disabilities.
Toyota partners with companies to offer a wheelchair-accessible version of the Sienna. Drivers can use hand controls to drive the vehicle.
MSRP on the Sienna starts at $36,885.
Bottom line
Choosing the right new car can save you money. For example, selecting a model with low maintenance costs or that's exceptionally fuel-efficient can lower your car costs.
Now that you're older, search for a model that better suits your current needs and budget.
You could save up to $500 with some companies
Compare dozens of providers in under 5 minutes
Fast, free and easy way to shop for insurance
Quickly find the perfect rate for you