Saving money doesn't mean sacrificing everything you enjoy, nor does it require you to spend hours clipping coupons. 
If you're looking for easy ways to lower your bills and pocket more of your income, you'll find a variety of clever ways to save money, establish healthy habits, and work toward your financial goals.
Small expenses add up fast, but the opposite is true as well. Finding areas to trim your budget, even by just a few dollars here and there, can lead to a lot of extra pocket change at the end of the month. 
And the more you can stash away, the better prepared you'll be for future emergencies and retirement.
How to start saving money
1. Create a budget
Learning how to budget is an essential first step to saving money. That's because it's nearly impossible to take any other steps toward saving without first knowing how much money is coming in and how much is going out.
If you find the whole idea of budgeting overwhelming, you can try out one of the best budgeting apps. They make it easy (and almost fun) to create a budget and adjust your spending.
2. Set savings goals
Setting specific savings goals allows you to plan out your savings strategy and improve your chances of attaining that goal. 
For example, if you want to have $2,000 in six months for a vacation, you can then plan out home much money you need to put aside each week or month to reach that goal. 
Find more ways to set savings goals.
3. Make saving automatic
The biggest hurdle to saving money is simply doing it. It's easy to forget to put aside that money for your vacation and then blow it on something else. 
Take advantage of online banking to set up automatic transfers from your checking to your savings account at regular intervals and fund your savings without lifting a finger. 
You can even have your tax refund deposited straight into savings so you won't be tempted to spend it.
Get more tips on automating your savings.
4. Reduce expenses
Once you've created a budget, you can look for ways to reduce your spending and free up more money you can put towards savings.
Consider dropping a streaming service you don't use that much, downgrading your gym membership, or acting out half the amount of times you are now. You'll be surprised and how much cash you can free up with just a few changes. 
5. Eliminate debt
It's very easy to look at debt as just one of those expenses that you have to pay every month. But unlike housing, food, and utilities, most debt is optional.
If you can eliminate some of your debt (say a credit card bill or car payment), you can free up more money to cover your everyday expenses as well as any goals you're working towards.  
6. Reduce costly spending habits
Many of us don't take the time to think about why we spend money the way that we do. Sure, you might look forward to that monthly gourmet coffee subscription, but wouldn't you rather put that money towards a vacation, a new car, or early retirement? 
7. Cut back on going out
Meeting friends for drinks every Friday or eating out for lunch three days a week may seem like simply luxuries you should be able to enjoy. But if they're not really worth it if they're preventing you from achieving bigger dreams and goals. 
By cutting back on how often you go out, you can still enjoy an occasional evening of indulgence and social time with friends while still working toward your savings goals.    
8. DIY more
They say everything in life costs either time or money. So if you have extra time in your schedule, you can save money by fixing or making things that you would other buy or pay someone else to do.
Even if you're not handy or crafty enough to build your own furniture or sew your own clothes, you can still save a few bucks off of your weekly and monthly expenses by meal-prepping or mixing your own household cleaning products.  
53 Best ways to save money 
In addition to the general money-saving tips above, there are more specific ways you can start saving money based on your personal finances.
For instance, most people can cut their utility and grocery bills, reduce their car insurance premiums, or pay less in credit card interest with just a few simple money hacks.  We've broken down our top tips by category to help you get started right away. 
How to save more money on utility bills
Go paperless. Many utility companies offer you a discount for paying your bill online and receiving paperless statements.
Schedule an energy audit. An energy audit can lead to energy-efficient improvements that could potentially save you more than $1,000 per year.
Reduce your usage. You can save up to 10% on your energy bill each year if you turn back the thermostat seven to 10 degrees for eight hours each day. Be sure to adjust the temperature before you leave and wear appropriate clothing while indoors. Purchasing a smart thermostat can help you save money on utilities as well.
Swap your lightbulbs. You can save $75 per year on your electric bill just by installing Energy Star light bulbs.
Install weatherstripping. If you weatherstrip your double-hung windows, you could save $42 to $83 per year.
Keep the shades down. And consider purchasing blackout curtains. The more you insulate your home, the more you'll save on heating and cooling costs.
Access renewable energy. Arcadia Power matches you with renewable energy through your current power lines, so there's no installation cost, and you can actually save money on your energy bill.
How to save on your cell phone bill
Shop around. Prices for service vary so be sure to compare monthly rates across providers for the service you need.
Opt for a group cell phone plan. Sharing a plan with your family, friends, or roommates can help you save on your monthly cell phone bill.
Be mindful of your data usage. Understand the data caps associated with your plan and be careful not to incur any additional fees.
Avoid upgrading. It can be tempting to snag the newest cell phone as soon as it hits the market, but you'll save money by sticking with your old phone for a couple more years.
Have a company negotiate for you. There are some companies that will negotiate your bills for you and take a cut of your savings. For example, the Rocket Money app saves users money by canceling unused subscriptions and negotiating rates with providers.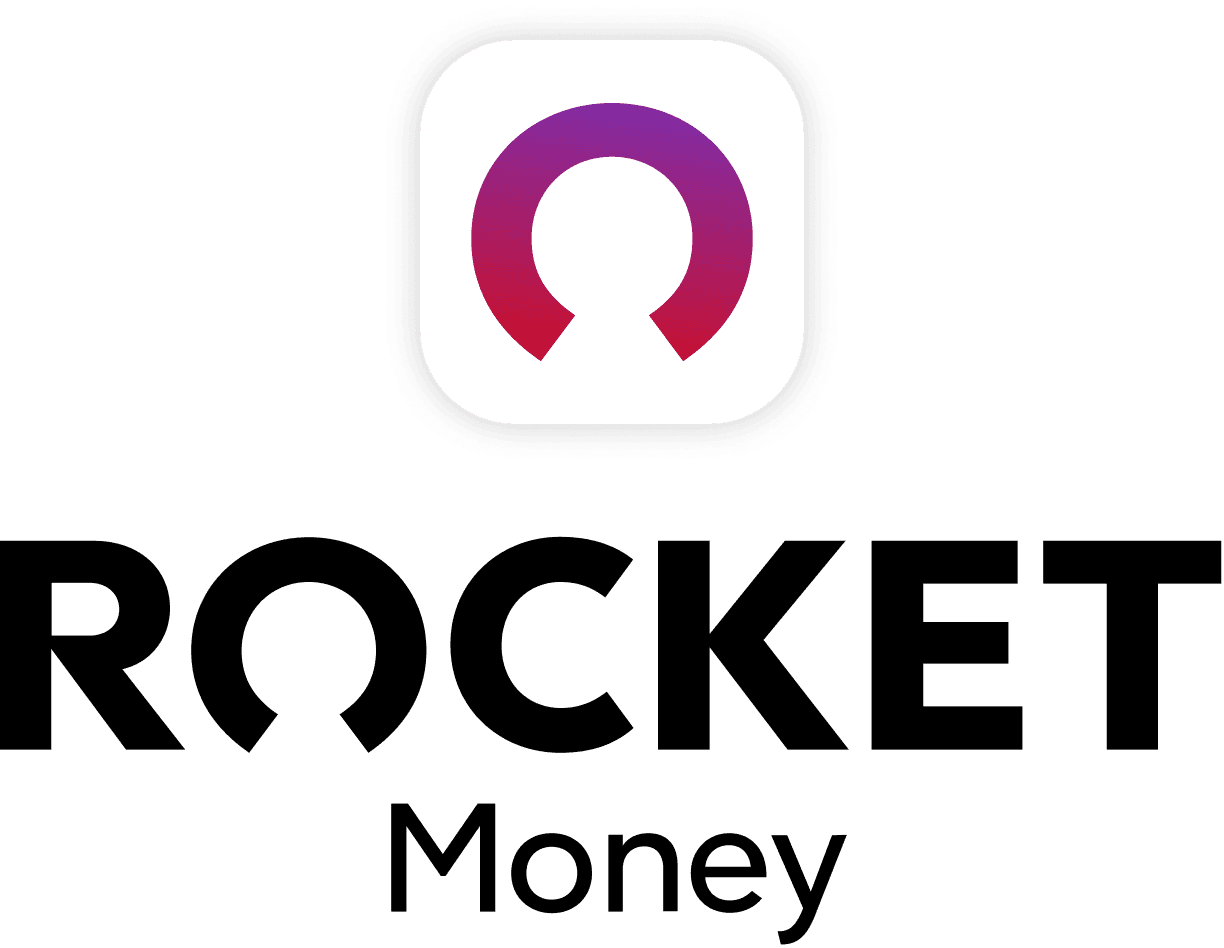 Rocket Money Benefits
Automatically find and cancel subscriptions
Slash your monthly phone, cable, and internet bills
Save an average of up to $720 a year
How to save on your cable bill
Cut the cord altogether. With all of the streaming services out there, including some that are free, you don't need cable TV to stay entertained. You can save a significant chunk of change by switching to an internet-only plan.
Negotiate with your provider. Most internet service providers would rather extend your introductory rate than lose your business to another company. Call when your contract is almost up, and again annually, to see whether you can secure a lower rate.
Downsize. Choose a less expensive package with fewer channels or get rid of your DVR and use a streaming service instead.
Bundle. Some companies will let you bundle internet, cell phone service, and cable for one low price. Take advantage of these opportunities to save, but only if you'll use all of the services included.
How to save money on insurance
Compare auto and home insurance quotes. With so many options for insurance, it can be difficult to know whether you're getting the best deal. Use a comparison tool such as Provide Insurance to see personalized insurance rates side-by-side and snag the lowest offer. Users save up to $610 on their annual premiums.
Assess (and consider reducing) your coverage. Do you still need the amount of insurance coverage you originally signed up for? Maybe you paid off your mortgage and don't need as much life insurance coverage, or you're not driving currently and don't need comprehensive car insurance coverage.
Ask about special discounts. You may be able to get discounts for safe driving or save by bundling your home and auto insurance policies. Putting a bigger down payment or paying your premium in full could also qualify you for a discount. Call your insurance agent to see whether you're eligible for any discounts.
Practice preventative healthcare. Most insurance plans cover an annual primary care visit. Be sure to get a checkup and also see a doctor right away if a problem arises. This can save money on healthcare costs in the long run.
Quit smoking. Not only will you save a ton of money by not purchasing cigarettes, but you can also reduce your health insurance and life insurance premiums.
Compare life insurance quotes. Several of the best life insurance providers offer surprisingly low rates. Compare quotes with online insurers to find an affordable option.
How to save money on groceries and essential items
Make a shopping list and stick to it. It's easy to get distracted by non-essential purchases and leave the store with a year's supply of cheese. The first money-saving tip for grocery shopping is to make a list of the items you need based on the recipes you have planned and stick to it.
Plan meals based on what you have at home. Do your part to reduce food waste by using all the items you buy. You can use a tool like Fridge to Table or Supercook to find recipes based on the ingredients you have at home
Buy in bulk. Assuming you have the storage space, always buy the larger package of dry goods and cleaning supplies, and buy bulk fresh food you know you'll use as well.
Avoid buying brand-name items. In most cases, store-brand items offer the same quality at a lower cost. Avoiding brand-name buys can help you save a lot of money on your grocery bills.
Opt for reusable items. Buying reusable storage and cleaning supplies can help you save money and protect the environment.
Grow a garden. Herbs and spices can be expensive, but growing your own can be fun and save you money. If you have the space, consider starting a vegetable garden as well.
Drink tap water. If you're buying bottled water, you could be spending a lot more at the grocery store than you need to. Opt for tap water and a Brita filter instead.
Look for coupons. When you shop online, be sure to do a quick coupon search before checking out, or use a browser extension from a cashback or price comparison app that will find coupons for you automatically.
Use a rewards credit card. If you do a lot of your shopping at grocery stores, consider applying for one of the best credit cards for groceries. You can use your rewards for future travel, or redeem them for cash or gift cards.

Use a price comparison app. Capital One Shopping is a free browser extension and mobile app that helps you avoid overspending when you shop online. It automatically searches for coupon codes for items during checkout, compares prices from participating retailers, and offers rewards for purchases at eligible stores.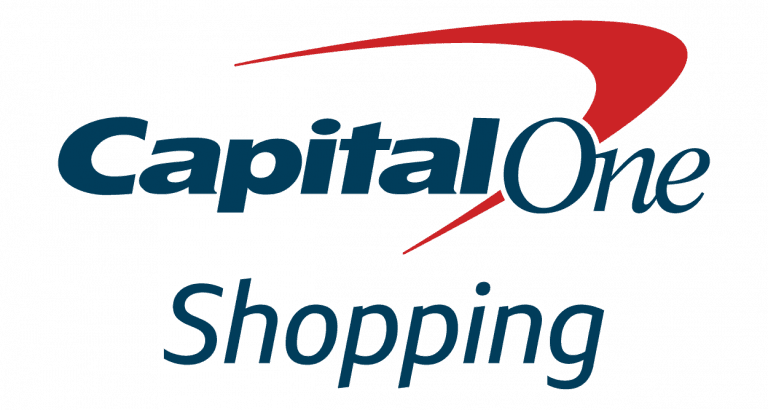 Capital One Shopping Benefits
Capital One Shopping searches thousands of merchants to see if you're getting a great deal
Don't miss out on a better price
Search and apply coupon codes automatically
Custom price drop alerts for products you've viewed or purchased
Cashback apps 
You can also earn cash back with a selection of apps. Choose the one that works best for you, and stack your earnings by using a rewards credit card as well. 
How to save money on credit card interest
Set up automatic payments. If you ensure to make all your credit card payments on time, you'll avoid a penalty APR. Just be sure you have the money in your budget to make the payment.
Negotiate a lower rate. If you're struggling to pay your bills, try negotiating a lower interest rate with your creditor. They might agree to a temporary or permanent adjustment if you can show hardship and if you've been a long-time customer who has never defaulted.
Apply for a balance transfer card. The best balance transfer cards offer a 0% introductory APR for a period of time, so you can put more of your money toward debt payments and save on interest.
Apply for a personal loan. If you have good credit, you may be able to consolidate your credit card debt with a personal loan. This involves borrowing enough to cover your credit card balances at a lower interest rate than what you're currently paying. Check out our picks for the best personal loans.
Apply for a low-interest line of credit. You can use an app like Tally to automate your repayment and lower your interest rate. Tally will consolidate your high-interest debt and ask for one minimum payment each month. The app will automatically pay the minimum payment on any lower-interest debts or you can pay them yourself.
How to save money without much effort
Open a high-yield savings account. If you're hoarding money in a checking account, you're missing out on the opportunity to accrue interest. Some of the best savings accounts offer generous APYs up to 1.25% while charging no ATM fees.
Inject some fun into your savings habit. Yotta Savings offers a weekly lottery game with cash prizes which only requires one $25 deposit to participate. Choose the numbers yourself or have the app do it for you. Your Yotta savings account can earn a competitive interest rate with no fees and has convenient mobile access.
Cancel unused subscriptions. After all those free trials you signed up for, there could be recurring charges on your credit card for services you don't even use. Trim is an app that unsubscribes you from unused subscriptions (like Amazon Prime or other streaming services). It can also help you set up an automated savings plan.

Budget your discretionary spending. To ensure you don't splurge, set a monthly budget for things like takeout and entertainment. An easy way to allocate spending money is to use a separate credit card (preferably one that earns extra points in those categories) or add funds to a prepaid card.

Take advantage of free offers on your birthday. Give yourself a treat or three on your birthday without breaking your budget by taking advantage of birthday freebies offered by hundreds of restaurants, retail stores, and entertainment outlets.  
Roundup apps
Roundup apps automatically save or invest money for you as you spend. Some options include:
Acorns: When you link a debit or credit card, Acorns automatically rounds up your purchase and deposits the spare change into a diversified investment portfolio.
Chime: With a Chime account, you can elect to automatically deposit the roundup amount from your debit card purchases into a high-yield savings account.
Qapital: With Qapital, you can set your own roundup rules for automatically depositing funds toward one of your savings goals.
Acorns Benefits
Get $5 after you finish registration
No surprise fee
Data protected by bank-level security and 256-bit encryption
Paid Non-Client Promotion
How to save for the long haul
Work on your credit score. A low credit score can cost you hundreds or thousands of dollars per year in interest, insurance premiums, and more. Maintaining excellent credit will help you save.
Create an emergency fund. You should have at least three to six months' worth of living expenditures saved in an emergency fund. This will help you weather financial setbacks and job loss.
Start a retirement account and pay into it each month. Financial experts recommend that you save 15% of your pre-tax salary per year, including employer contributions, in order to retire comfortably. Whether you have a 401(k) or an IRA, saving for retirement and making regular contributions could help you meet your long-term goals.
Build a budget and stick to it. If you subtract your bills from your post-tax income and allocate the rest of your money to different spending categories, you'll ensure you have enough to set aside for savings each month.
Set savings goals. Establishing short-term and long-term goals can help you create a road map for saving. Automate your direct deposit so you're putting money into savings without even thinking about it.
Separate your savings. To avoid borrowing from your emergency fund when you want to treat yourself, set up a separate savings account for large planned purchases like vacations.
Refinance your mortgage. homeowners refinancing their current mortgage might get a lower interest rate or reduce their monthly payment.
Make a plan to pay down your debt. Whether you're trying to pay off student loans or credit card debt, the right approach can help you get there. Use an efficient strategy, such as the debt avalanche method, or take advantage of a balance transfer credit card offer. The quicker you can pay off your debt, the less you'll pay in interest.
FAQs
What percentage of your money should you save?
Most financial experts recommend saving 15% of your income for retirement. To be an effective saver, you should also consider setting aside money for other things, such as an emergency fund or large purchases. 
As a general rule of thumb, it's a good idea to save at least 20% of your income, in total.
What's the best way to start budgeting?
To start budgeting, consider tracking your spending for 30 days. That will give you a baseline and help you identify areas where you overspend and should cut costs. It will also ensure you're realistic with your budget.
Once you know what your spending looks like, decide what kind of budget is right for you. You can make a detailed budget that specifies exactly where every dollar goes. 
You could also take a more relaxed approach with a budgeting app that can help do the heavy lifting for you.
What's the 30-day rule for saving money?
The 30-day rule for saving money involves committing to wait and consider major purchases for 30 days before pulling the trigger. You'll need to decide what amount of money constitutes a major purchase subject to the 30-day rule.
This rule is designed to help you cut down on impulse buys and to make sure you're researching large purchases carefully. Following the 30-day rule could potentially help you save by reducing unnecessary spending.
How can you save $1,000 fast?
There are two ways to save $1,000 fast: Increasing your income and drastically cutting spending. 
If you can take on a temporary side hustle, you can potentially save all of the money you earn from it. You might also decide to slash all non-essential spending. 
Giving up dining out, eating what's in your pantry without buying groceries, reducing trips in your vehicle to save on gas, and avoiding spending on entertainment are all ways to save or make money fast.
Bottom line
Don't try to tackle all these ways to manage money at once. Instead, use the tips for saving money that require the least effort and will have the greatest impact to start. If you don't have an emergency fund, that's a good place to start.
From there, make a small change to your savings habits each week or a more significant change every month to work toward your financial goals. After a while, these new habits won't feel like extra work; they'll become a part of your lifestyle.
Making progress toward your savings goals means greater financial security for your future, and it also means having the ability to treat yourself every once in a while. 
While you work toward a stocked emergency fund and retirement savings account, be sure to also set aside some extra money for goals that are a little more fun. 
Follow these money-saving simple tips and watch your savings grow.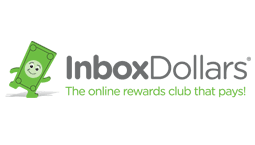 Inbox Dollars Benefits
Get a $5 bonus when you register with your email
You could earn money by taking surveys or making online searches
Over $80 million paid to members so far - how much can you earn?